3 Reasons Why Disney Infinity 3.0 is Awesome
Do you have Disney Infinity fans in your family? My boys absolutely love it! Santa gave them 2.0 last Christmas and they play it constantly. They have so many figures that we're even running out of room to store them.
I was fortunate enough to receive a review copy of the new Disney Infinity 3.0 recently. I knew I would need help with reviewing the game, since I'm not much of a gamer, so I went to the best game reviewers I know…my boys. And they were more than happy to offer their opinions!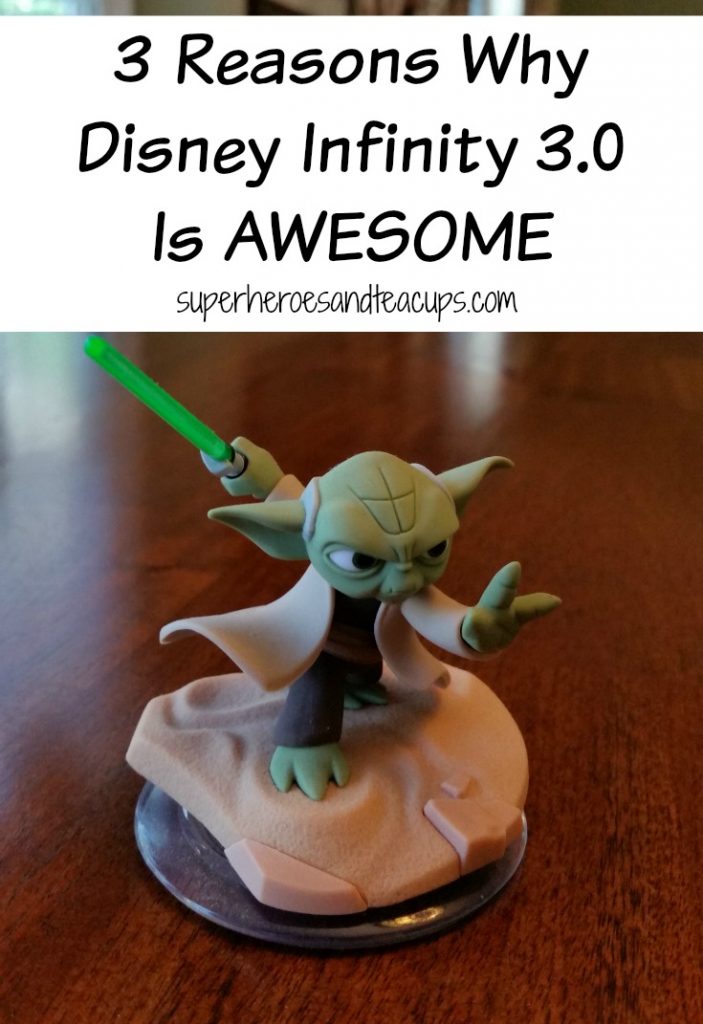 Please note that I received a free review copy of Disney Infinity 3.0 from Disney Interactive Studios in exchange for a review. All opinions expressed are my own. This post also contains affiliate links. Please see my disclosure policy for more information.
Disney Infinity 3.0 is the third action packed, sandbox style video game from Disney Interactive Studios and was released in August of 2015.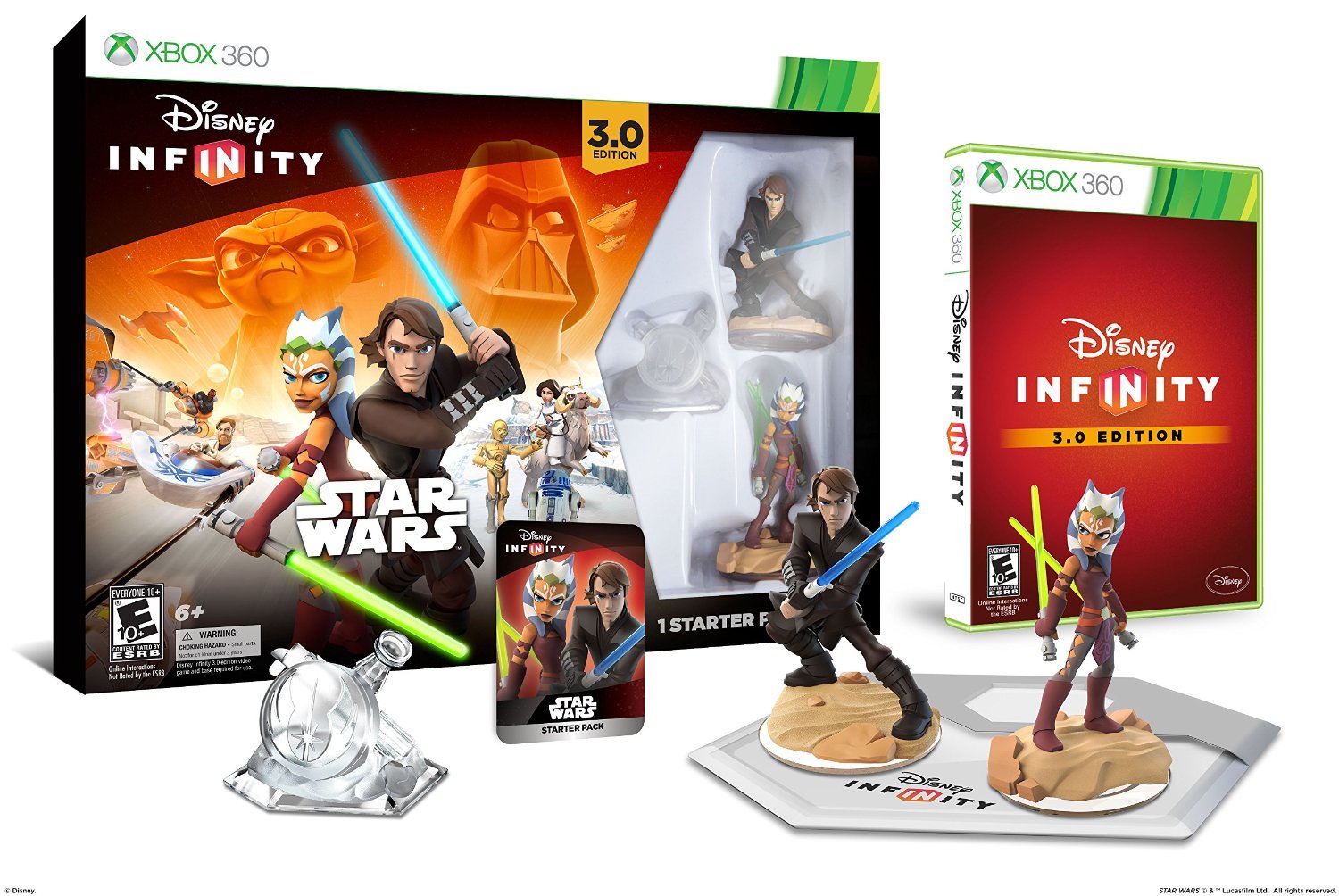 For 3.0, the starter pack is Twilight of the Republic and focuses on the Clone Wars period. The starter pack includes:
1 Disney Infinity 3.0 Edition Video Game
1 Disney Infinity 3.0 Edition Base
2 Star Wars Figures (Ahsoka Tano and Anakin Skywalker)
1 Star Wars Twilight of the Republic Play Set Piece
1 Web Code Card

I was fortunate enough to also receive some additional Disney Infinity 3.0 extras.
My boys have played this so many times now and they are thrilled to share their opinions with everyone.
3 Reasons Why Disney Infinity 3.0 is Awesome
You can play in Star Wars stories as Star Wars characters. When I asked my boys what their favorite part of Disney Infinity 3.0 is, there response was actually, "Well, duh Mom. It's Star Wars!" Any fan of the movies will love this game. Who wouldn't want the opportunity to battle with a lightsaber, use the force, or defeat Darth Vader?
You can do so much with Toy Box Takeover. This expansion game gives you hours of additional play in the Toy Box and includes elements from all of the different worlds. Star Wars, MARVEL, Disney, and Pixar characters work together to defeat the bad guys.
You can play in the Toy Box with a sidekick. These fun little characters help with farming and battle and can even be customized. They are really cute!
Have you played Disney Infinity 3.0 yet? What do you think? Tell us about it in the comments.