A Closer Look at the Amazing Toy Story Mania! Queue
Welcome to this month's Blogorail Green Loop. Today we are sharing some of the best queues at the Disney Parks. Whenever our family visits Disney's Hollywood Studios, the Toy Story Mania! queue is not to be missed.
---

Toy Story Mania! Queue
Toy Story Mania! opened in Disney's Hollywood Studios in 2008 as part of the new Pixar Place area. It is a 4D, midway style ride with virtual carnival games based on the Toy Story movies.
This attraction is very popular. It experiences long stand-by wait times on a daily basis and FastPass+ availability goes quickly.
There is one benefit to waiting in the stand-by line…the amazing queue! It is not an "interactive queue," like Haunted Mansion or Seven Dwarfs Mine Train. There are no buttons or touchscreens or any other hands-on activities, but it is still an awesome experience.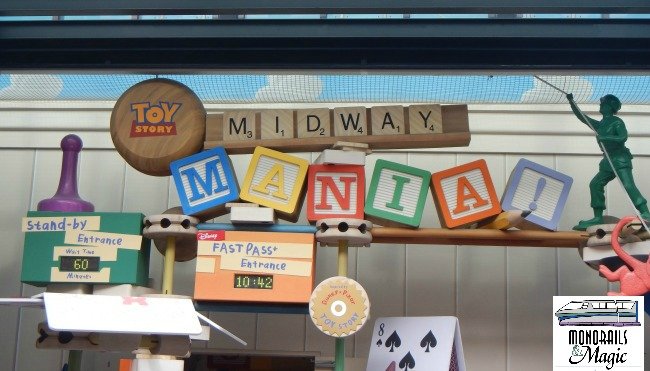 From the second you enter the queue, you can see that you are surrounded by toys. The toys are gigantic, as if you are in Andy's room and you have shrunk down to the size of a small toy.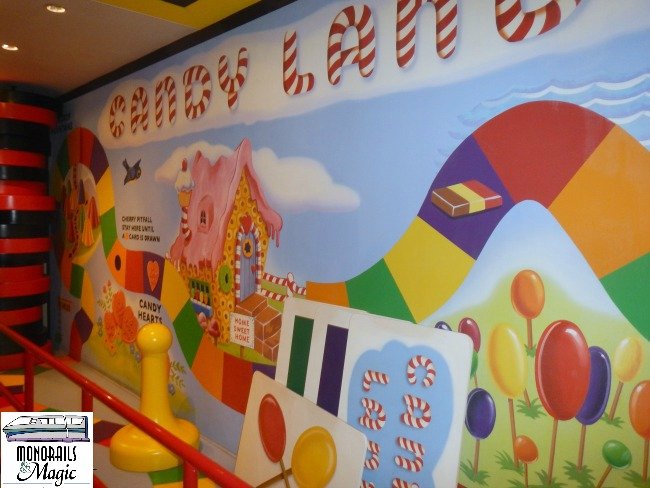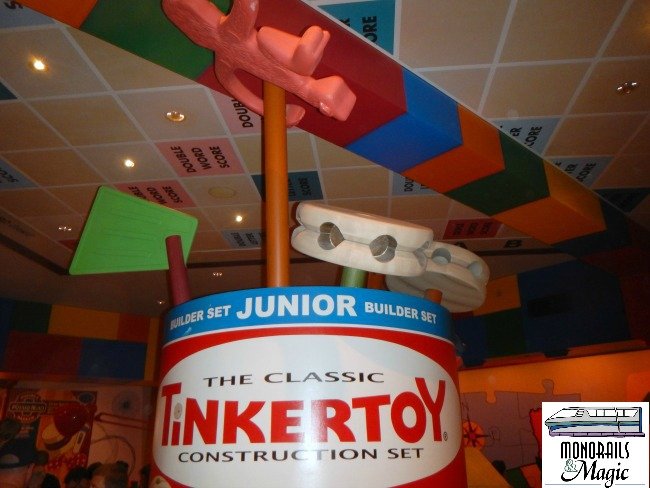 You walk by a gigantic game of Candy Land and a set of Tinker Toys. If you look closely, you can even see a game of scrabble on the ceiling in one area.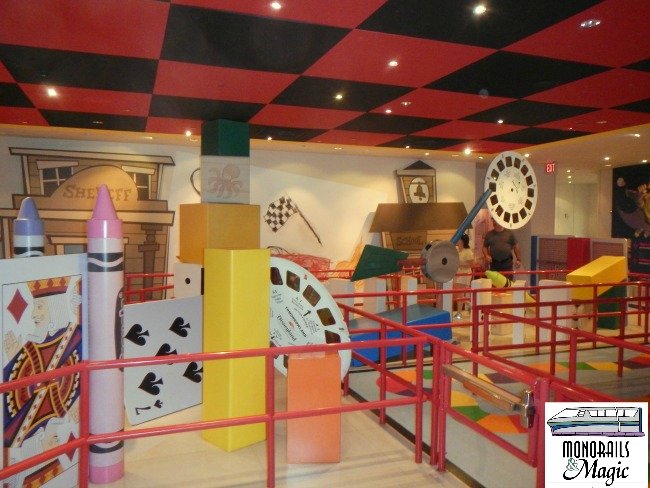 Another area has playing cards, crayons, and even View Master reels. Look up and you can see a checkerboard on the ceiling.
Photo courtesy of Rolling with the Magic
Finally, when you get to the end of the queue, right before the boarding area, you meet Mr. Potato Head. He is an Audio Animatronic figure that talks, sings, and interacts with guests while they wait. He can even remove his own ear!
Like other Walt Disney World attractions with amazing queues, you miss most of it by using the FP+ line. If you are able to get a FP+, by all means use it. But if you ever happen upon a short stand-by wait time, make sure you take advantage of it to see this amazing queue.
For more great Disney queues,
check out the other great posts from the Blogorail!
---
Here is the map of our Magical Blogorail Green | Best Disney Queues Loop: