Book Review: 102 Ways to Save Money for and at Walt Disney World
Disclaimer: I received a free copy of this eBook for review purposes. All opinions are my own. I received no compensation. This post contains affiliate links. Please see my disclosure policy for more information.
Are you dreaming of taking your family to Walt Disney World but concerned about the cost? Are you planning a trip and trying to come up with ways to make it more affordable? Then do I have the book for you!
102 Ways to Save Money for and at Walt Disney World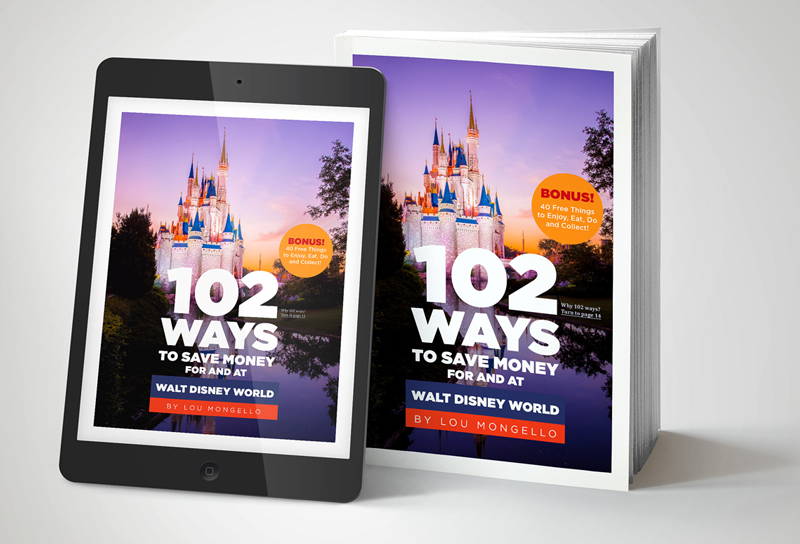 Author Lou Mongello is a life long Disney fan and Walt Disney World Resort expert. He is the host and producer of the long running WDW Radio Podcast and author of The Walt Disney World Trivia Book: Secrets, History & Fun Facts Behind the Magic (Volume 1)
 and The Walt Disney World Trivia Book: More Secrets, History & Fun Facts Behind the Magic (Volume 2)
. In writing this latest book, Lou Mongello puts his knowledge and experience to work to help families fulfill their dream of experiencing a magical Walt Disney World vacation.
We are planning another trip to Walt Disney World in 2015 (shhhh, don't tell my boys yet), so I was thrilled to have the opportunity to read this book. We loved our trip in 2013, but we would like to find a few more ways to save money this time around. I will admit I had my doubts when I started this book. I mean, really, what could I possibly learn about making WDW more affordable that I didn't already know? Boy, was I wrong!!! 
Here are just a few of the topics he covers:
Ways to save money before you go. (Do you have a "Disney Vacation Savings Account"?)
When to go. (Certain times of the year really are cheaper!)
Travel agent, airfare, and rental car tips.
Ticket options. (There are many!)
Where to stay and how to save money on your room.
Dining tips. (He offers a very detailed explanation of the somewhat complicated Disney Dining Plan.)
How to save money while you're there with very careful packing. (Did you know you can bring your own snacks into the parks?)
40 free things to do, get, see, eat, and collect in Walt Disney World. (Club Cool is one of my favorites!)
Plus many, many more!!!
Best of all, Lou Mongello's book comes with a guarntee! If you use a few of his tips and you don't save money on your next Walt Disney World vacation, let him know what you tried and he will gladly refund the purchase price of your book.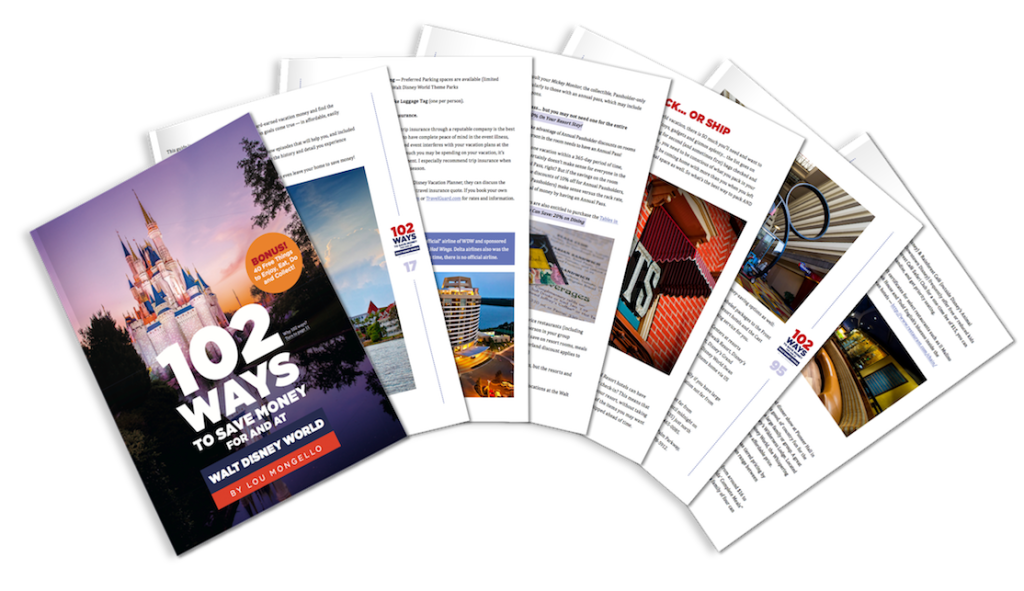 This fabulous book is available in a variety of different formats, including Kindle, Nook, iBooks, Kobo, PDF, and print from Amazon
. If you would like more information on the book, stop by WDW Radio for all of the details!
Be sure to "like" WDW Radio on Facebook and follow Lou on Twitter for even more fun!