Disneyland 1972 and the Debut of the Main Street Electrical Parade
This year on July 17th, Disneyland will mark it's 6oth anniversary. To honor this special occasion, a large group of Disney bloggers have gotten together to celebrate the amazing history of Walt Disney's first park . Over the course of 60 days, each year will be featured with fun facts, historic images, and lots and lots of memories. Sit back and enjoy, while I share the year 1972 with you.
It's no secret that I'm a Walt Disney World fan, but I've never had the opportunity to visit Disneyland…yet. I am still fascinated with Disneyland though because it is a Disney park and well, it's Disneyland. As a part of this celebration, I had to pick which year I wanted to highlight and I chose 1972. That's the year that introduced the world to the Main Street Electrical Parade!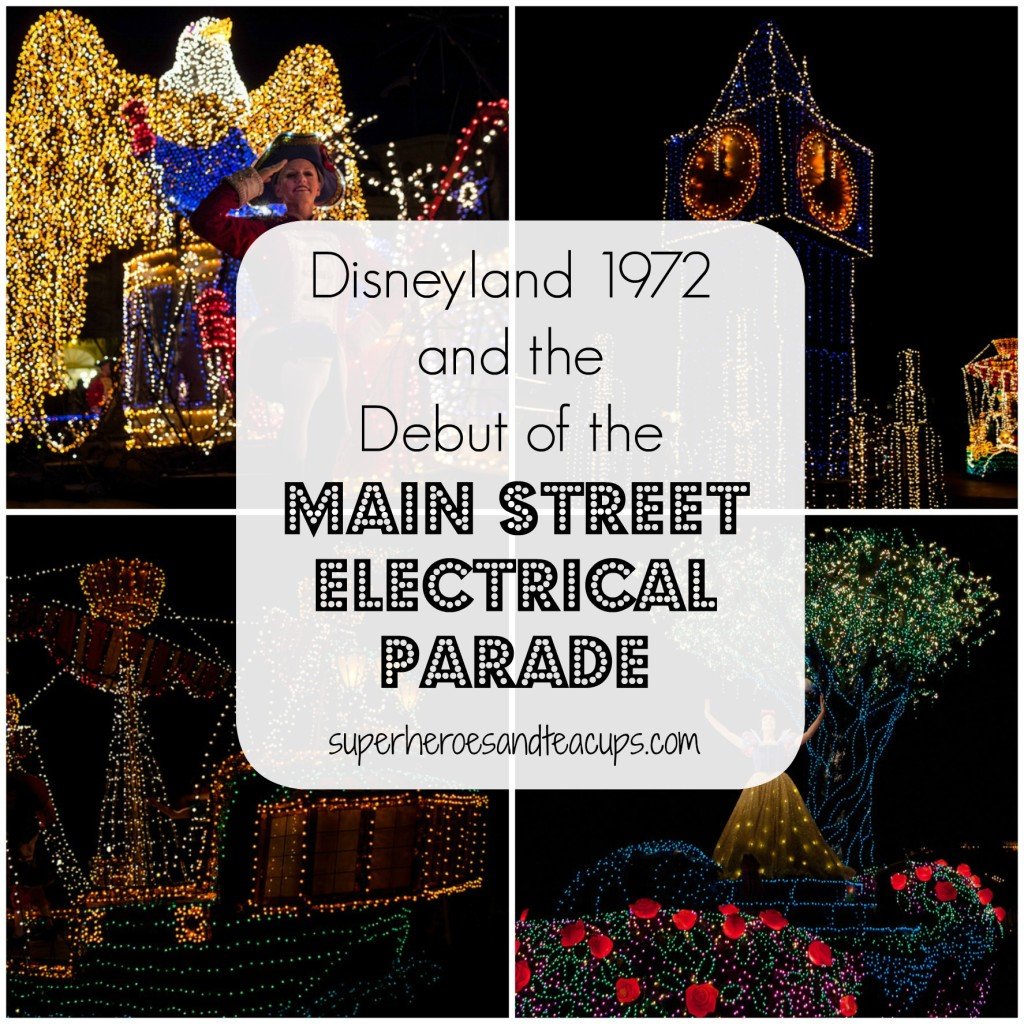 Most Disney Parks fans have heard of the Main Street Electrical Parade, but many may not know just how well-traveled this parade actually is. I thought I would share a timeline with you today, so you can see just how far it has traveled.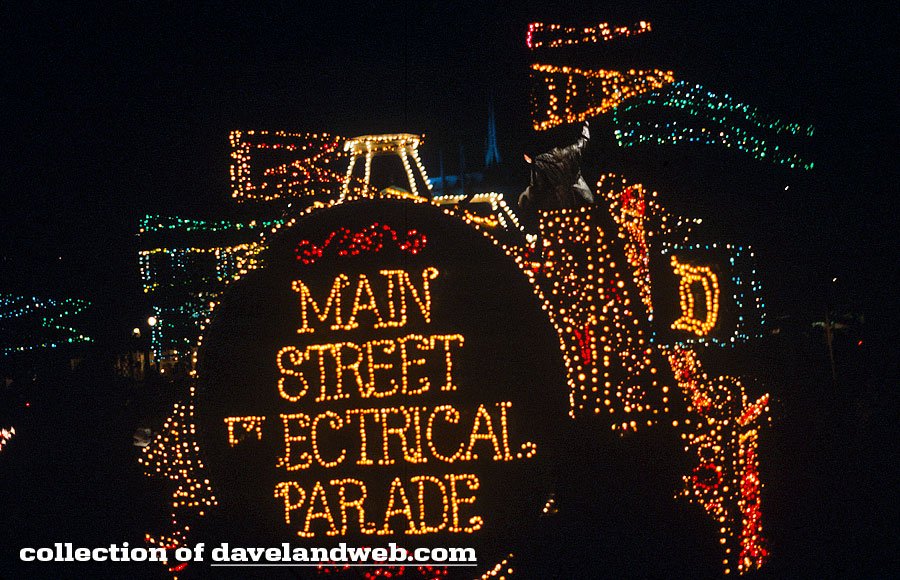 June 17, 1972
The Main Street Electrical Parade debuts at Disneyland and it is unlike anything Disney fans have seen before. Classic Disney stories are depicted using over a half a million lights and a synthesized soundtrack called "Baroque Hoedown." If you just mention this parade to most Disney fans, they will instantly hear the theme song in their head.
For the first five years of its run, many of the parade scenes are flat and not what most fans typically remember.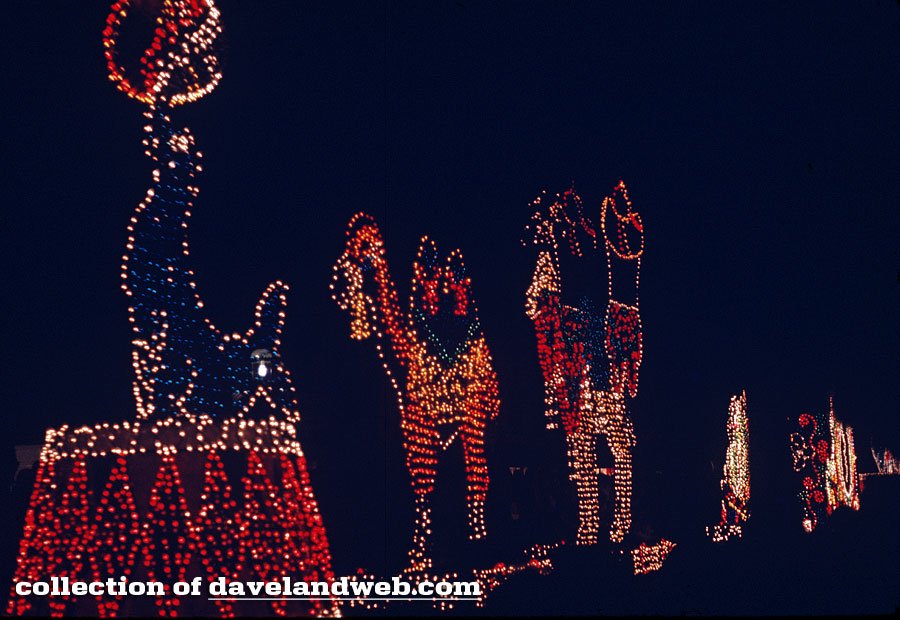 An Early Main Street Electrical Parade Scene
The year 1977 brings a major change to the parade when the 3-dimensional floats are introduced. These 3D floats are what most people think of when they think of the Main Street Electrical Parade.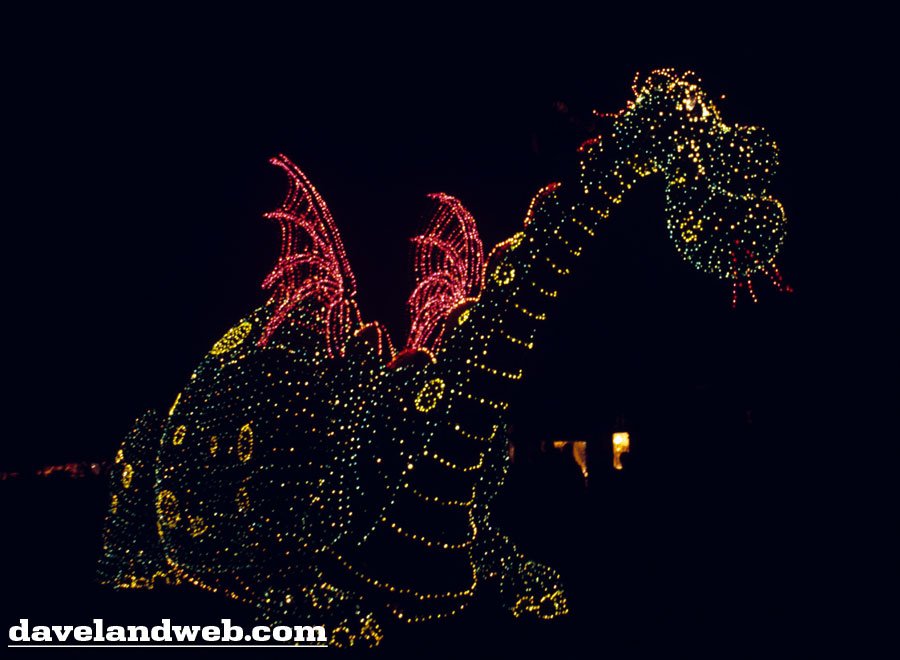 November 25, 1996
The Main Street Electrical Parade officially ends it's run at Disneyland. It undergoes some refurbishment and is sent to the Magic Kingdom in Walt Disney World. (The Magic Kingdom had run their own version of the parade from 1977-1991.)
1999-2001
The Disneyland version of the Main Street Electrical Parade appears at the Magic Kingdom in honor of Walt Disney World's Millennium Celebration.
2001-2010
The Main Street Electrical Parade returns to California, only this time it appears at Disney California Adventure. It is renamed Disney's Electrical Parade. During this time, floats are removed, added, and changed and new LED effects are added.
2010-???
Disney's Electrical Parade is again sent to the Magic Kingdom and the old name returns. The parade continues to run to this day.
Did you know that the Main Street Electrical Parade has been so many places? All through it's travels, the parade has always featured Disney favorites, including Cinderella, Alice in Wonderland, Dumbo, Pinocchio, and Mickey Mouse, as well as a very special salute to America.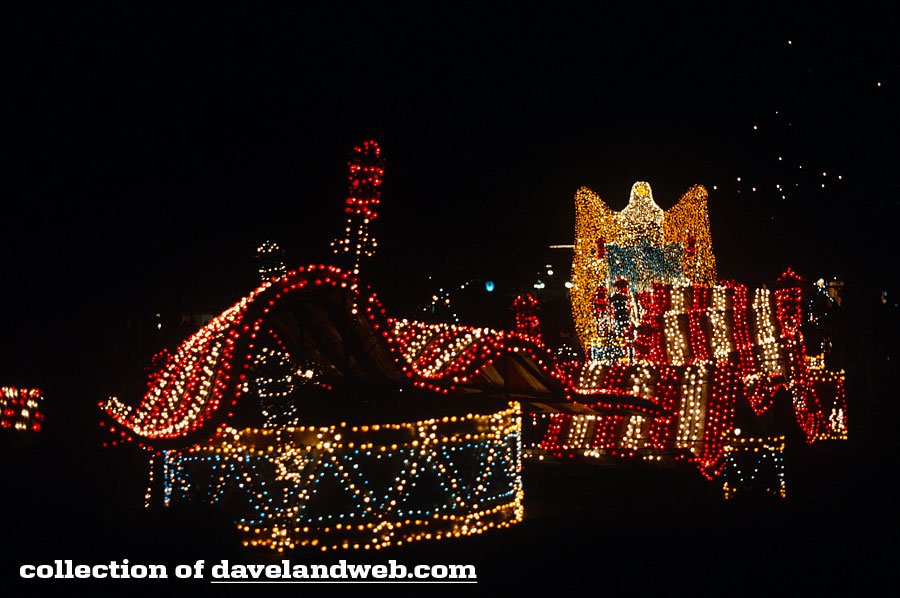 I hope you enjoyed a trip down memory lane with the Main Street Electrical Parade. If you would like to see the current version from the Magic Kingdom, then be sure to check out this video from iThemePark.
A special thank you goes out to Daveland for allowing me to use photos from his amazing historical collection!
Confession time…The photos in my collage are recent photos from Walt Disney World. I didn't think you would mind.
Salute to America Photo credit: Peter E. Lee / Foter / CC BY-NC
Big Ben Photo credit: HarshLight / Foter / CC BY
Pirate Ship Photo credit: HarshLight / Foter / CC BY
Snow White Photo credit: Peter E. Lee / Foter / CC BY-NC
---