Welcome to those of you joining me from Frugal Mouse and those of you just hopping aboard. I am the final stop on our Magical Blogorail.
I am so excited to be able to join the Magical Blogorail Green this month, especially since I get to write about Christmas and Disney…two of my favorite things!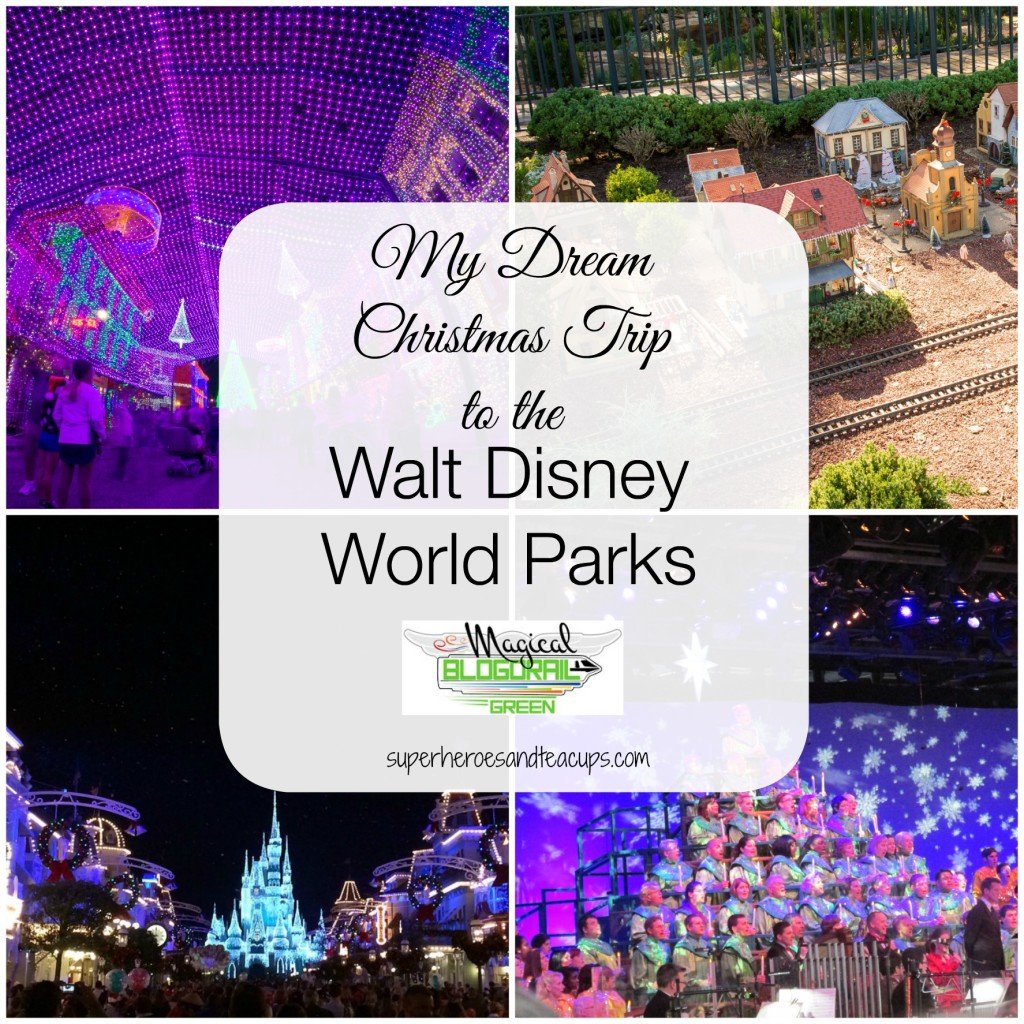 I have never been to Walt Disney World during the Christmas season. It is definitely something I would like to do some day. Hopefully sooner rather than later. In the meantime, I can dream about what I would do if I could spend a few days at the Walt Disney World Parks at Christmas.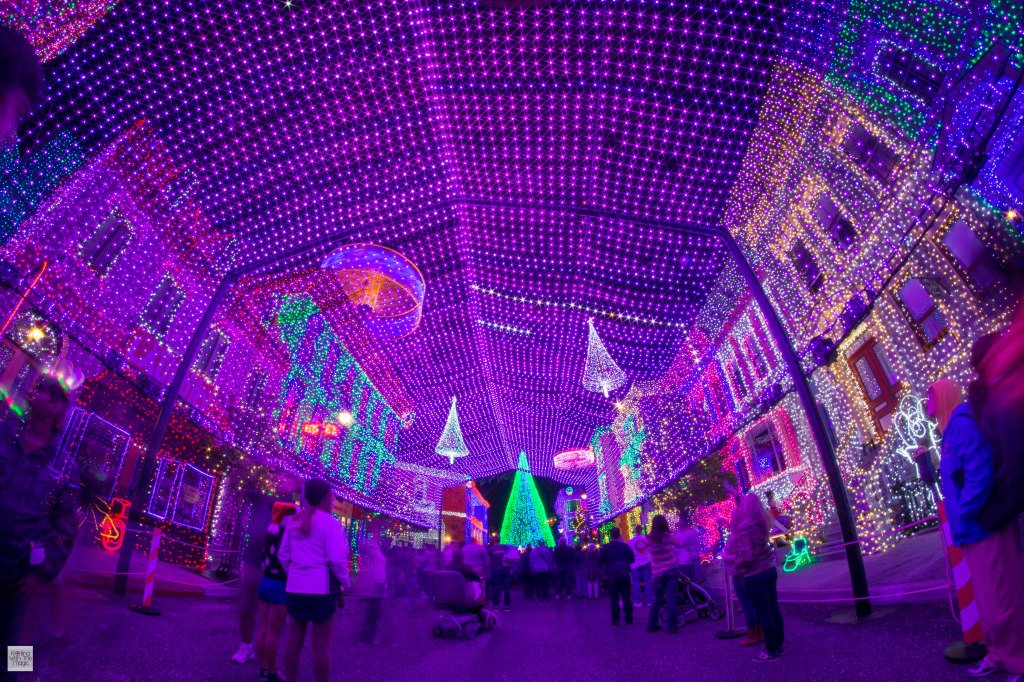 Photo Courtesy of Heidi's Head
I would spend my first day at Disney's Hollywood Studios. After a day of rides and shopping, I would be sure to hang around in the evening to see the Osborne Family Spectacle of Dancing Lights. With millions of multi-colored lights synchronized to holiday music, this marvelous display puts all others to shame.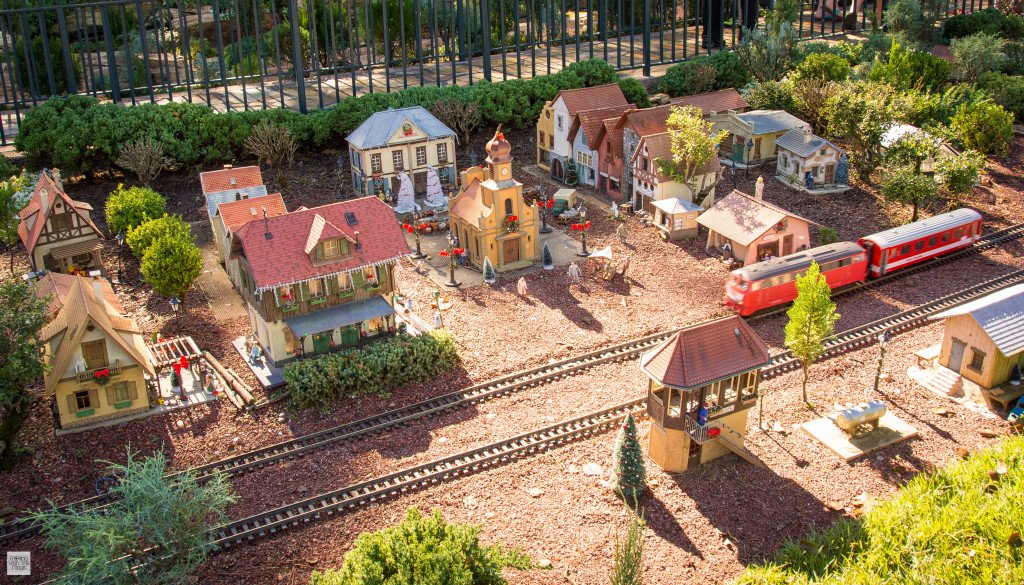 Photo Courtesy of Rolling With the Magic
I would spend my second day at EPCOT, leisurely strolling through World Showcase enjoying the storytellers, traditions, and seasonal food from each of the countries. The train garden in the Germany Pavilion would be definite stop!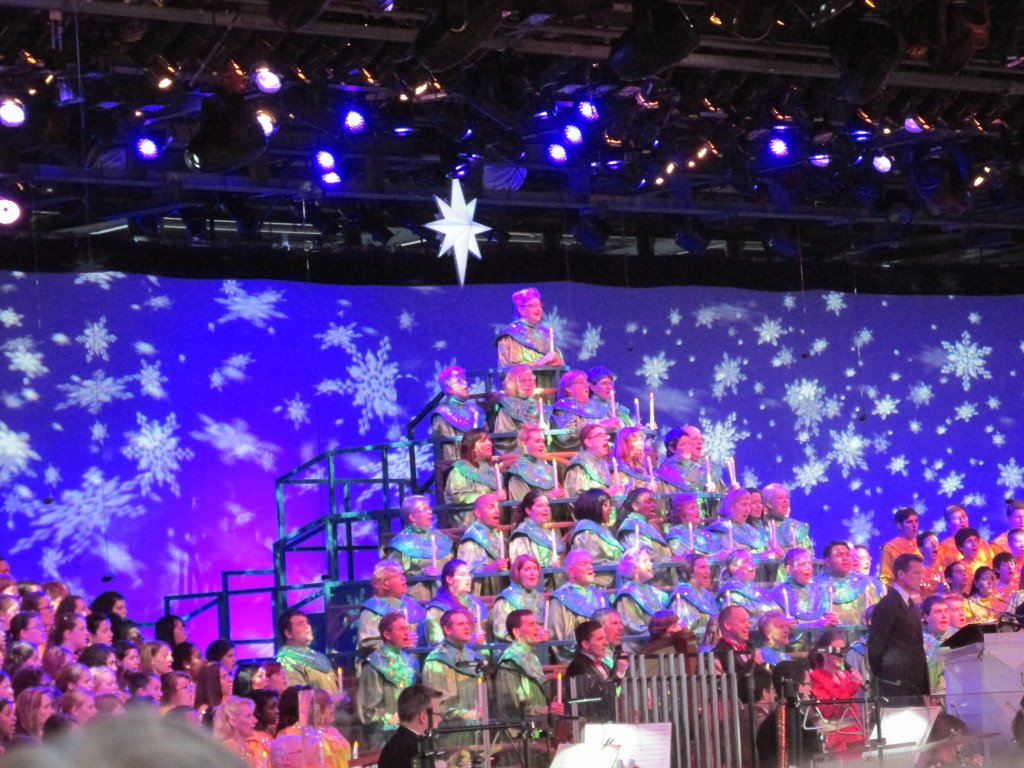 Photo Courtesy of Heidi's Head
When evening finally arrives, I would head over to the America Gardens Theater at the American Pavilion to experience the Candlelight Processional. Every night during the Christmas season, the story of Christmas is shared by a 50 piece orchestra, a mass choir, and a celebrity narrator. This is a tradition I wouldn't want to miss.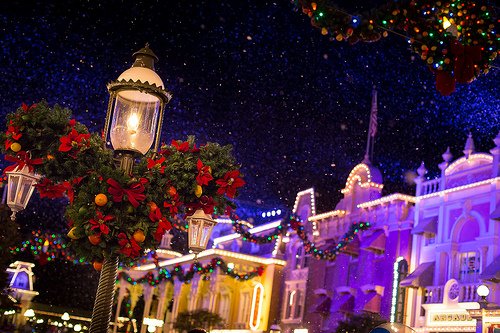 See Photo Credit Below
My last day at Walt Disney World would be spent at the Magic Kingdom. It's no secret that I love strolling down Main Street, USA. But I would love to see it decorated for Christmas, especially at night. I'm sure I would do tons of shopping while I'm at it too.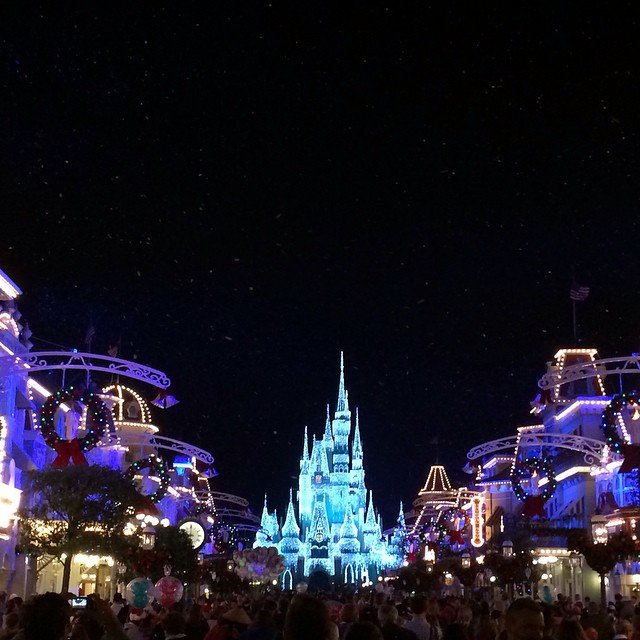 Photo Courtesy of My Pixie Dust Diary
Of course no Christmas season trip to the Magic Kingdom would be complete without celebrating at Mickey's Very Merry Christmas Party. The highlight of the party for me would be the Holiday Wishes music and fireworks show over Cinderella Castle and the special Holiday Wish show in front of the castle, this year featuring favorite characters from Disney's Frozen. I hear they even make it snow!
This is by no means all that there is to do at Walt Disney World during the Christmas season. These are just the things I dream about seeing and doing someday.
Have you ever been to Walt Disney World at Christmas?
Thank you for joining Magical Blogorail Green this month. We will be back in January with an all new theme. Keep checking in with our blogs in between loops to keep up to date with our Disney info, photos, and stories. If you are looking for more Disney magic, you can make your way over to The Magical Blogorail website to see all our members and their blogs, as well as our previous loops.
Here is the map of our Magical Blogorail should you happen to have to make a stop along the way and want to reboard.
1st Stop ~ My Dreams of Disney – Dreaming of a Disney Christmas
2nd Stop ~ Heidi's Head – Dreaming of a Disneyland Christmas
3rd Stop ~ Mommy to All Girls – Dreaming of a Disney Cruise Line Christmas
4th Stop ~ Frugal Mouse – Dreaming of a Mickey's Very Merry Christmas Party
Final Stop ~ Superheroes and Teacups – My Dream Christmas Trip to the Walt Disney World Parks (YOU ARE HERE)
Photo credit: SpreadTheMagic / Foter / CC BY-NC-ND