Fun Disney Parks T-Shirts from Redbubble
If there is one thing most Disney Parks fans agree on, it's that we love t-shirts. We wear them in the parks. We wear them at home when we are dreaming about the parks. We wear them all of the time! There are so many places where you can buy them, but there are some really fun Disney Parks t-shirts on Redbubble.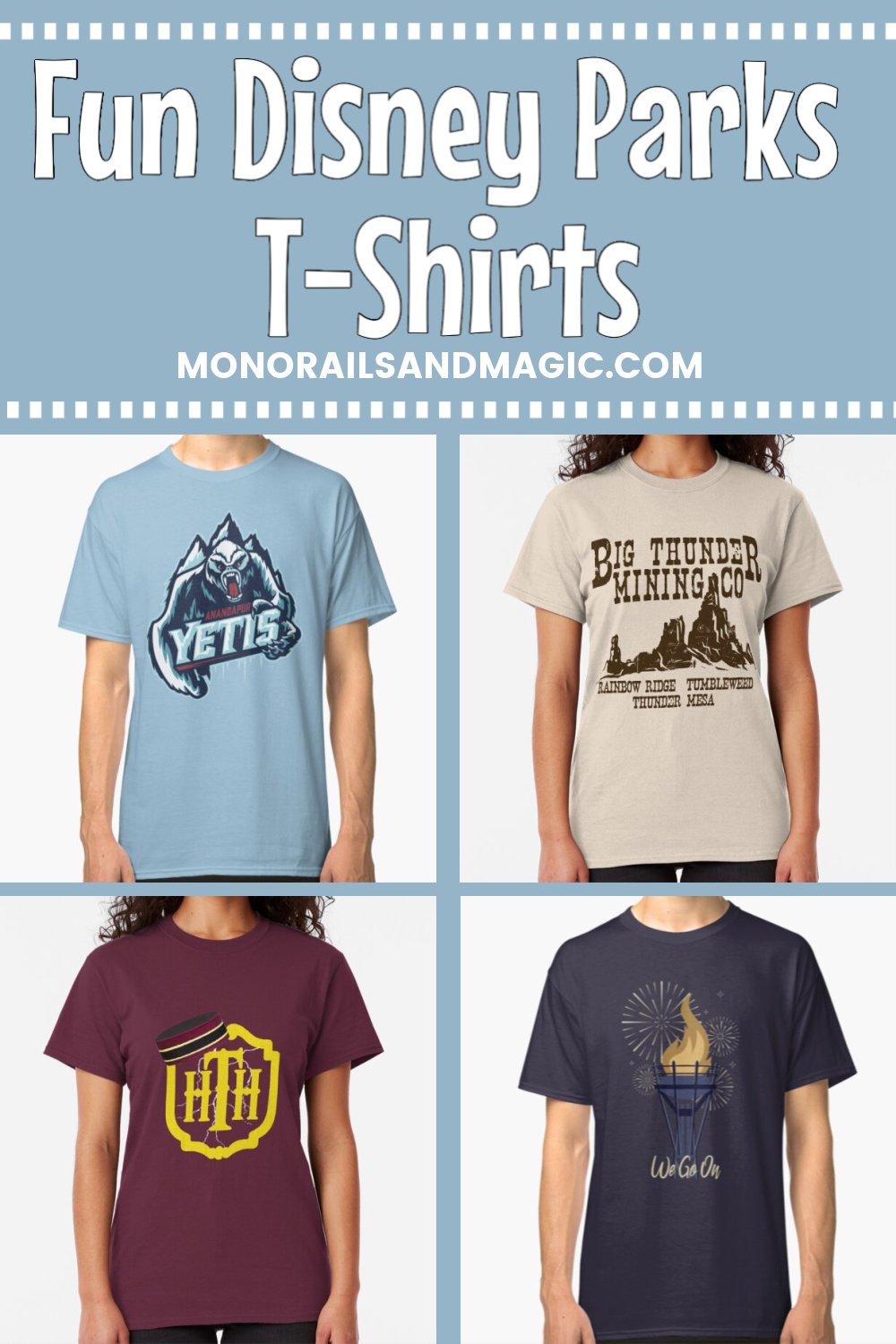 ***I was compensated for this post. This post also contains affiliate links and I will be compensated if you make a purchase after clicking on my links. Please see my disclosure policy for more information.***
Disney Parks T-Shirts On Redbubble
Redbubble offers products designed by amazing artists. Including:
T-Shirts
Tank Tops
Hoodies and Sweatshirts
Stickers
Phone Cases
Framed Prints
Posters
Pillows
Tech Accessories
And more!
It's not surprising that there are tons on Disney themed items available.
T-shirts featuring themes and attractions from the parks are my favorite thing to wear at Walt Disney World. I can't decide which of these shirts I like the best!
Just click on each photo to see the t-shirt on Redbubble.
Magic Kingdom T-Shirts
Magic Kingdom fans will love all of the t-shirts devoted to the many park attractions.
Epcot T-Shirts
Epcot fans can find t-shirts featuring current attractions and classic attractions from the past.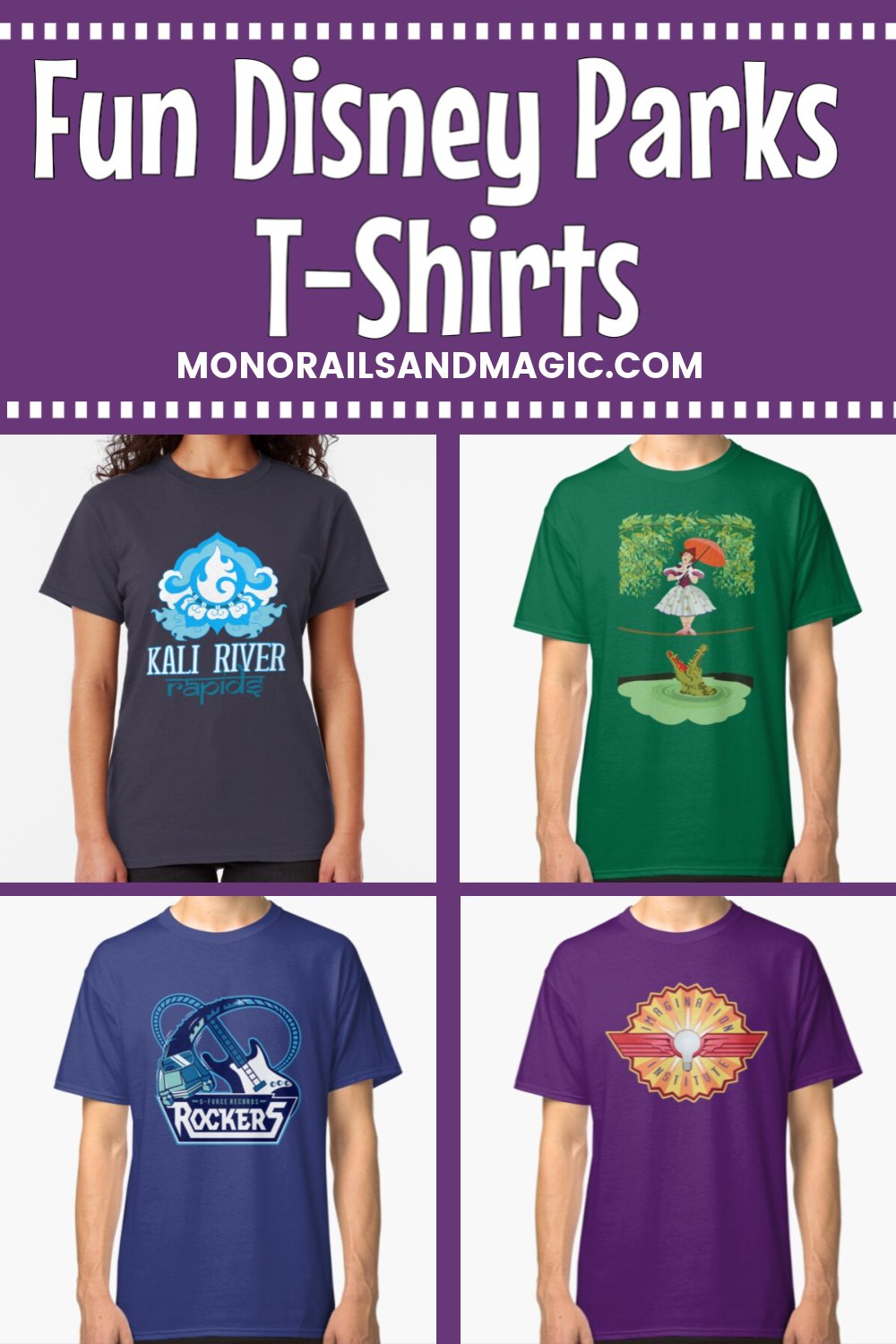 Hollywood Studios T-Shirts
Hollywood Studios fans can show off their love for attractions new and old.
Animal Kingdom T-Shirts
Animal Kingdom fans won't be able to resist showing everyone their favorites.