A Relaxing Character Meal at Epcot's Garden Grill
Character meals are a wonderful experience at the Disney parks. For many families, they are a must-do on every trip.
When we took the boys to Walt Disney World for the first time in 2013, we decided that we would do two character meals. Our dinner at the Garden Grill in Epcot was by far our favorite!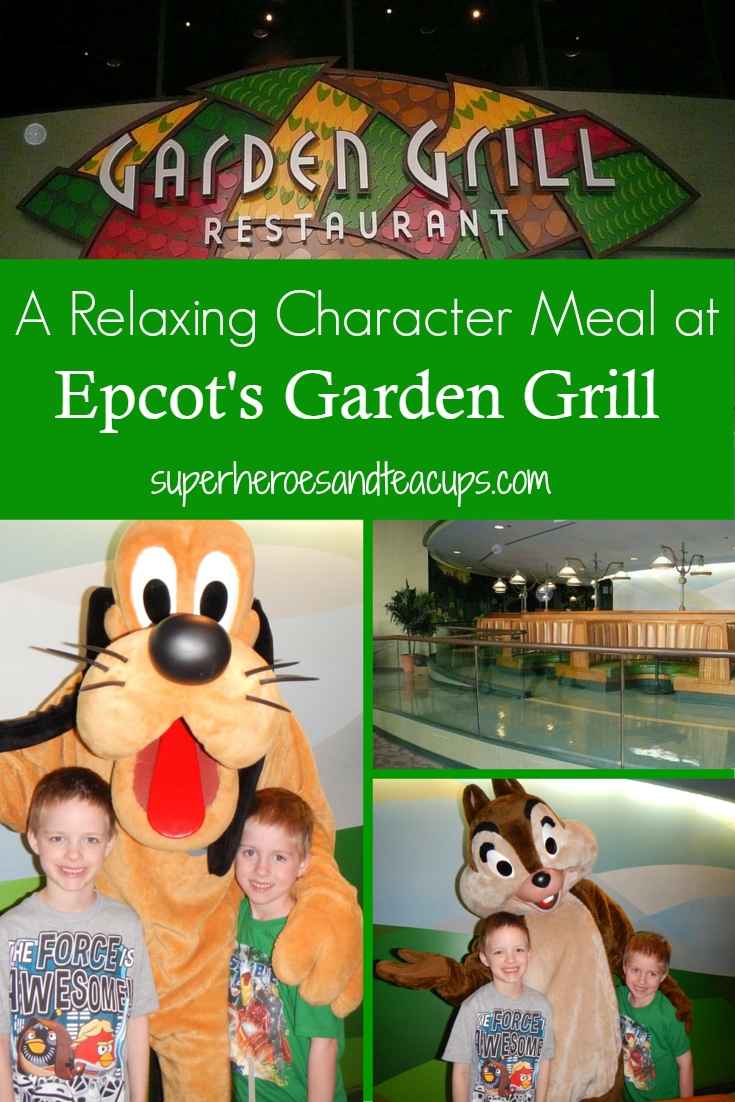 Our first meal was breakfast at Chef Mickey's at the Contemporary Resort and we loved it, but it was really overwhelming. You see, character meals at the Disney parks can be very chaotic by nature. If you take a busy restaurant, add in Disney characters and excited children, you get lots and lots of craziness. It's a fun experience for sure, but it can take a little getting used to.
Our second meal was dinner at the Garden Grill at Epcot and it was a totally different experience!
The Garden Grill is a table-service restaurant inside the Land Pavilion on the upper level. The entire restaurant rotates very slowly, allowing guests to view scenes from the Living With the Land attraction down below. It features Mickey (dressed as a farmer), Pluto, Chip, and Dale. Dinner is a family style meal called Chip 'n Dale's Harvest Feast. It is a lot of delicious food and they will bring you more of whatever you want. Beginning on November 8, 2015, Garden Grill will start serving breakfast and lunch too!
What makes this character meal so different is the laid back atmosphere. The restaurant doesn't seat as many people as some of the other restaurants, so it's not as crowded. The layout of the restaurant also allows the characters to easily walk around without attendants helping them. That gives them more time to interact with guests. This photo was taken after a lengthy "discussion" with Chip about birds that are angry.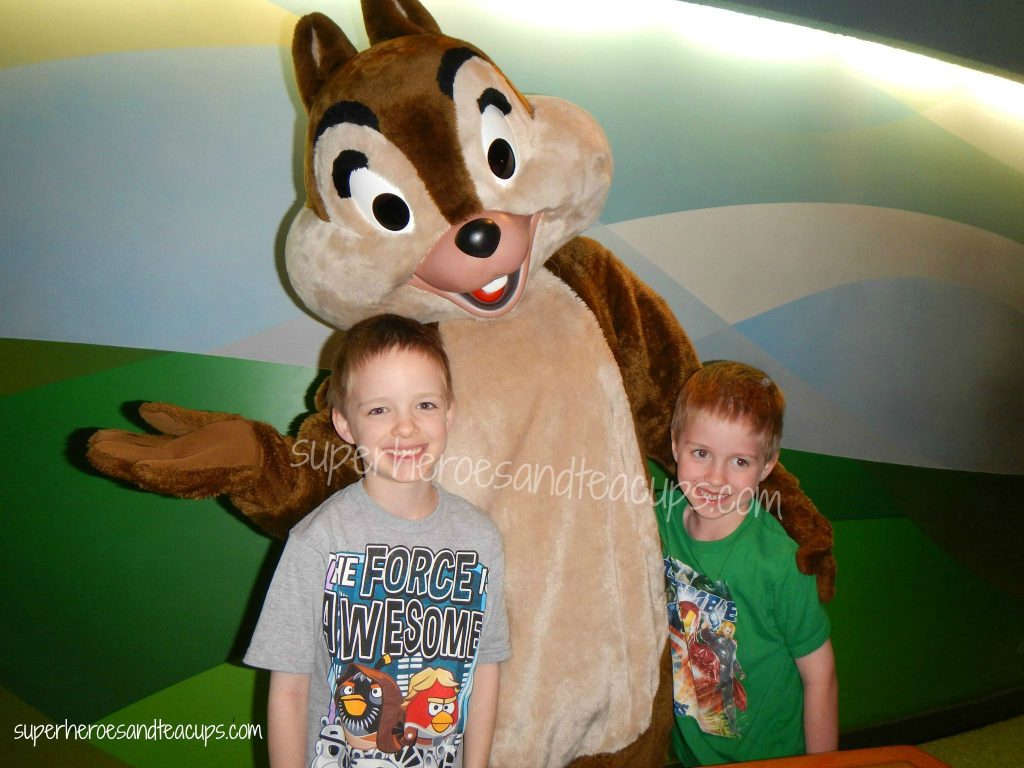 And the very best part…We didn't feel rushed to finish our meal and make room for the next set of guests. The characters actually made it around to us twice!!!
If you haven't tried a character meal at the Garden Grill in Epcot, my whole family highly recommends it!