You may remember that we took our boys to Walt Disney World for the first time about a year ago. We stayed at Port Orleans French Quarter and absolutely loved it. Last summer I wrote all about our planning and trip favorites. A lot of thought went into choosing the best resort for us and it was definitely the right decision.
This got me thinking…What are my dream Walt Disney World Resorts? Like most Walt Disney World nuts fans, I would be willing to stay anywhere on property just for the chance to go to the parks. I've only ever stayed at moderate resorts and I've always wondered what it would be like to stay at one of the deluxe resorts. There are eight deluxe resorts operated by The Disney Company, but these three are at the top of my wish list!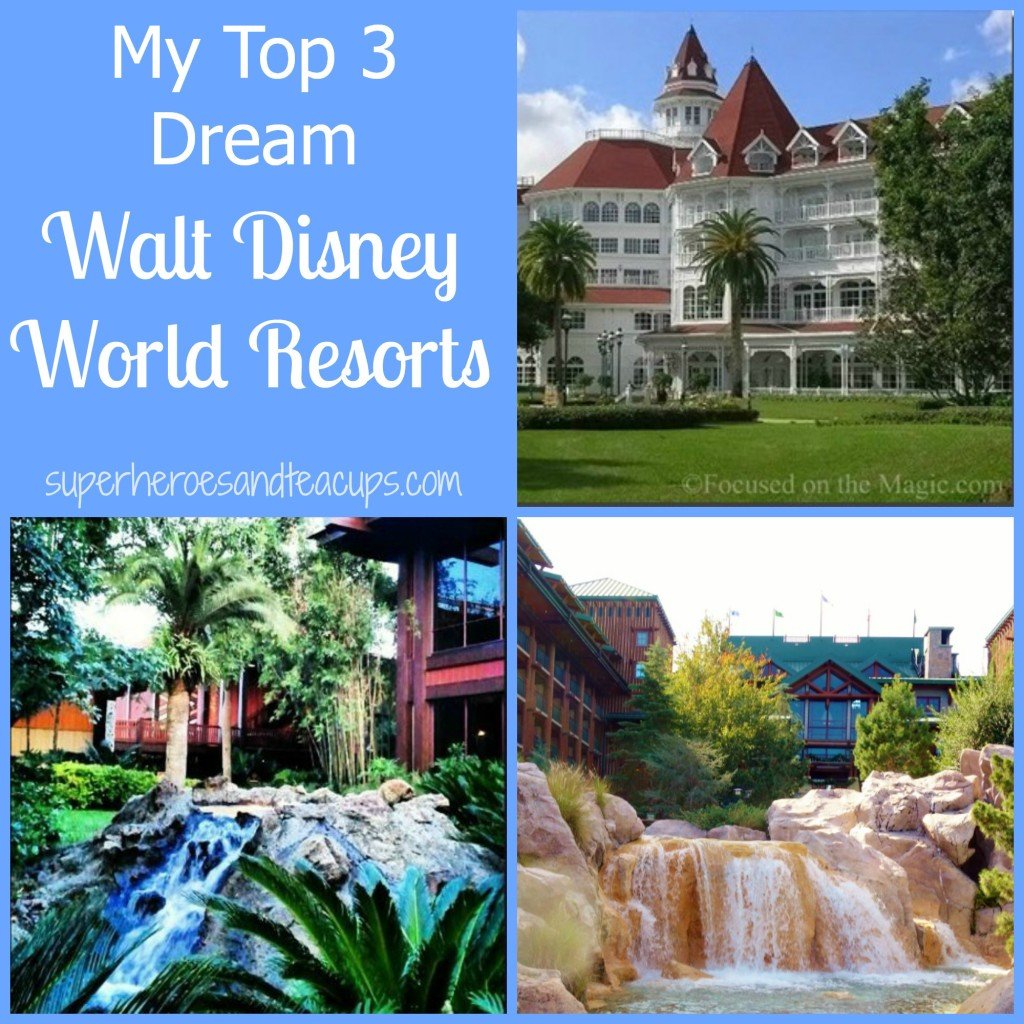 ***Let me begin by mentioning that none of these photos are my own. Some wonderful Disney bloggers helped my out by sharing their resort photos, so please note the photo credits that go along with each one. ***
Disney's Grand Floridian Resort & Spa
Ahhh, the Grand Floridian. When my family made it's first trip to Walt Disney World in 1985 (the one and only time we ever stayed off property), this resort hadn't been built yet. When we returned in 1989, there it was, barely a year old. Sitting right on the shores of the Seven Seas Lagoon and one short monorail stop from the Magic Kingdom. As someone who loves everything Victorian and girly, I think this is the most beautiful Walt Disney World resort.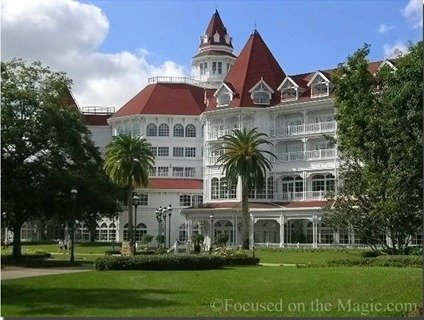 Photo courtesy of © Focused on the Magic
While I've never stayed at the Grand Floridian, I have gone over to walk around and take a look. (When you visit Walt Disney World in the middle of the summer, "monorail hotel hopping" is a great way to take a break and cool off and my family did lots of it when I was a teenager.)  The inside is just as gorgeous as the outside!
Disney's Wilderness Lodge
Opened in 1994, the Wilderness Lodge is modeled after the historic Old Faithful Inn at Yellowstone National Park and it definitely has a park lodge feel to it. This is where I would love to stay if we ever visited Walt Disney World during the Christmas season. It just seems so warm and cozy in there! (Yes, I've hotel hopped here too.)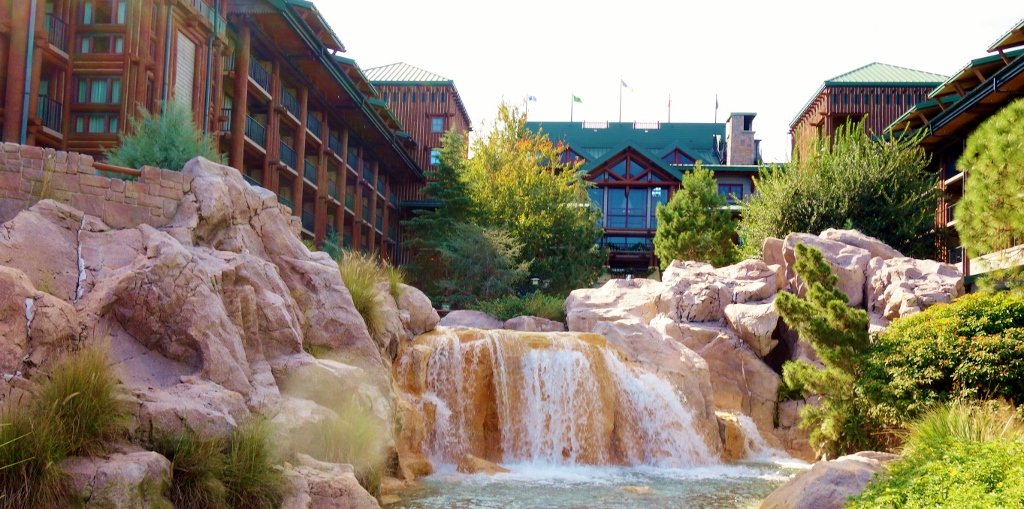 Photo courtesy of © YourFirstVisit.net
Even though the Wilderness Lodge is a Magic Kingdom area resort, it is not on the monorail line. It is close enough for a relaxing boat ride to the Magic Kingdom though, and that's a big plus in my book!
Disney's Polynesian Resort
The Polynesian Resort has only recently been added to my dream resorts list. Opened in 1971, it is one of the two original resort hotels on Disney property. In my mind, I always assumed it would look very dated inside. You know, with a sort of "The Brady Bunch goes to Hawaii" feel to it. I've even done some hotel hopping at this monorail resort and I still thought that, for some reason. It's only been in the past year or so that I've taken a closer look and realized that I have been totally wrong.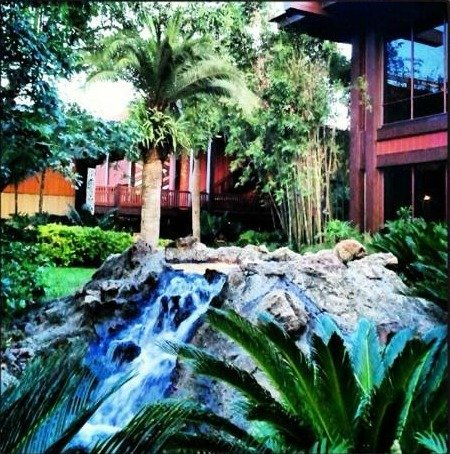 Photo courtesy of Brent Hannon (A special "Thank You" to My Pixie Dust Diary for your help)
The more I looked into the Polynesian, the more I loved it. Of course the rooms have been updated since 1971! The tropical atmosphere at this resort makes you feel like you are on an island in the South Seas. Plus, the fact that you can watch the nightly fireworks at the Magic Kingdom right from the beach is reason enough to stay there.
There you have it. My top 3 dream Walt Disney World resorts. I guess I should clarify that they are my top 3 as of this moment. I could change my mind at any time and decide I'd love to stay at the Boardwalk Inn, Yacht Club, Beach Club…you get the picture.
My post today is just an overview of why I would love to stay at these resorts. For more information on these resorts and everything they have to offer, please check out the links in in photo credits and below:
Have you ever stayed at any one of my dream Walt Disney World resorts? I would love to hear all about it!