5 Reasons You Need to Use Disney's PhotoPass Service
Vacations to Walt Disney World are a magical experience for families, full of moments they don't want to forget. Photos are a great way to preserve those wonderful memories. But what if you are not the greatest photographer? Or you want your photos to be extra special? Disney's PhotoPass service and the wonderful Cast Members can help with that!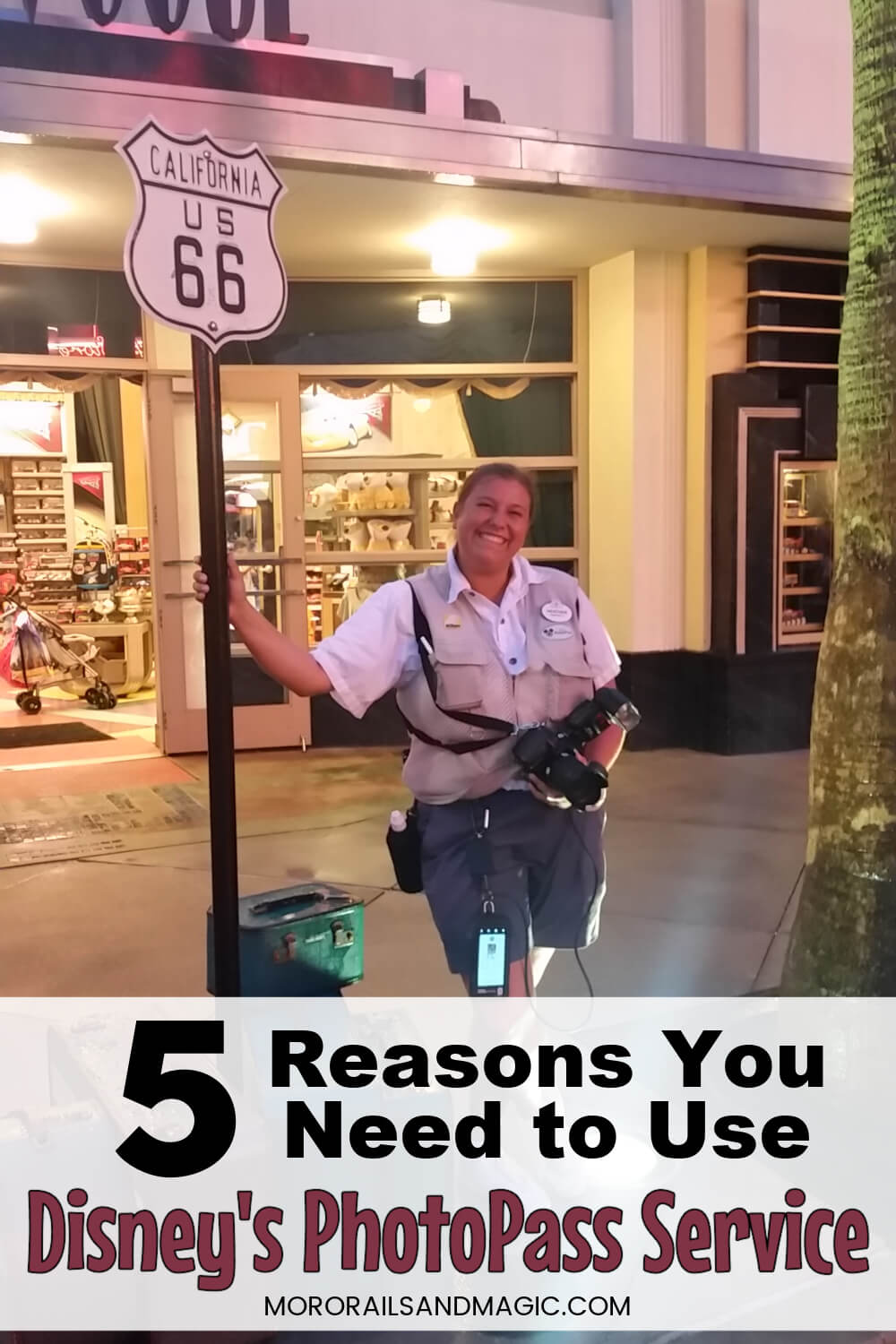 ***Please note that not all of the PhotoPass experiences may be available at the moment. Be sure to check the My Disney Experience App for an up to date list.***
5 Reasons You Need to Use Disney's PhotoPass Service
There are so many reasons that you need to use Disney's PhotoPass service, but these five are at the top of the list. If I had to add a #6, it would be the fun PhotoPass Cast Members. Our photographer on Sunset Boulevard in Hollywood Studios was so excited we asked for her photo. But, onto the list…
1. Your whole family can be in the photos.
How many vacation family photos do you have that are missing someone because that person is taking the photo? I'm guessing tons. If you take advantage of the PhotoPass service, you can get your whole family in the photo every time. No one needs to be left out.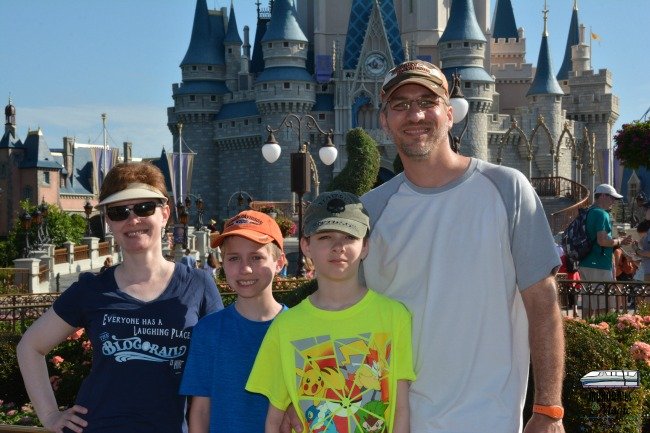 2. You can get fun magic shots.
There are dozens of available Magic Shots available throughout the parks. They are typically specific to a particular location, like our Haunted Mansion photo. The effects are added on after the fact, so you will need to log into the My Disney Experience app or the website to view them. Keep in mind, you will need to purchase a Memory Maker to download those.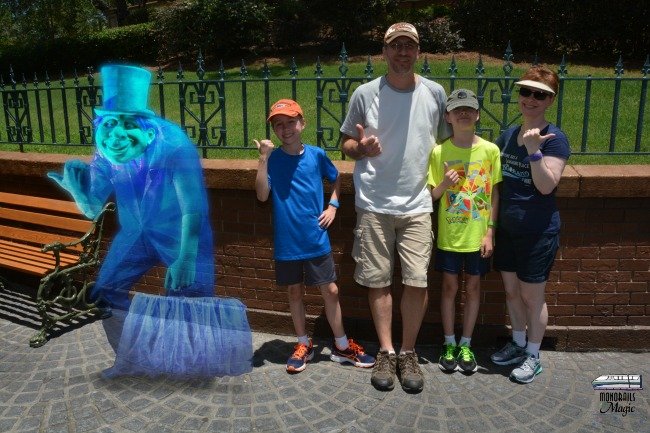 3. The photographers are everywhere and very easy to find.
You can find all of the locations for PhotoPass photographers on Disney's website or on the My Disney Experience app. Log in to the app and pick a park. Then click on PhotoPass up at the top. This is an example from Magic Kingdom. This will give you a rough idea where all of the photographers are.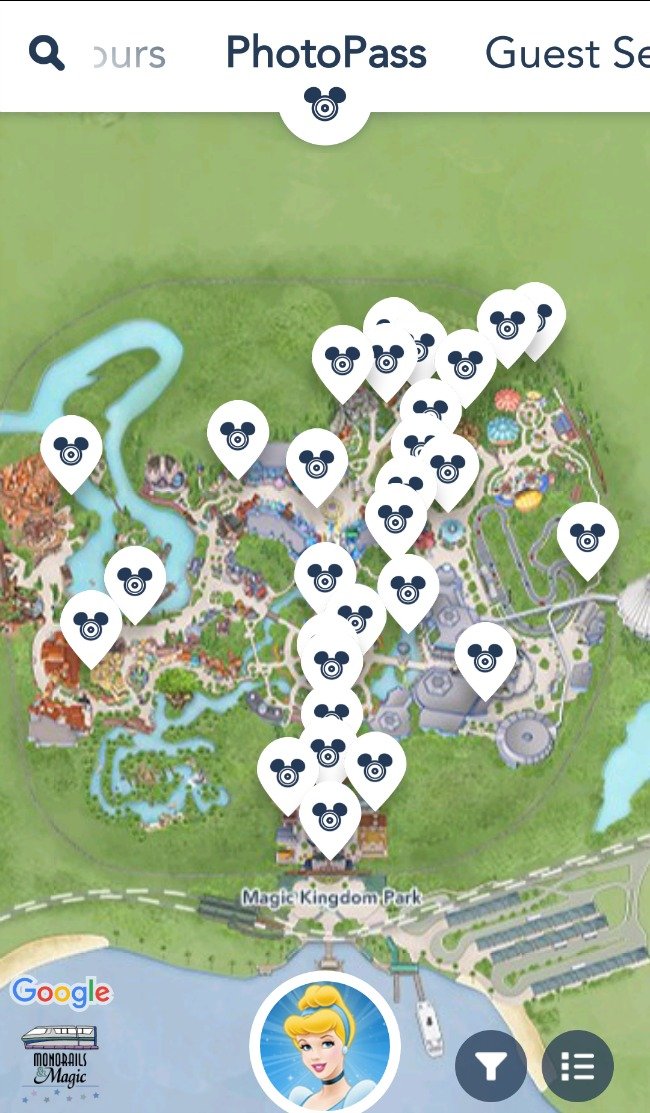 Or you can click on the list icon at the bottom right of the screen. This will bring up an alphabetical list of all of the photographers in that park. This includes character experiences and attractions that offer ride photos.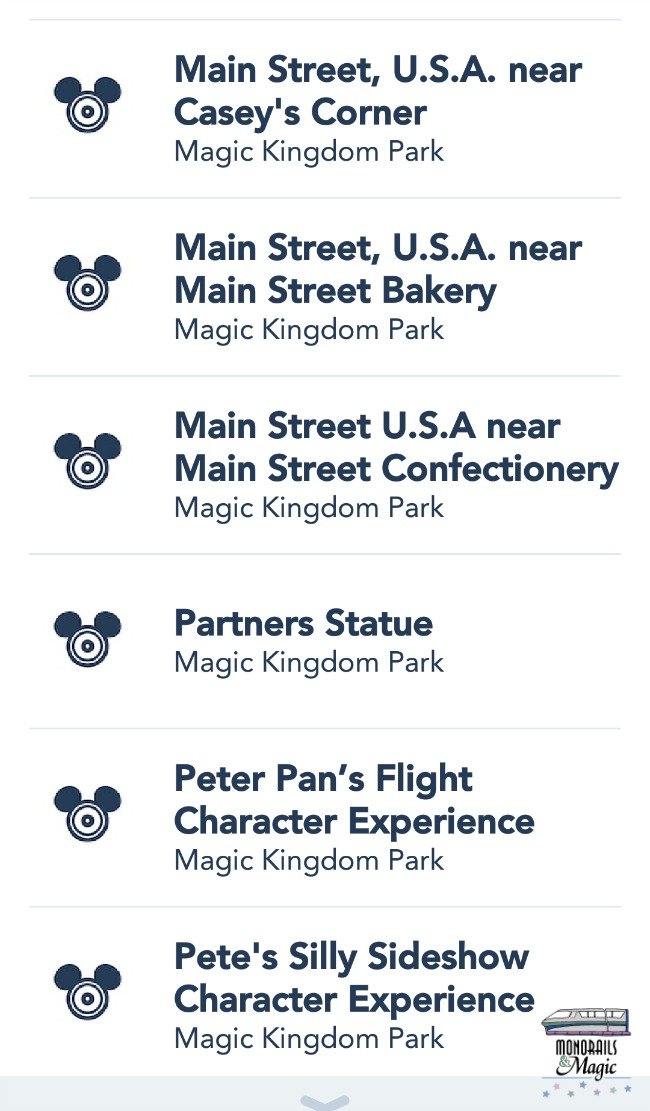 You can then click on a specific experience to get a little more information.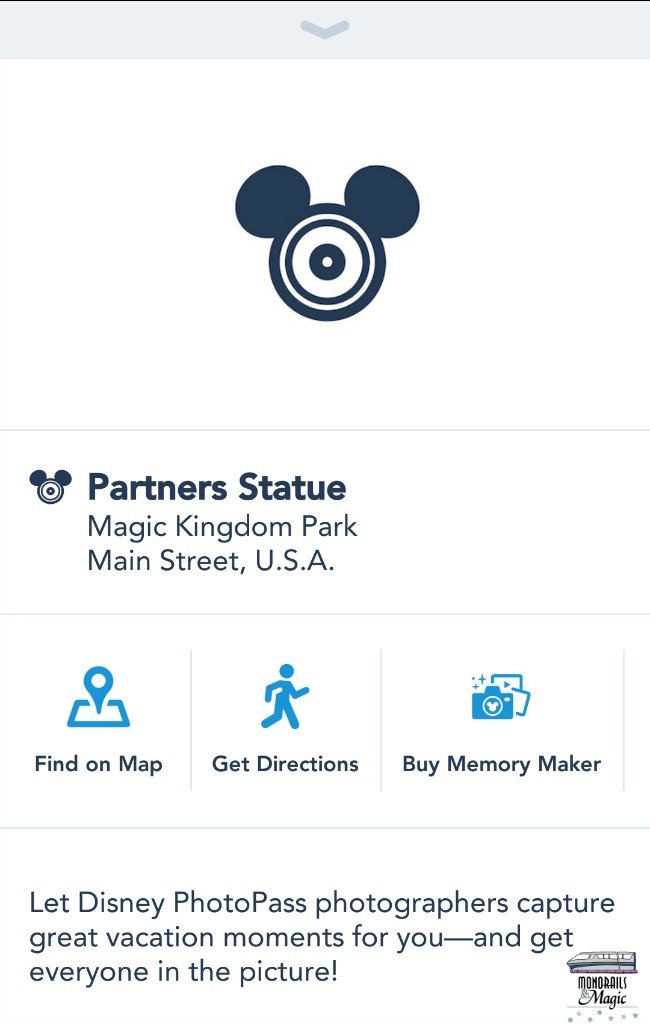 If you are not totally sure where the location is, you can find it specifically on a map. (Yeah, I realize you probably wouldn't need a map to find this one.)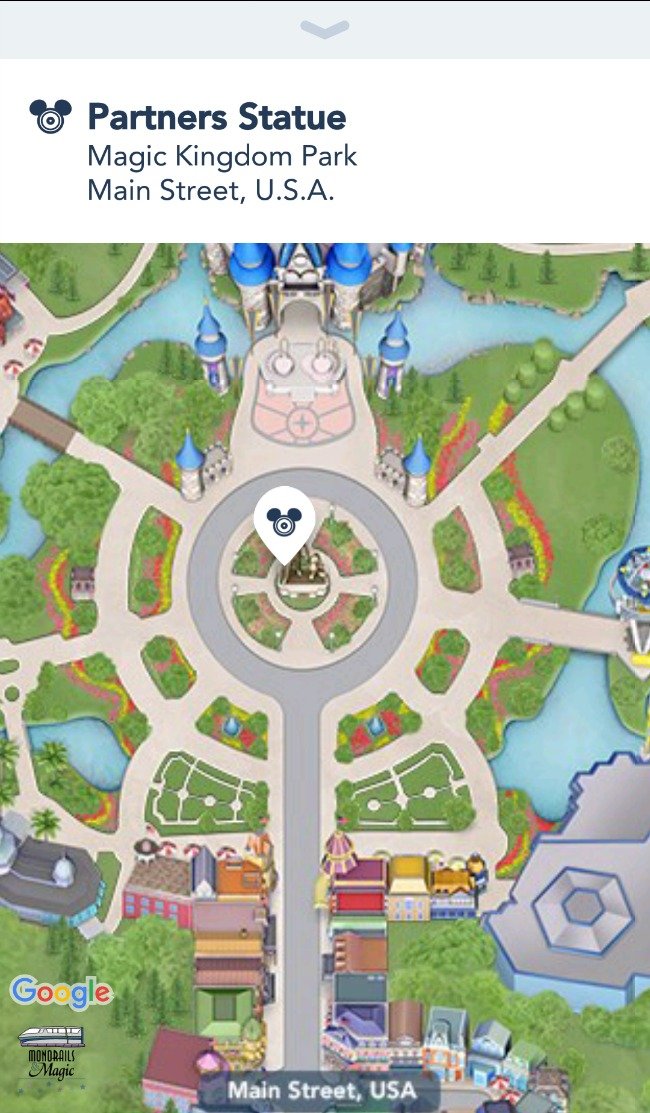 And, if you are like me, and manage to get lost in the parks sometimes, you can even get walking directions.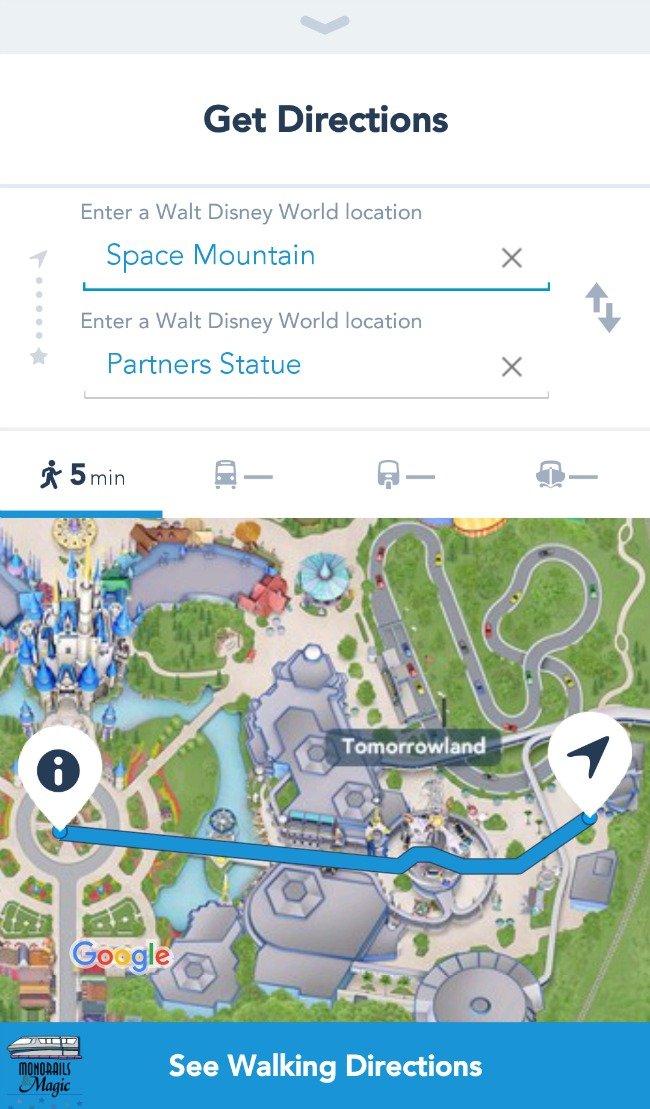 4. It is super easy to access, edit, and download your photos.
If you have the My Disney Experience app, you can see any photos you have taken while you are still in the park. Usually within minutes. So, if you are unhappy with your photo, you can go back and have it taken again.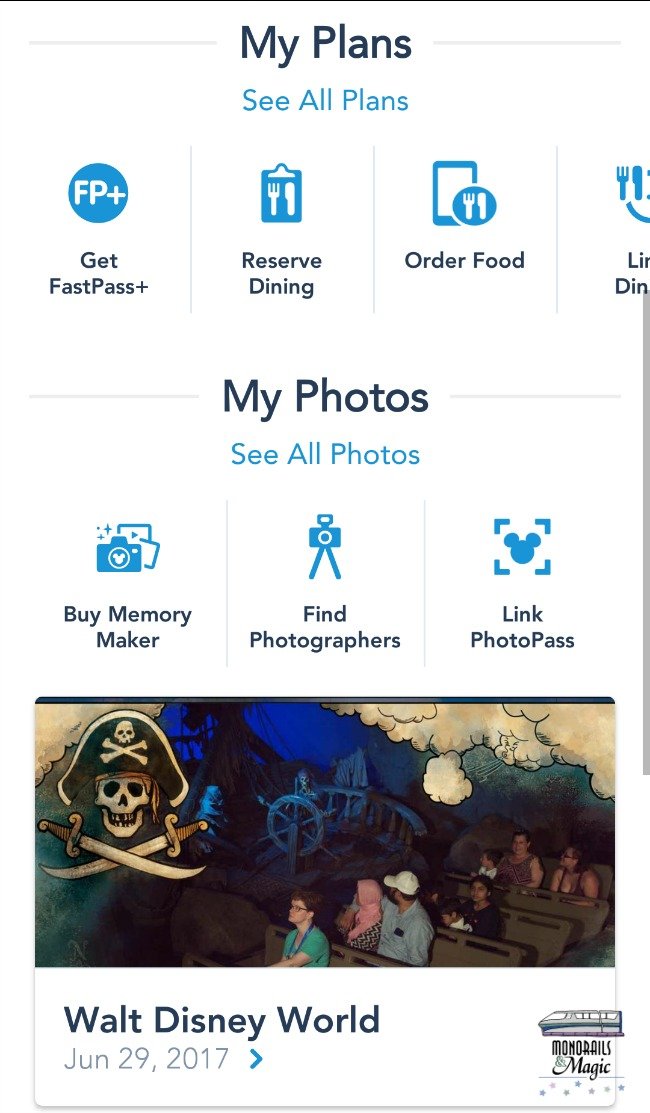 Once you are home, you can find your photos on the Disney PhotoPass website. You have access to every single photo taken. We had 261 waiting for us! Some will be doubles (or even triples) because the photographer was trying to get the shot just right. But every shot is there.
If you buy Memory Maker, you get to download all of the photos. But you don't have to buy Memory Maker, you can just choose individual photos to purchase. But paying for individual photos can get expensive, so the Memory Maker is totally worth it if you want lots of them!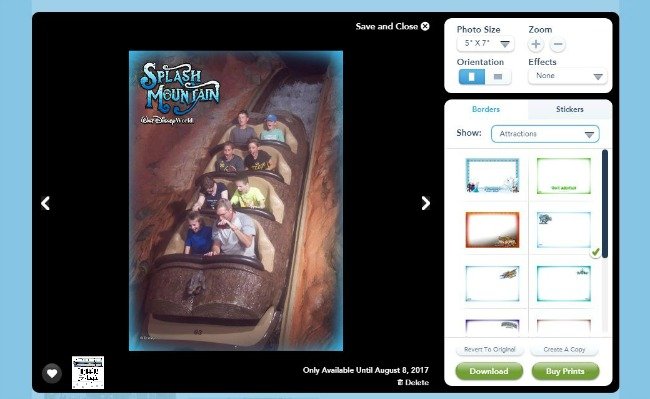 5. Disney's PhotoPass Service may capture moments you would have missed.
Some of the best photos are totally candid. This one is from our meet-and-greet with Star Lord and Groot. We weren't posing. We weren't looking at the camera. We kind of forgot the photographer was even there. They don't just wait for you to pose, particularly in the meet-and-greets. The wonderful Cast Members capture special moments as they are happening.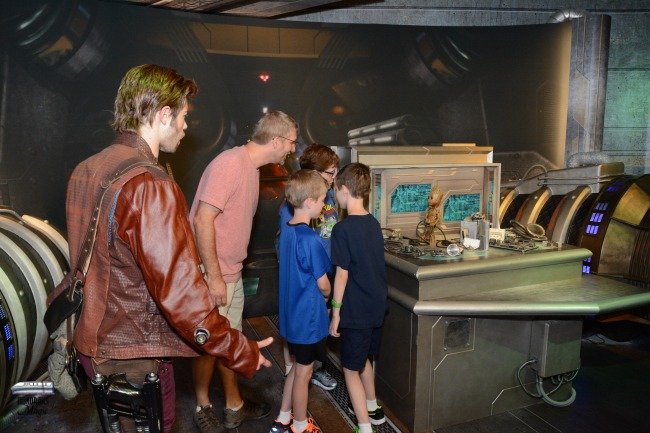 One More Reason to Use Disney's PhotoPass Service
When guests at Walt Disney World were required to wear masks, even when having their photo taken, many people decided not to bother with PhotoPass because of this.
But the amazing photographers were still everywhere. The photos were still magical. And they are definitely memorable! This photo from Here With the Ears is just one example.