Celebrate Earth Day at Disney's Animal Kingdom
Earth Day is always a big deal at Disney's Animal Kingdom Theme Park. After all, the park opened on April 22 in 1998. But guests can enjoy the park's annual Earth Week Celebration, scheduled this year for April 18-24, 2022.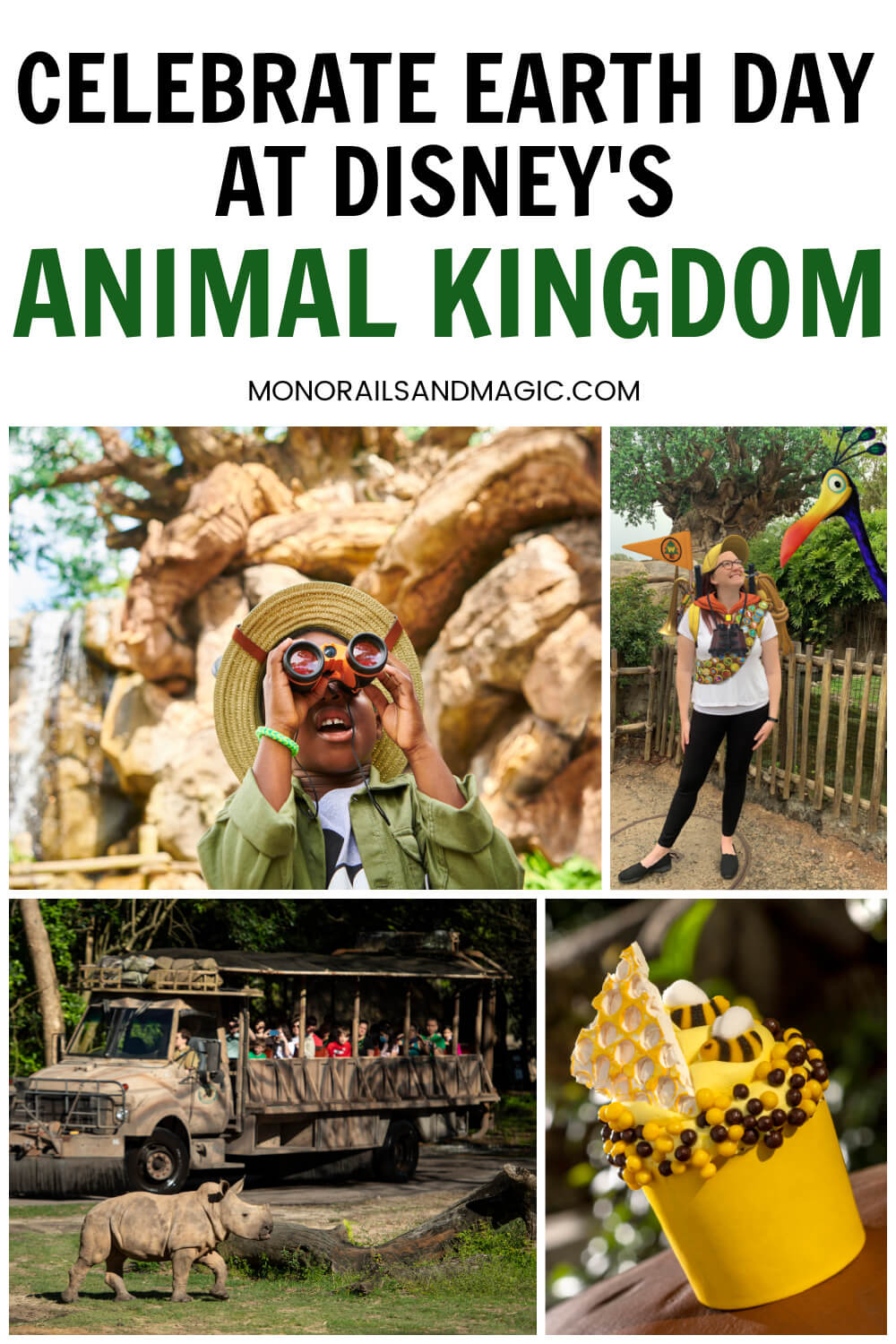 Earth Day at Disney's Animal Kingdom
During this popular annual event, guests are immersed in the wonders of the natural world through family-friendly experiences and special offerings. They become part of the park's conservation story and connect with many of the animal species the Disney Conservation Fund is working hard to protect.
Guests will be treated to unique character sightings, fun learning opportunities, specialty merchandise, themed food and beverages, a limited-time Wilderness Explorer badge and more.
Along the way, guests will discover the power that lives within them to create positive change and be inspired by the natural world everyone shares.
Earth Week Activities
Find a riverbank perch and catch a glimpse of special characters who will join other favorite Disney pals on the Discovery Island Character Cruise as it sails around Discovery River. Be on the lookout for more character sightings on Discovery Island!
Nature-themed challenges invite guests to earn a limited-time Wilderness Explorer Earth Day Nature badge. This special activity can be found in the courtyard near Rafiki's Planet Watch.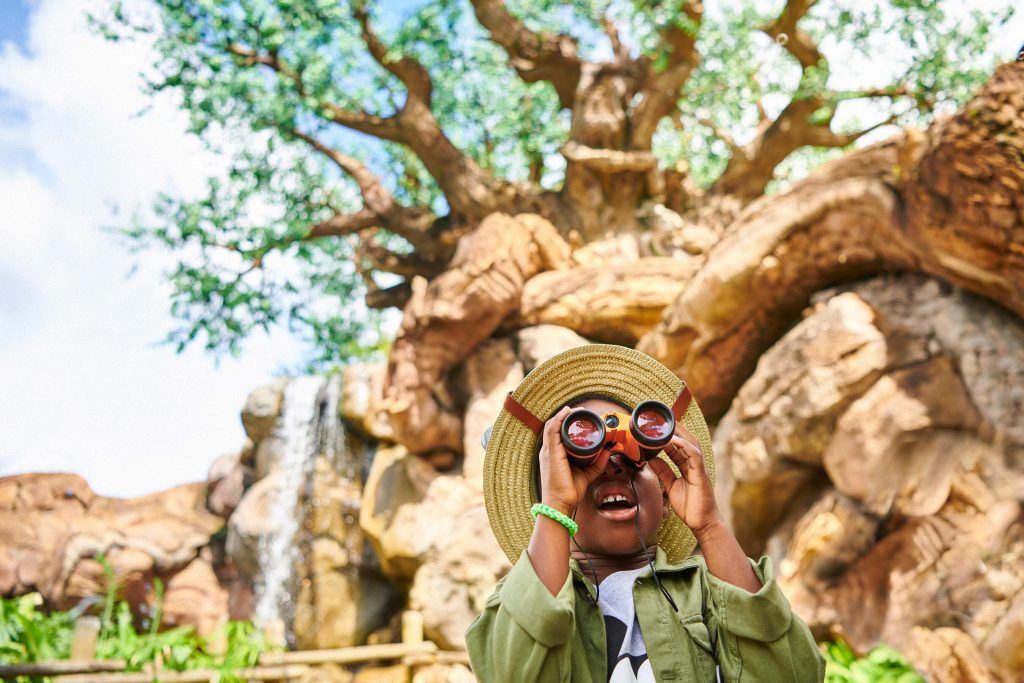 Throughout the month of April, guests can learn to draw favorite Disney Characters at The Animation Experience at Conservation Station. There, Disney artists bring favorite characters to life by using animals for inspiration. Guests can try drawing characters like Crush and Squirt, Bruce, Dumbo, Terk, Heimlich, Shere Khan and Simba, whose real-life counterparts represent amazing stories of conservation work around the globe. Each 25-minute session features step-by-step instruction so guests can let their creativity shine!
On Kilimanjaro Safaris, guests can marvel at animals and meet the newest arrivals. For example, three baby rhinos born over a 13-month period now call the Kilimanjaro Safaris savanna home.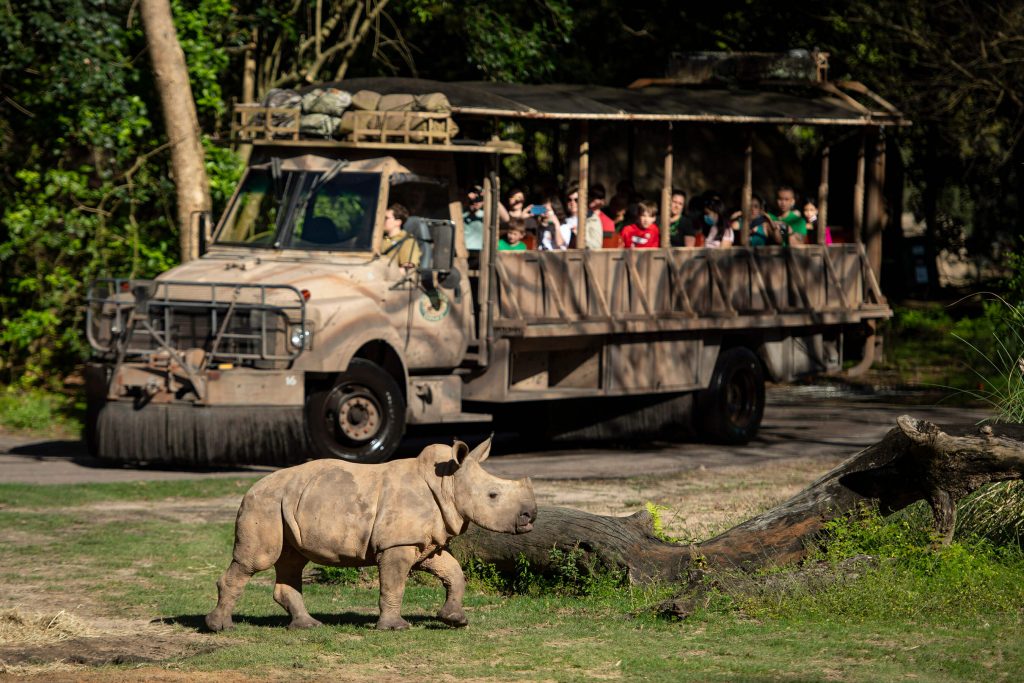 Earth Week PhotoPass Opportunities
Disney PhotoPass puts the focus on magic during the special celebration, featuring Earth Day Celebration Magic Shots and Tiny World Shots. Available now are amazing Magic Shots that frame guests with a whimsical Wall-E and Eve from Disney and Pixar's animated feature "Wall-E."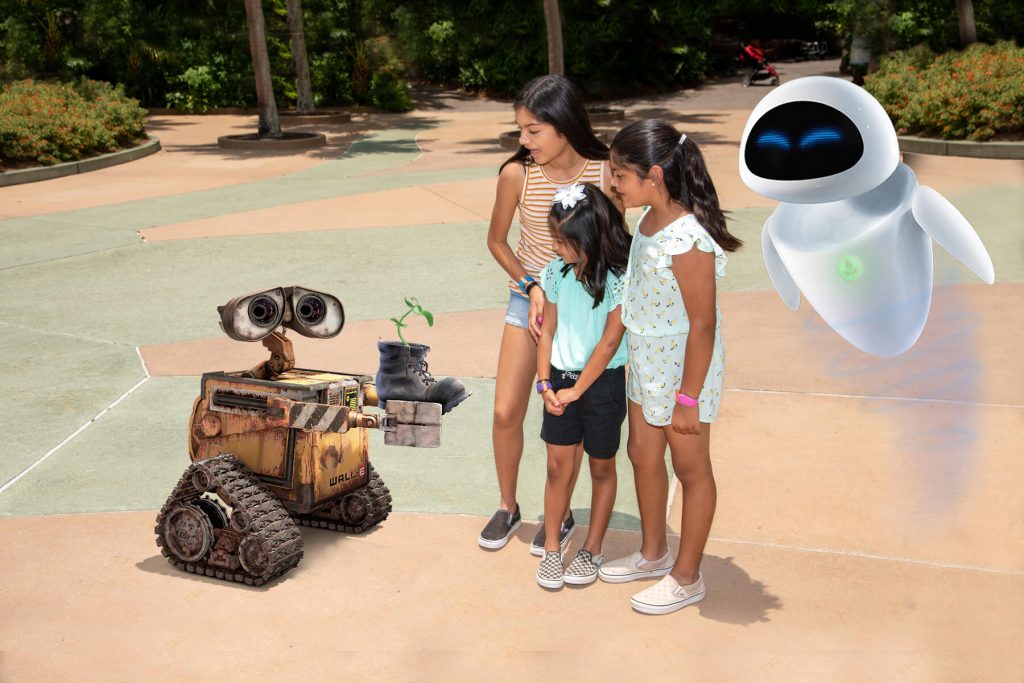 Thanks to Disney PhotoPass Lens, guests who purchase Genie+ and are in the park can add Wilderness Explorer accessories to themselves and those in their party.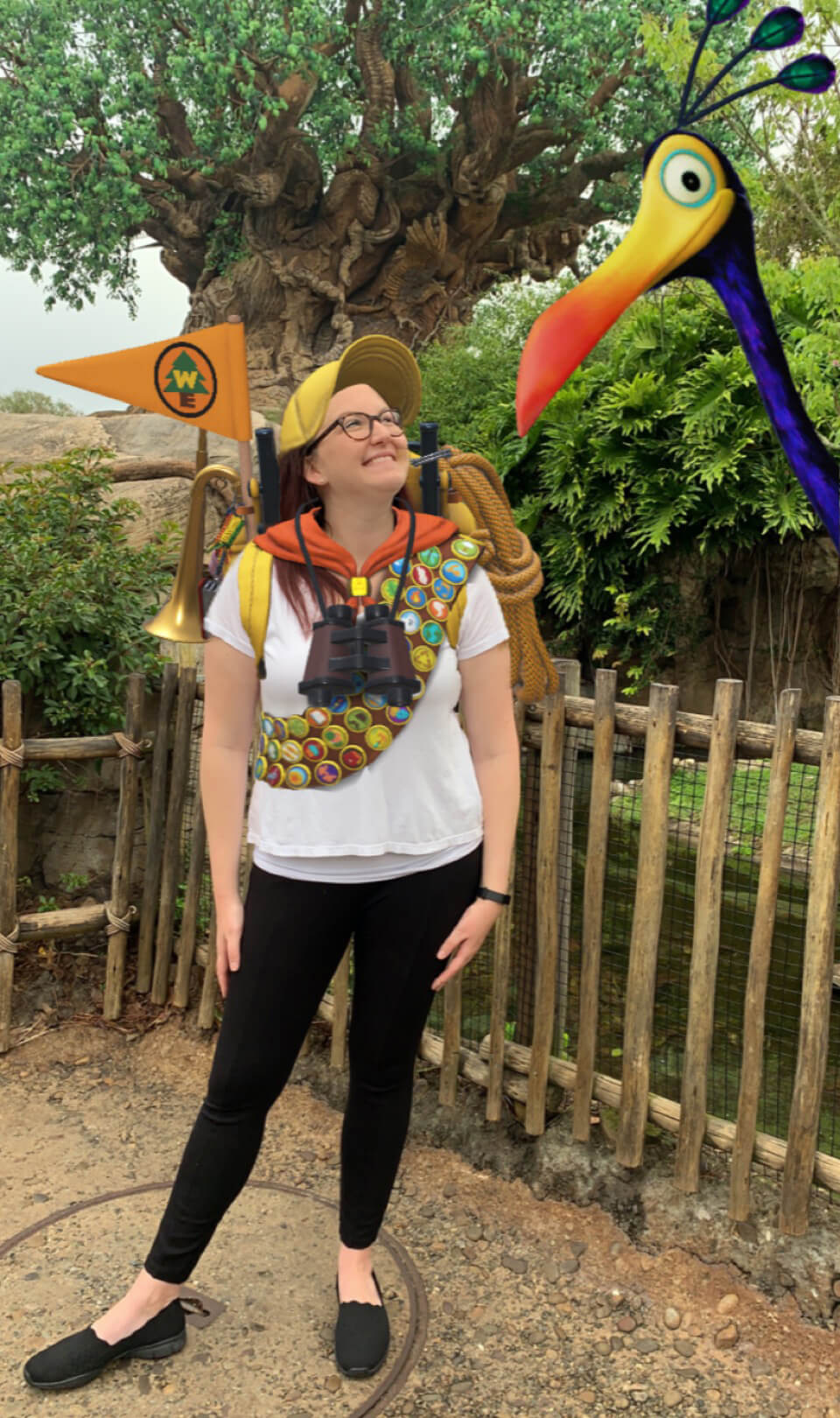 Earth Week Treats
This year's Earth Week eats include a selection of limited-time specialty cupcakes. You can find this adorable Honeybee Cupcake at Restaurantosaurus and Creature Comforts.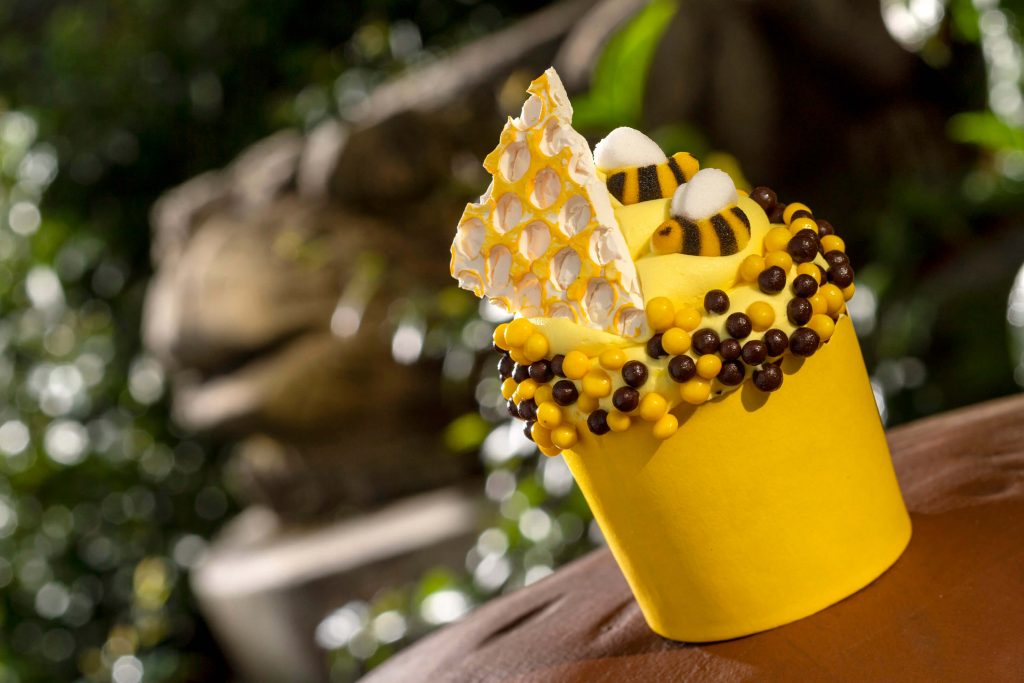 This almost too cute to eat strawberry-flavored Flamingo Cupcake can be found at Pizzafari and Flame Tree Barbecue.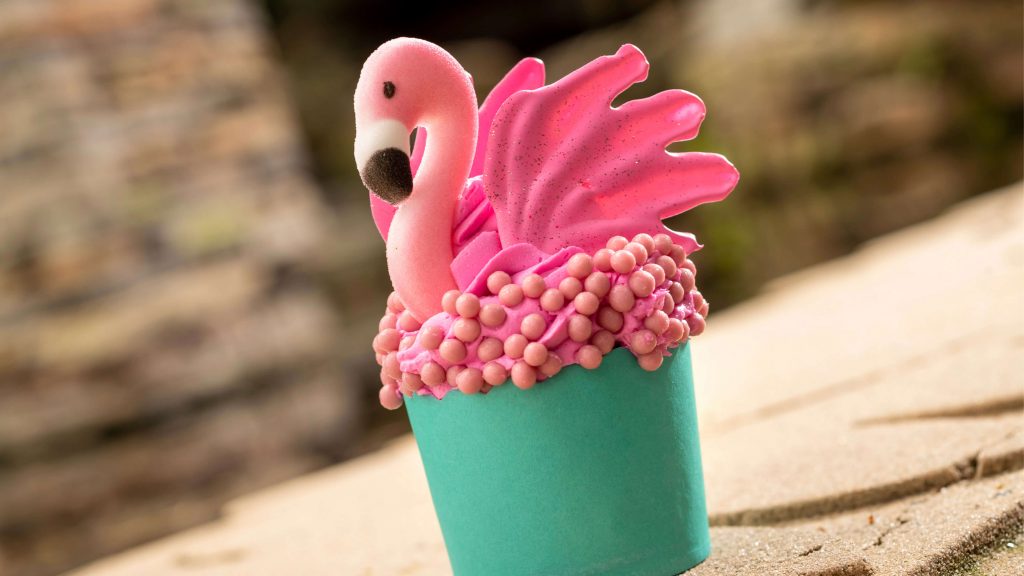 Specialty beverages include the Sea Turtle, a frozen blend of blue raspberry and lemonade, topped with a wave of cotton candy at Dino Diner and the Red Crowned Crane, a frozen Coke topped with frozen Cherry Coke and a crown of cotton candy at Isle of Java.
Earth Week Merchandise
As always shoppers can score an Earth Day 2022 limited-edition trading pin or a cuddly plush inspired by some of the species that call Disney's Animal Kingdom home. They can also check out Island Mercantile's eco-friendly water bottles, tumblers and reusable bags that promote sustainability.
---
For all the details on Earth Week at Disney's Animal Kingdom, please visit the official Disney website.
For more information on how Disney cares for animals and helps protect species in the wild, visit DisneyAnimals.com, or follow along on Disney's Animals, Science and Environment Instagram (@DrMarkAtDisney) and Facebook (@DisneyASE) pages.