Free Printable Encanto Coloring and Activity Pages
Encanto, the latest movie from Walt Disney Animation Studios, hits theaters on November 24th. According to Disney, it is the story of "an extraordinary family, the Madrigals, who live hidden in the mountains of Colombia, in a magical house, in a vibrant town, in a wondrous, charmed place called an Encanto." If your child enjoys Disney printables, they can get to know the characters and the setting with these fun Encanto coloring and activity pages.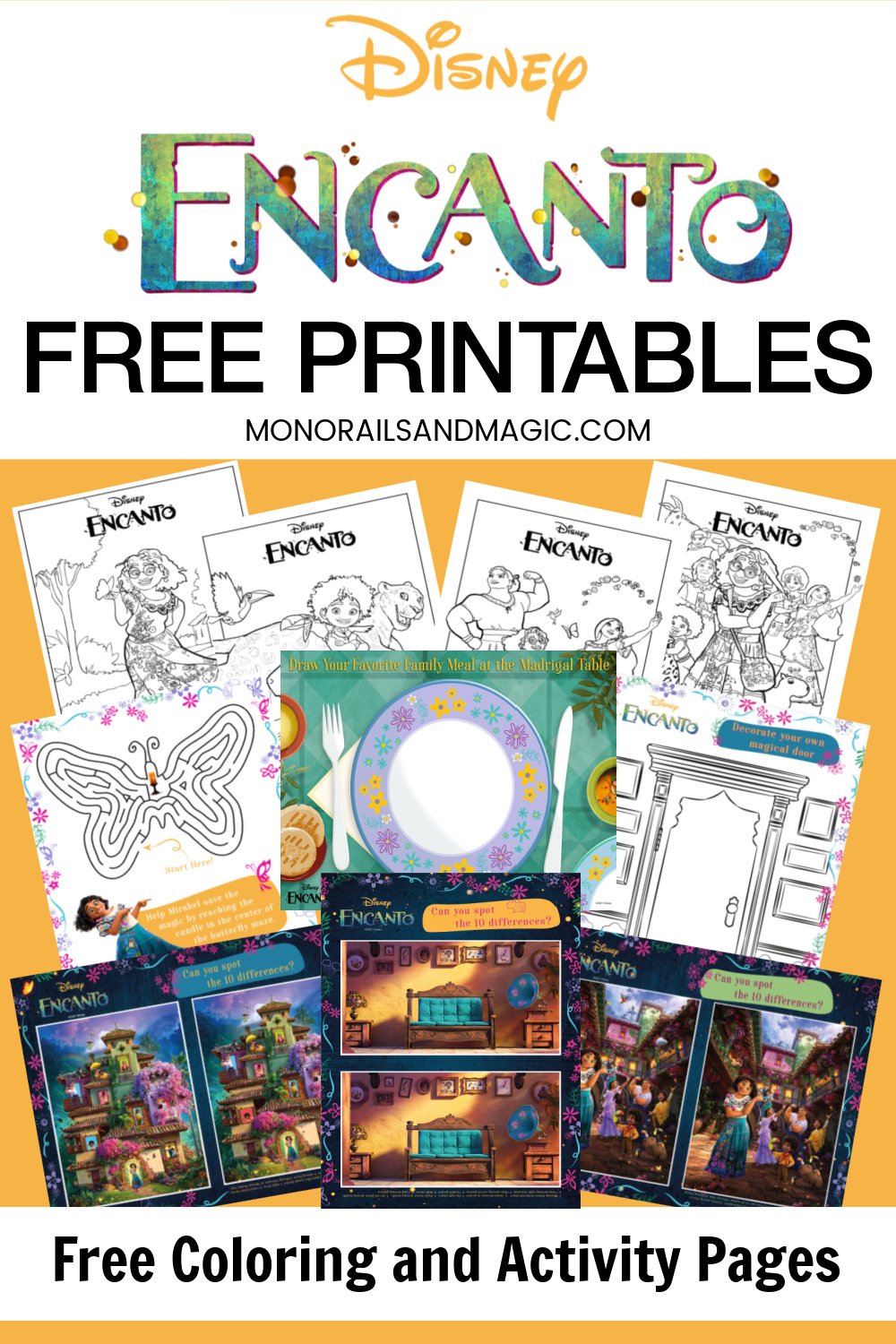 ***This post includes affiliate links. Please see my disclosure policy for more information.***
Disney's Encanto
In this new film, the magic of Encanto has blessed every child in the Madrigal family with a unique gift. Everyone except for 15-year-old Mirabel. But being ordinary may just be how she saves the day when the magic surrounding Encanto is in danger.
Encanto features the voices of Stephanie Beatriz as Mirabel and John Leguizamo as Uncle Bruno.
The voice cast also includes María Cecilia Botero as Mirabel's grandmother Alma aka Abuela; Angie Cepeda and Wilmer Valderrama as Mirabel's parents, Julieta and Agustín; and Diane Guererro and Jessica Darrow as Mirabel's sisters, Isabela and Luisa.
Also lending their voices are Carolina Gaitán and Mauro Castillo as Mirabel's aunt and uncle, Pepa and Félix; and Adassa, Rhenzy Feliz and Ravi Cabot-Conyers as Mirabel's cousins Dolores, Camilo and Antonio, respectively.
Encanto features all new songs by the amazing Lin-Manuel Miranda. You can order the Encanto soundtrack today.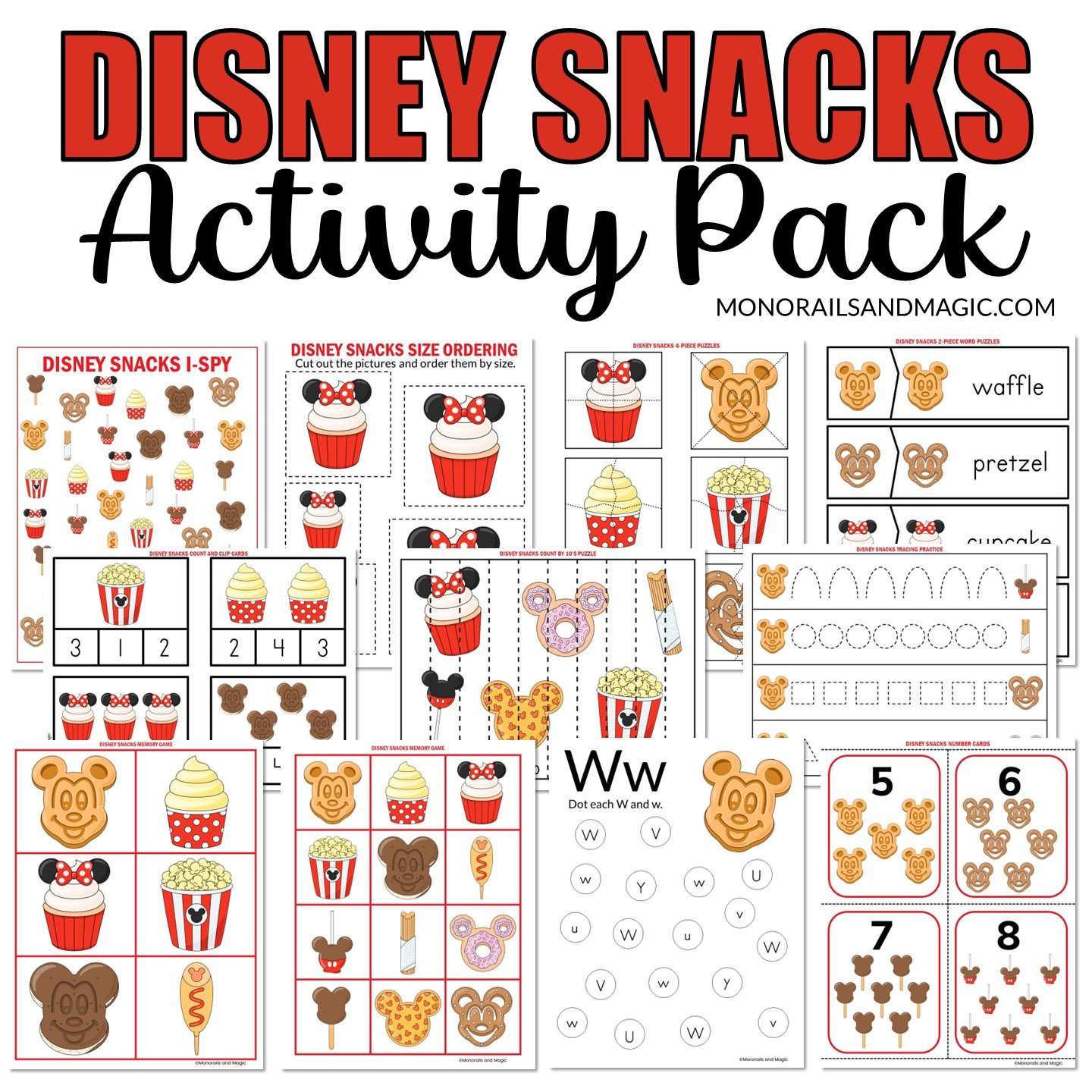 Are you looking for fun, Disney themed learning activities for your child?
Be sure to check out our Disney Snacks Activity Pack for over 40 pages of fun!
Are You Looking for More Encanto Fun?
There is more Encanto fun to be had. Take a look at what else you can find on our website.
Encanto Word Search Free Printable
Encanto Memory Game Free Printable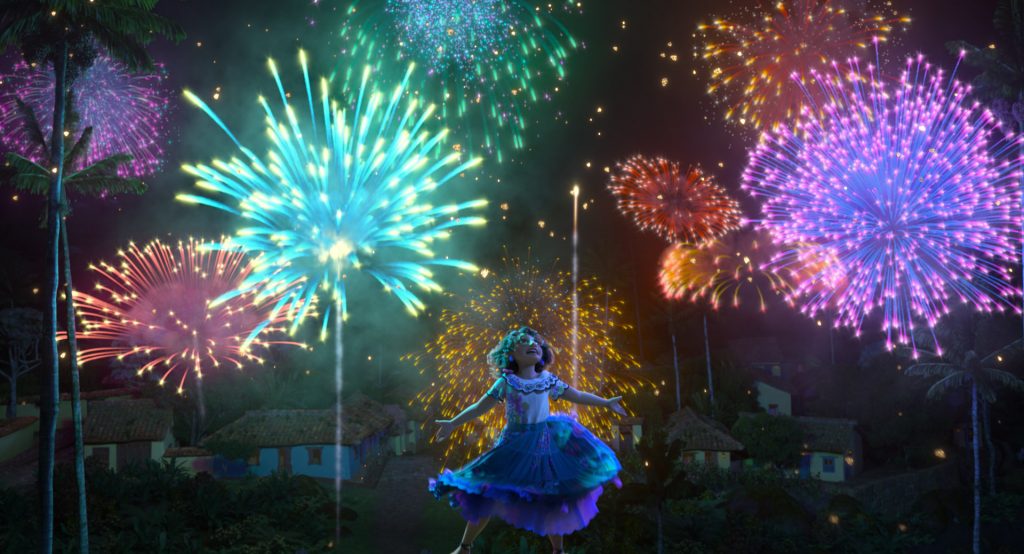 Encanto Coloring and Activity Pages
This free printable pack includes:
Four coloring pages, featuring characters from the movie
Three "spot the difference" activity pages
Two pages to decorate
A maze activity
To download this printable, simply click on the link below.
Encanto Coloring and Activity Pages
Please remember that, by downloading this printable, you are agreeing to abide by my Terms of Use. Thank you for visiting!