Welcome to this month's Blogorail Green Loop. Today we are taking you on a virtual tour of Epcot's World Showcase.
---
World Showcase in Epcot is an extremely popular part of Walt Disney World and fans often have very strong opinions about their favorite pavilion. I'm not sure if I could ever choose one favorite (after all, there are eleven), but I know that I love Epcot's United Kingdom Pavilion and you should too.

3 Reasons to Love Epcot's United Kingdom Pavilion
There are so many reasons to love Epcot's United Kingdom Pavilion that I couldn't possible list them all here. But, to help you out, I've narrowed it down to three…restaurants, shopping, and atmosphere.
1. Restaurants
The United Kingdom Pavilion offers two dining options. The Rose & Crown Pub and Dining Room is a table service restaurant that offers traditional English fare, such as bangers and mash, shepherd's pie, and Yorkshire pudding. With other more "American" options, such as steak and pork, the Rose & Crown is a safe option if your family has picky eaters, like mine does. And, if you time your dinner reservation just right, you may be able to view "IllumiNations: Reflections of Earth" from their deck!
The only quick service option in the United Kingdom Pavilion is the Yorkshire County Fish Shop. This outdoor stand offers, you guessed it, traditional British fish and chips. Also available are a few desserts, drinks, and beer.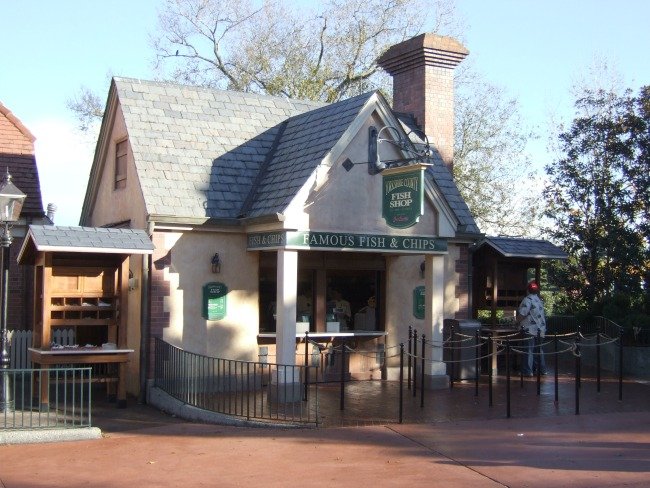 Photo courtesy of Disney Nouns
2. Shopping
Epcot's United Kingdom Pavilion has several stores that traditional and unique British merchandise. At The Crown & Crest, you can find items with a United Kingdom crest, Rose & Crown souvenirs, and more. The Toy Soldier offers fun British toys. The Sportsman's Shoppe carries sweaters and kilts, reminiscent of Scotland. Lords and Ladies carries jewelry, perfume, clothing, and accessories.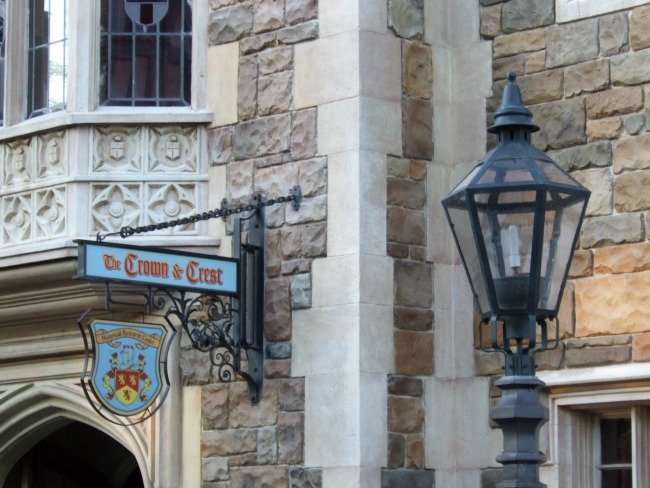 Photo courtesy of Disney Nouns
But my two favorite stores would be The Tea Caddy, where you can find all sorts of Twinings teas and tea accessories, and The Queen's Table, which offers beautiful fine china.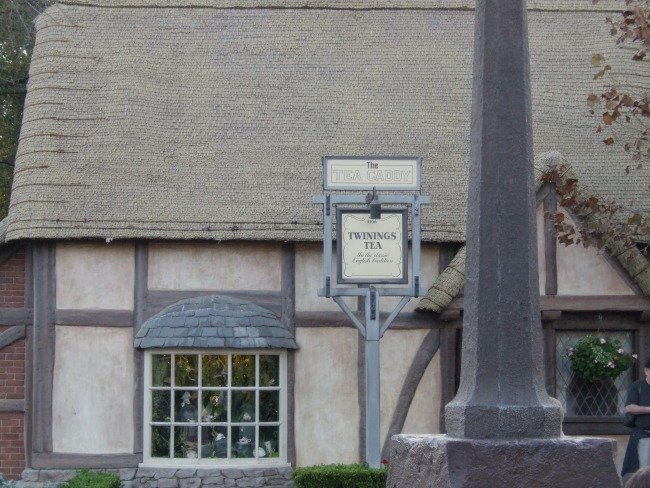 Photo courtesy of Disney Nouns
3. Atmosphere
Strolling through Epcot's United Kingdom Pavilion feels like you've been transported to jolly old England. The architecture is amazing. The gardens are gorgeous. And where else in the United States can you find red phone booths? Be sure to check out every nook and cranny, or you will miss something!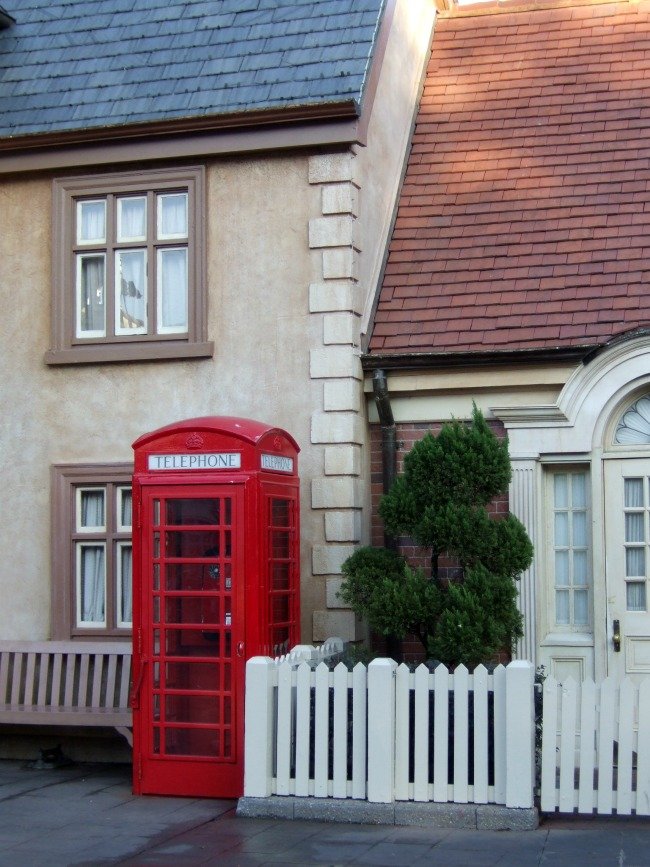 Photo courtesy of Disney Nouns
If you are lucky enough to visit during the Epcot International Flower & Garden Festival, you will see some truly beautiful gardens. My favorite is the teapots and teacups, of course, but they are all amazing.
For more info on Epcot's World Showcase,
check out the other great posts from the Blogorail!
---
Here is the map of our Magical Blogorail Green | Tour of Epcot's World Showcase Loop: