Fun Gifts for Kids Who Love The Incredibles
Disney/Pixar's The Incredibles 2 is the much anticipated sequel to the 2004 classic. Fans young and old have been waiting anxiously to find out what happens next with the Parr family. Many kids have grown up watching the original and have grown to love the movie and the characters. If your child is one of them, then these fun gifts for kids who love The Incredibles is a great place to get some ideas!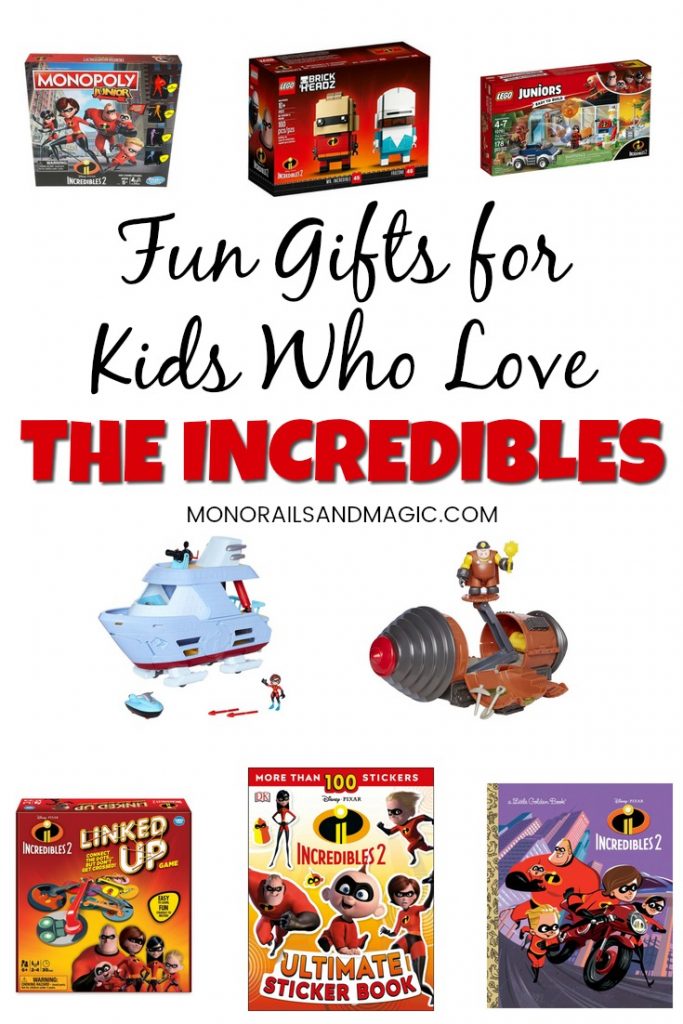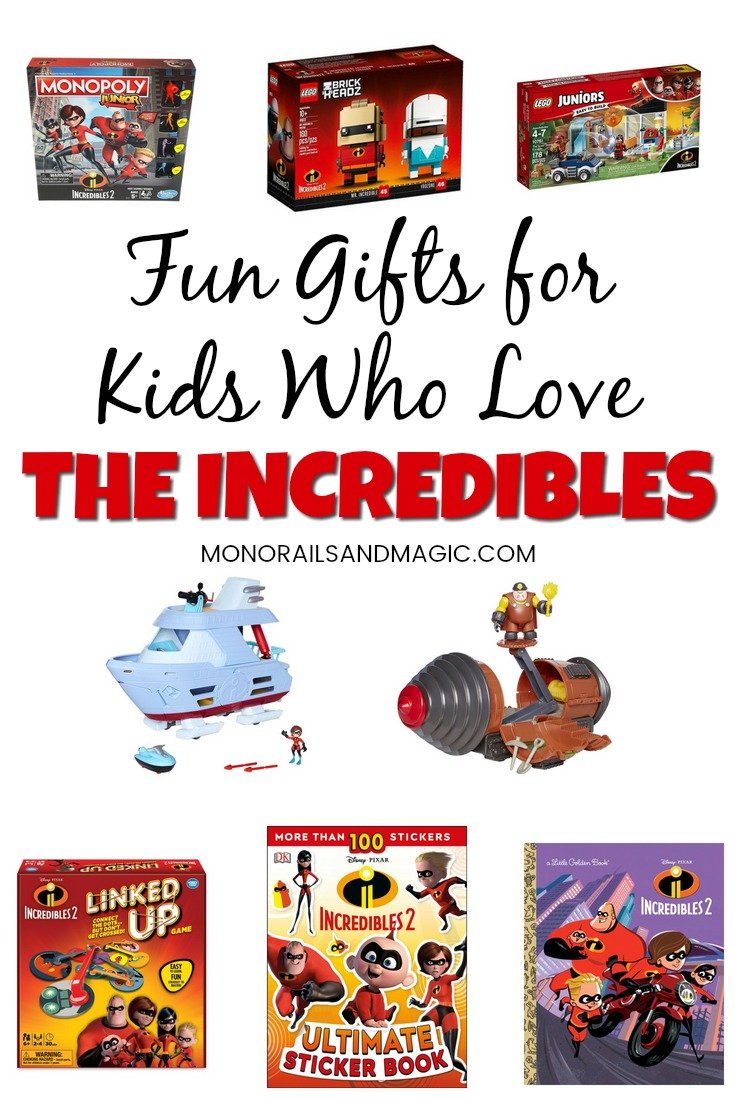 ***This post contains affiliate links. Please see my disclosure policy for more information.***
Gifts for Kids Who Love of The Incredibles
Nowadays, there is so much merchandise related to movies. Everything you can think of, from toys to books. If you need a gift for a child who loves The Incredibles, you will likely find a good option here.
Board Games
Who doesn't love a good board game? They are a great way for kids to play with their friends or families to play together.
Hasbro Monopoly Junior Game: Disney/Pixar Incredibles 2 Edition
Wonder Forge the Incredible 2 Linked up Game Board
Wonder Forge the Incredibles 2 Matching Board Game
Wonder Forge Disney/Pixar the Incredibles Save the Day
---
Toys
Even though The Incredibles 2 is a fairly recent movie, there are already lots of toys featuring the characters.
The Incredibles 2 Tunneler Vehicle Play Set with Junior Super Underminer Figure
The Incredibles 2 Hydroliner (Ship) Action Playset
The Incredibles 2 Incredibile Car & Mr. Incredible Action Figure
The Incredibles 2 Jumping Incredibile Vehichle with Jumping Feature and More
---
LEGO Sets
Let's not forget about LEGO sets. There are a few for young fans to build.
LEGO Juniors Underminer Bank Heist 10760 Building Kit (149 Piece)
LEGO Juniors the Great Home Escape 10761 Building Kit (178 Piece)
LEGO Juniors Elastigirl's Rooftop Pursuit 10759 Building Kit (95 Piece)
LEGO BrickHeadz Mr. Incredible & Frozone Building Kit 41613
---
Books
Finally, check out some of the books related to the movie. I've highlighted just a few below. Books always make a great gift!
Disney Pixar: The Incredibles 2: The Official Guide
Ultimate Sticker Book: Disney Pixar: The Incredibles 2
Disney PIXAR Incredibles 2 Look & Find Book for Kids
DISNEY THE INCREDIBLES 2 MY BUSY BOOKS
Incredibles 2 Little Golden Book (Disney/Pixar Incredibles 2)
The Incredible Dash (The Incredibles Step into Reading, Step 3)
Incredibles 2 Movie Storybook (Disney/Pixar The Incredibles 2)
Disney·PIXAR The Incredibles 2: Heroes at Home
---
What gift would your The Incredibles fan like the most? Let us know in the comments!
You might also like: