3 Reasons You Will Love Disney's Aladdin
I was fortunate to have the opportunity to attend an advanced screening of Disney's Aladdin. Like most Disney fans, I wasn't sure what to expect.
The original animated version is in my personal top ten and the soundtrack features some of my favorite movie music ever. Plus, there is the fact that the original starred Robin Williams as the Genie. How in the world would would Disney ever be able to match his performance?
I loved it the movie! I honestly loved it. And I think you will too.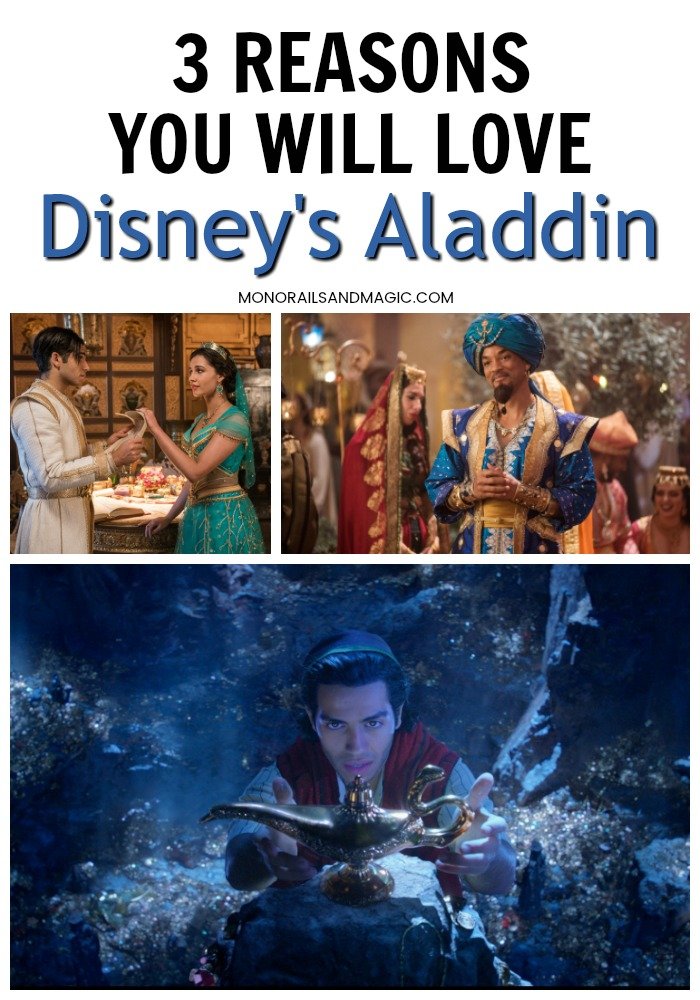 ***I was invited as a member of the media to a free advanced screening of this movie in exchange for a review. All opinions are my own.***
Why You Will Love Disney's Aladdin
I am a die-hard Disney movie fan who sat down to watch this movie a little hesitant, but with an open mind. These live action adaptations are never an exact copy of the the animated films. And they shouldn't be.
Having real people, sets, and costumes opens up the story to a a whole new world of possibilities. (Do you see what I did there?)  With the help of some CGI, of course. Here's what I thought about it…
The costumes are breathtaking
Whenever Disney produces live action versions of their animated films, they have the opportunity to really showcase things in a way that they can't in animation. One of these things is costuming. They really help to immerse you in the movie.
If you are someone who notices little details, like the costumes that characters wear, you will love this movie. Everything is absolutely breathtaking I want to run out and buy every piece of jewelry that Jasmine wears in this film.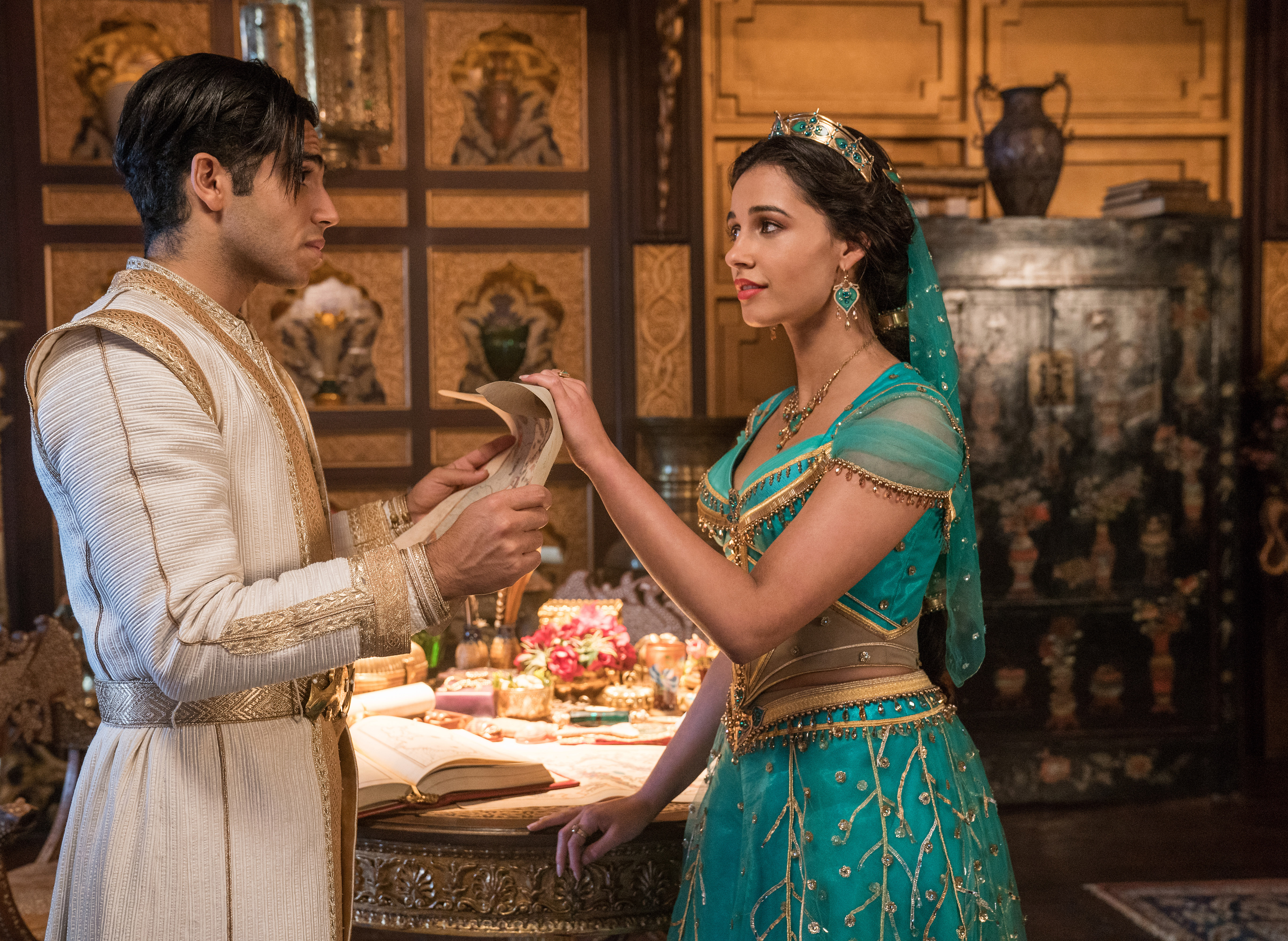 Photo courtesy of Walt Disney Studios
The music in Disney's Aladdin is amazing and true to the original
Since the original Aladdin is one of my favorite movie soundtracks, I was worried that I would be disappointed in this adaptation. I wasn't in the least bit disappointed!
Will Smith's amazing rendition of "Arabian Nights" at the beginning of the movie is a pleasant surprise and "A Whole New World," which is in my top five favorite Disney songs of all time, was beautiful. Jasmine even gets a brand new, uplifting song for the movie.
Will Smith makes the character of the Genie his own
Like many fans of the original movie, I was very worried about how the Genie would be portrayed this time around. After all, how do you possibly compete with the performance Robin Williams gave? For most people, he is the Genie.
Will Smith was the perfect choice for the role! A few of the original jokes are included, but for the most part, he makes the Genie his own. I never once felt like he was trying to be Robin Williams. The humor was 100% Will Smith.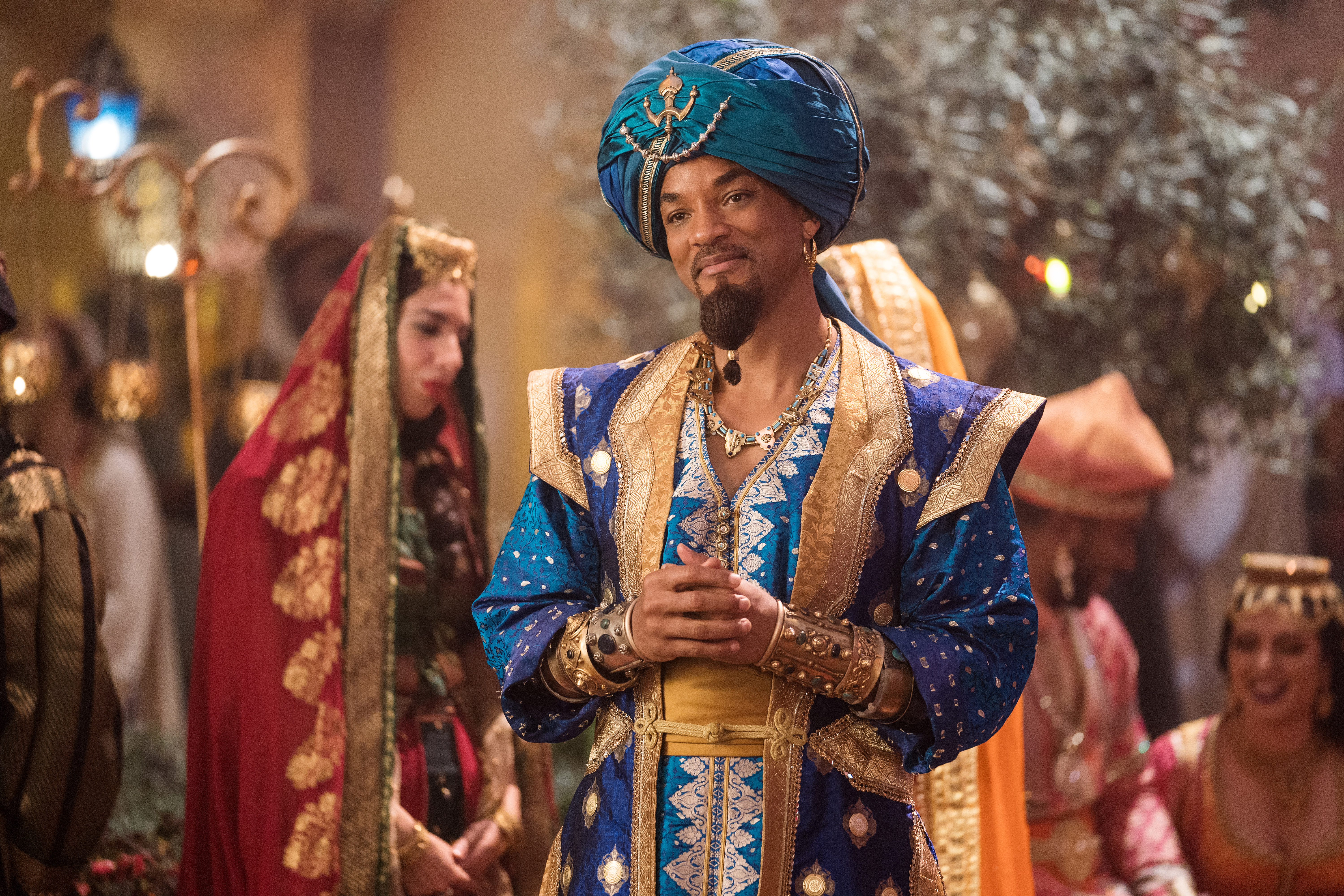 Photo courtesy of Walt Disney Studios
All in all, I highly recommend Disney's Aladdin. Just remember that this is not an exact copy of the original and that Will Smith is not Robin Williams. If you keep both of those things in mind, I think you will love it!
Head on over to the official Facebook page for all of the latest on Disney's Aladdin!