Aladdin Memory Game Free Printable
Disney's live action Aladdin movie is a wonderful adaptation of the original. But, like many fans, I will always prefer the animated version. After all, this movie is how we were introduced to these wonderful characters. If your child likes the original and enjoys playing Disney printable games, then go ahead a grab a copy of this Aladdin memory game for you to play together.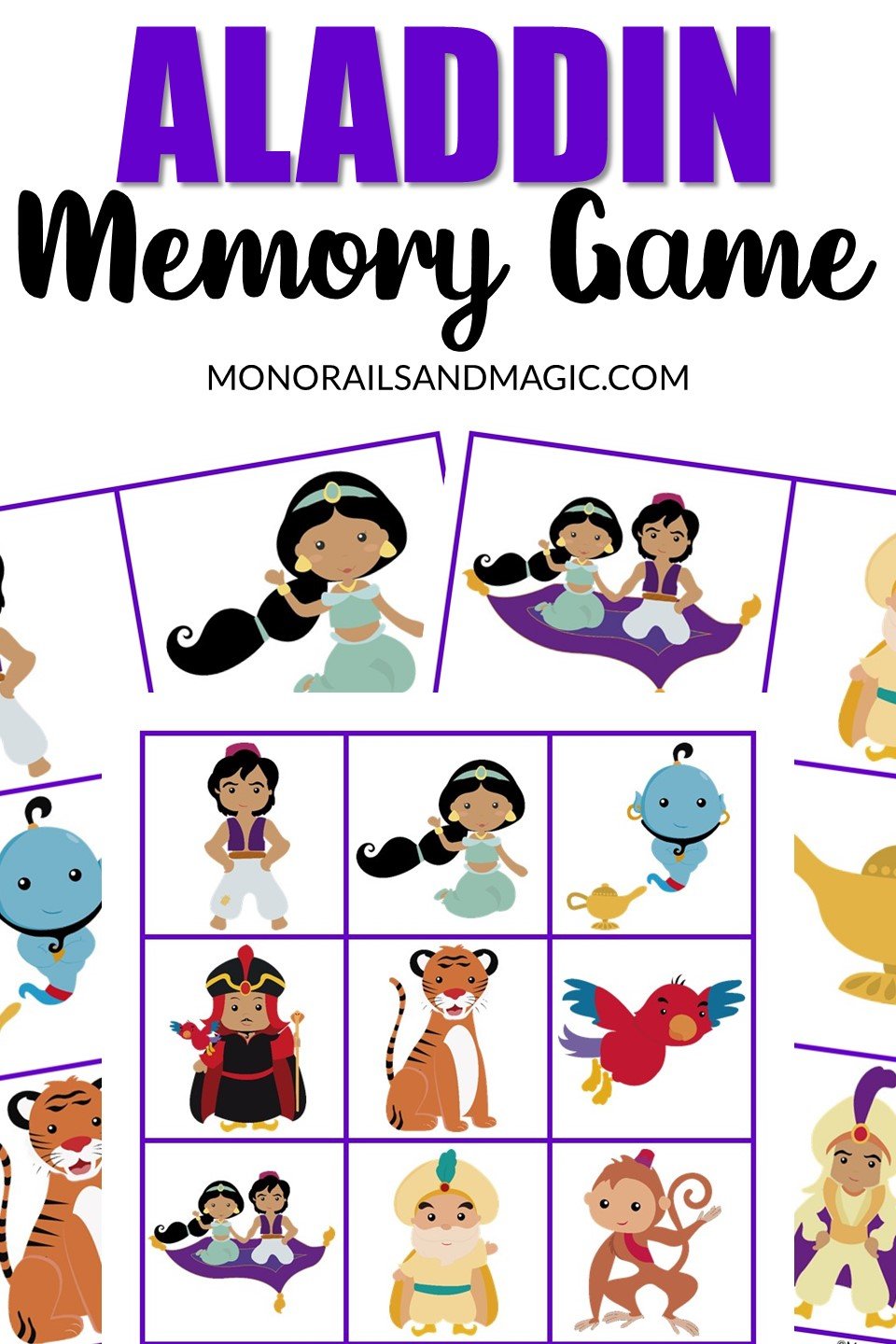 ***This post includes Amazon affiliate links. Please see my disclosure policy for more information. ***
Aladdin Memory Game
This matching game is a great way for Disney fans to practice visual discrimination, concentration, attention to detail, and taking turns, all while enjoying a favorite movie.
What Is Included
This printable memory game includes 12 different images related to Aladdin. There are two different size pieces included with this printable. You decide which size is best for your child to work with.
All 12 images on one page (smaller game pieces)
The 12 images on two pages, with six images to a page (larger game pieces)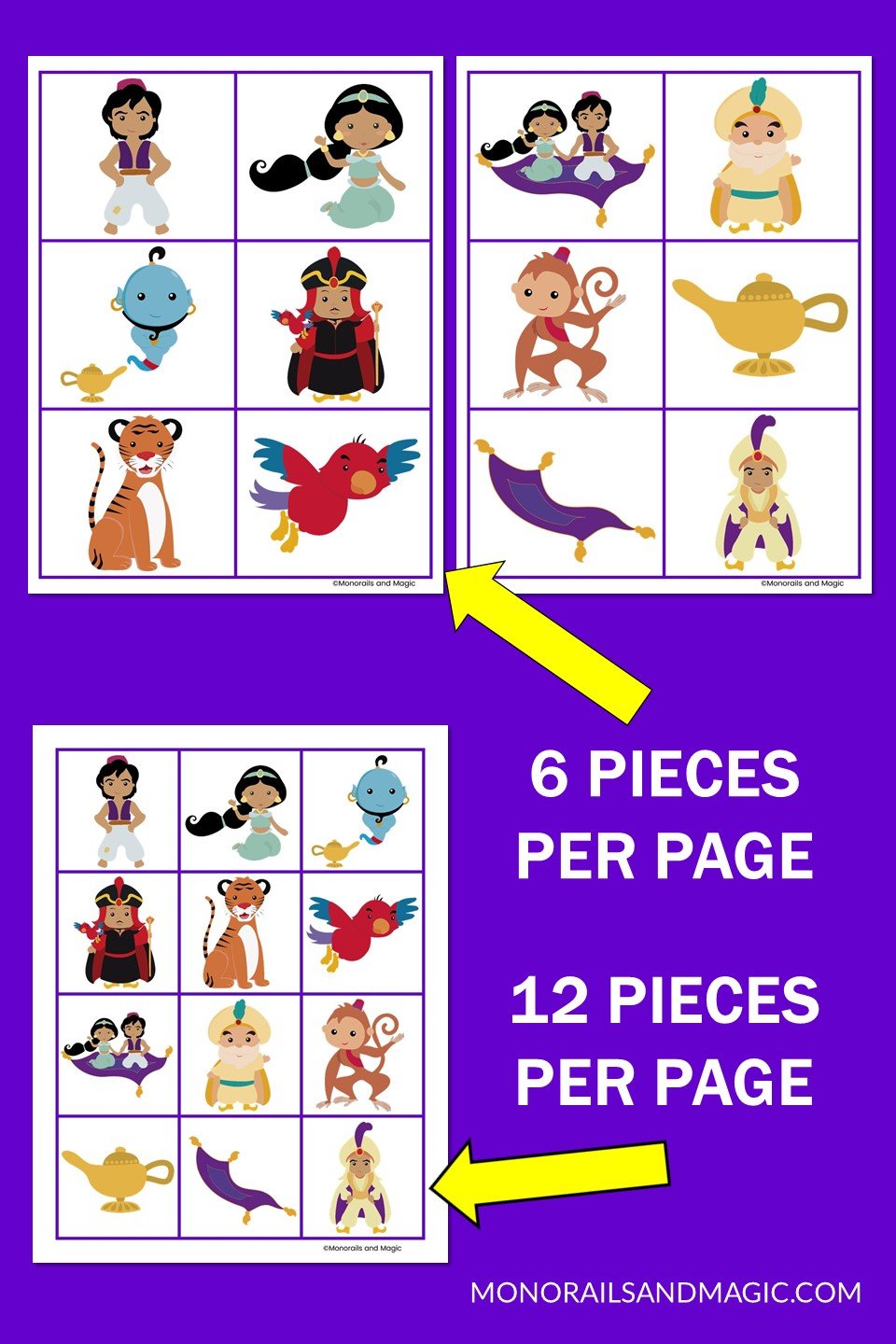 What You Will Need
If you have a computer with a printer, you can create this game for your child today. Here are some things you will need and a few additional suggestions.
If you would like to make the game pieces a little sturdier, you could use card stock paper
Scissors
If you would like to cut the pieces out faster, you could use a small paper cutter
With white paper, it can sometimes be easy to see through from the back. To make the game pieces impossible to see through, you could glue them to construction paper after you cut them out or print them out on scrapbook paper (the kind that is white on one side)
If you would like to make them really sturdy so they will last longer, you could laminate them using laminating pouches and a laminator
Are You Looking for More Aladdin Fun?
There is more Aladdin themed fun to be had. Check out what else you can find on our website!
Aladdin Word Search Free Printable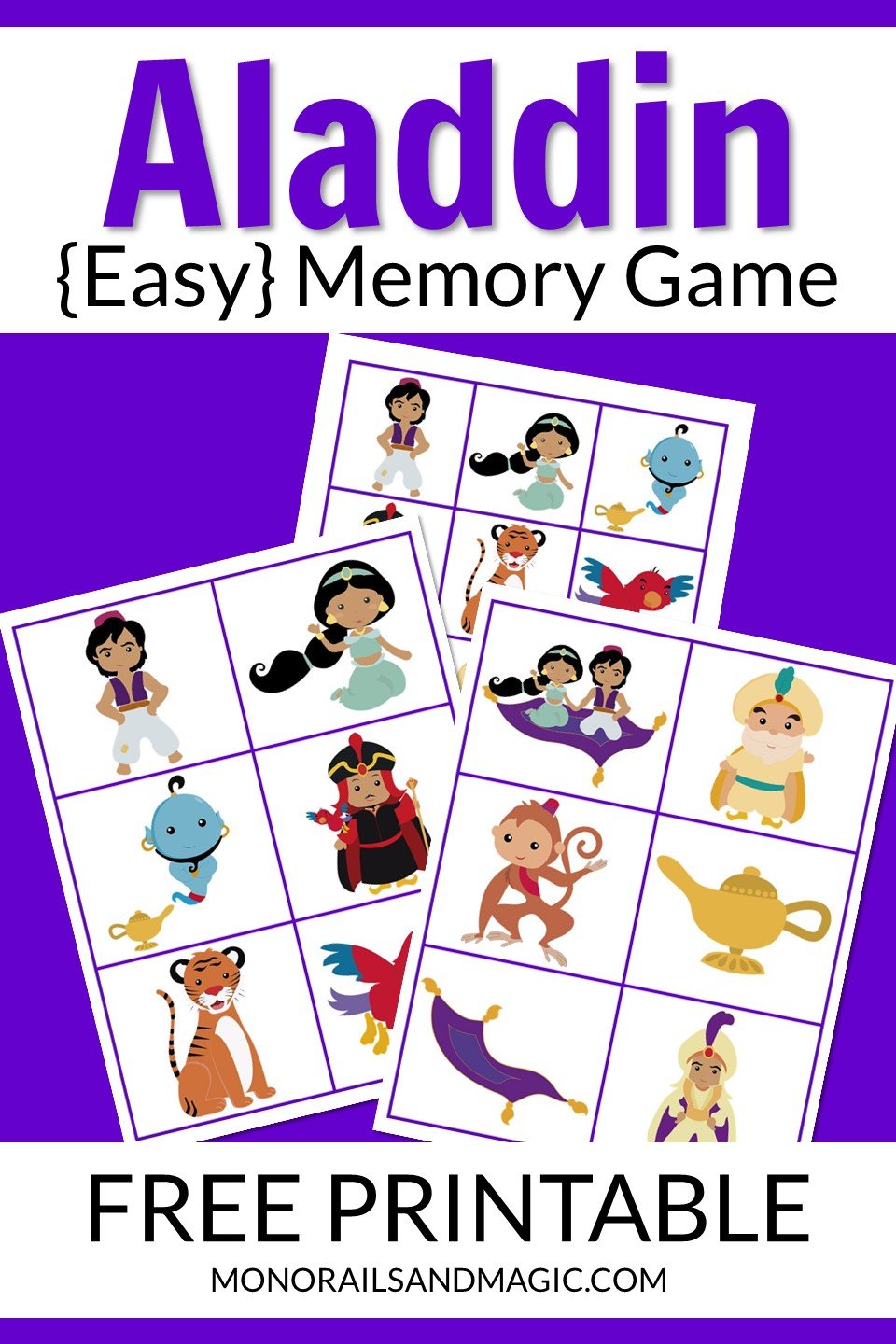 How to Play the Aladdin Memory Game
Print out two copies of the game pieces you want to use. You could use just the smaller pieces, just the larger pieces, or you could match large to small.
Mix up the pieces and lay them face down on a flat surface. It helps to arrange them in a grid.
Take turns flipping over two pieces.
If the pieces match, you get to keep them.
Keep playing until all the matches have been made.
How Many Players Can Play the Aladdin Memory Game?
This is entirely up to you. Generally, 2-4 players would be just right. But there is no reason why a child couldn't play alone to try to find all of the matches.
How Can You Modify the Game for Younger Children?
You can use fewer game pieces or you can even arrange all of the pieces face up to make it easier to find the matches.
Use the Pieces for Sorting Games
This printable was designed to be a traditional memory matching game for children. There are a few different ways that your child could sort the pieces if you print out both sizes.
They could sort the pieces by big and little (large and small). All of the pictures are shown in both sizes.
They could sort by the different characters from the movie.
---
To download this printable, simply click on the link below.
Please remember that, by downloading this printable, you are agreeing to abide by my Terms of Use. Thank you for visiting!