Donald Duck Game and Free Printable
June 9th is Donald Duck's birthday! In honor of this Disney icon's special day, I have created a very simple game for you and your child that you can have ready to play in five-minutes. I've even included a free printable! This Donald Duck game is ideal for younger children, but the older ones will enjoy it too.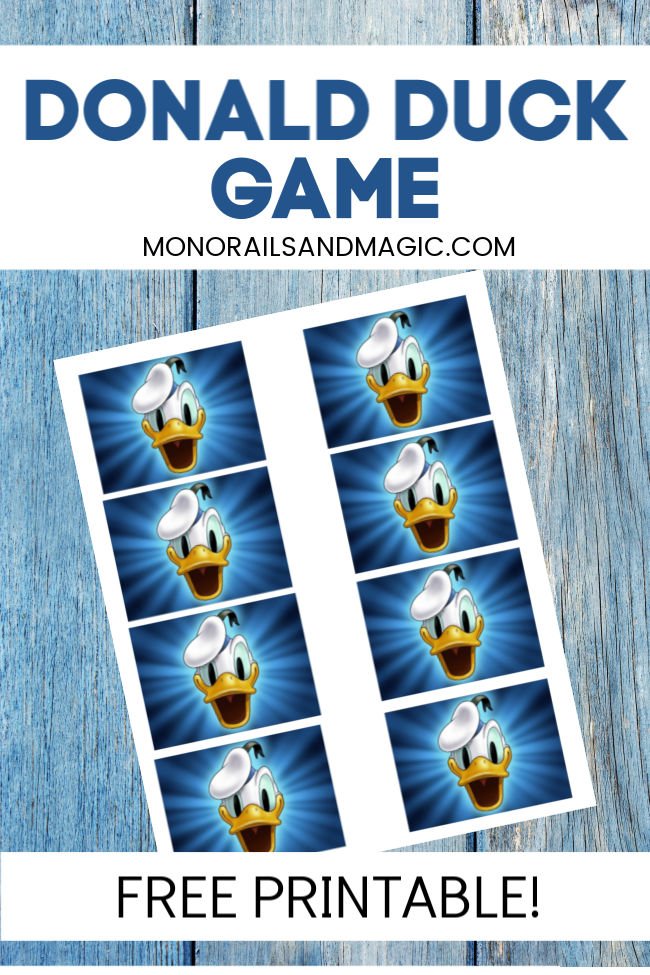 ***This post includes Amazon affiliate links. Please see my disclosure policy for more information. ***
Donald Duck Game
This is a very easy game called "Where's Donald?" The instructions for preparing the game and playing it are super simple. It would be a fun way for Donald fans to pass the time.
What You Will Need
Printer Paper and a Printer (Cardstock paper would work best, so that you can't see the images through the back.)
Laminating Pouches (Laminating is optional, but it does make the pieces last longer)
Scissors
How to Play
Print out the sheet of Donalds (or several sheets).
Hide the Donalds around the house (you may want to use a little tape and get creative).
Have your children search the house to find the Donald Ducks!
---
More Donald Duck Fun
These resources would be a great addition to the Donald Duck game!
Picture Books Featuring Donald Duck
Donald Duck: Timeless Tales Volume 1 by Romano Scarpa
Gone Fishing! by Sherri Stoner
Mickey Mouse Clubhouse (Mickey and Donald Have a Farm) by Disney Book Group
Donald Duck Inspired Recipes and Crafts
These Donald Duck Tsum Tsum cupcakes from Bakingdom would be so much fun for kids to help make.
You can even dress up like the duck himself with this Donald Duck costume tutorial from No Guilt Life.
---
To download this printable, simply click on the link below.
***Please remember that, by downloading this printable, you are agreeing to abide by my Terms of Use. Thank you for visiting!
Image for this printable from Foter / Public Domain Mark 1.0