How to Mobile Order at Walt Disney World
Mobile ordering is a recent and helpful addition to the My Disney Experience app. With this option, you can pre-order your meals, beverages, and snack items at participating Walt Disney World dining locations. Don't worry if that sounds difficult. You can mobile order at Walt Disney World in a few easy steps!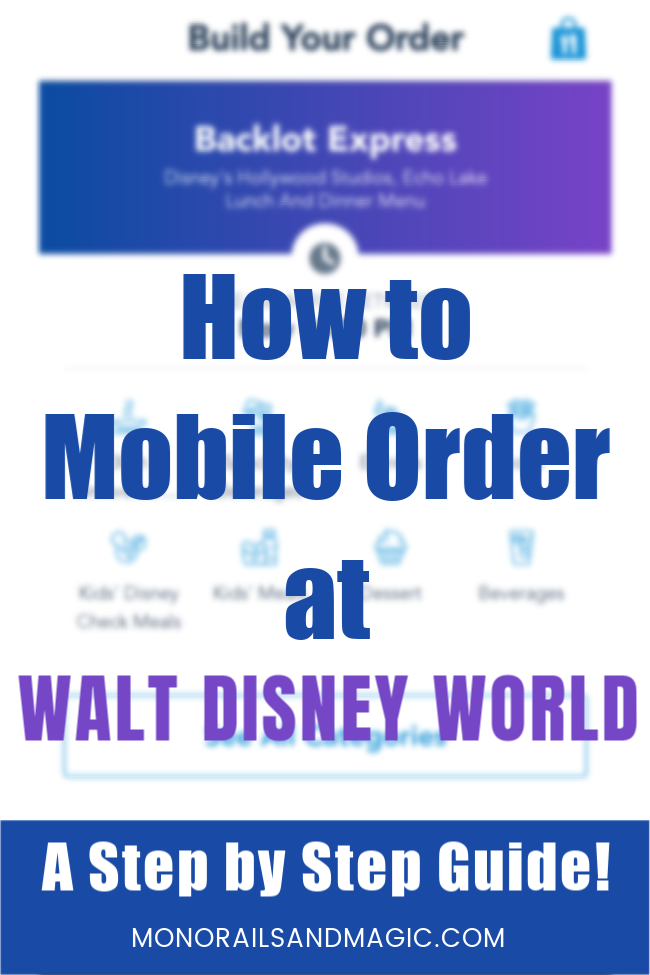 How to Mobile Order at Walt Disney World
If you have ever hated waiting in long lines at quick service locations to order your food, mobile ordering is here to save the day!
Disney is constantly adding to the list of available locations to make the guest experience even better. They will also sometimes remove an option when the dining location is being refurbished. The Liberty Inn in Epcot was an option until just recently. I hope it will be re-added once the refurbishment is complete.
Currently mobile ordering is available at the following locations at Walt Disney World:
Magic Kingdom
Aloha Aisle
Casey's Corner
Columbia Harbour House
Cosmic Ray's Starlight Cafe
The Lunching Pad
Pecos Bill Tall Tale Inn and Cafe
Pinocchio Village Haus
Epcot
Regal Eagle Smokehouse
Sunshine Seasons
Hollywood Studios
ABC Commissary
Backlot Express
Catalina Eddie's
Docking Bay 7 – Food and Cargo
Fairfax Fare
Milk Stand
PizzeRizzo
Ronto Roasters
Rosie's All-American Cafe
Woody's Lunch Box
Animal Kingdom
Flame Tree Barbecue
Harambe Market
Pizzafari
Restaurantosaurus
Satu'li Canteen
Disney Springs
Disney Resorts
World Premier Food Court (Disney's All-Star Movies Resort)
Intermission Food Court (Disney's All-Star Music Resort)
End Zone Food Court (Disney's All-Star Sports Resort)
The Mara (Disney's Animal Kingdom Lodge)
Landscape of Flavors (Disney's Art of Animation Resort)
Centertown Market (Disney's Caribbean Beach Resort)
Spyglass Grill (Disney's Caribbean Beach Resort)
Contempo Cafe (Disney's Contemporary Resort)
Gasparilla Island Grill (Disney's Grand Floridian Resort)
Capt. Cook's (Disney's Polynesian Village Resort)
Everything Pop Shopping & Dining (Disney's Pop Century Resort)
Sassagoula Floatworks and Food Factory (Disney's Port Orleans Resort – French Quarter)
Riverside Mill Food Court (Disney's Port Orleans Resort – Riverside)
The Artist's Palette (Disney's Saratoga Springs)
Roaring Fork (Disney's Wilderness Lodge)
***To double check, be sure to visit the Disney Parks website for the current list.***
---
Open the My Disney Experience App
Are you ready to learn how to mobile order? The first thing you need to do is to make sure you have the My Disney Experience app installed on your mobile device. You will need this to place your order.
You will also have to sign in again in order to place an order, so be prepared to do that. You should also turn on notifications for the app, if you haven't done so already.
---
Choose Your Mobile Order Location
There are two ways to get to a mobile ordering location on the app. You can click the + symbol that is at the bottom in the center and it will bring up this menu. Click on "Order Food" and you will be given a list of dining locations to choose from.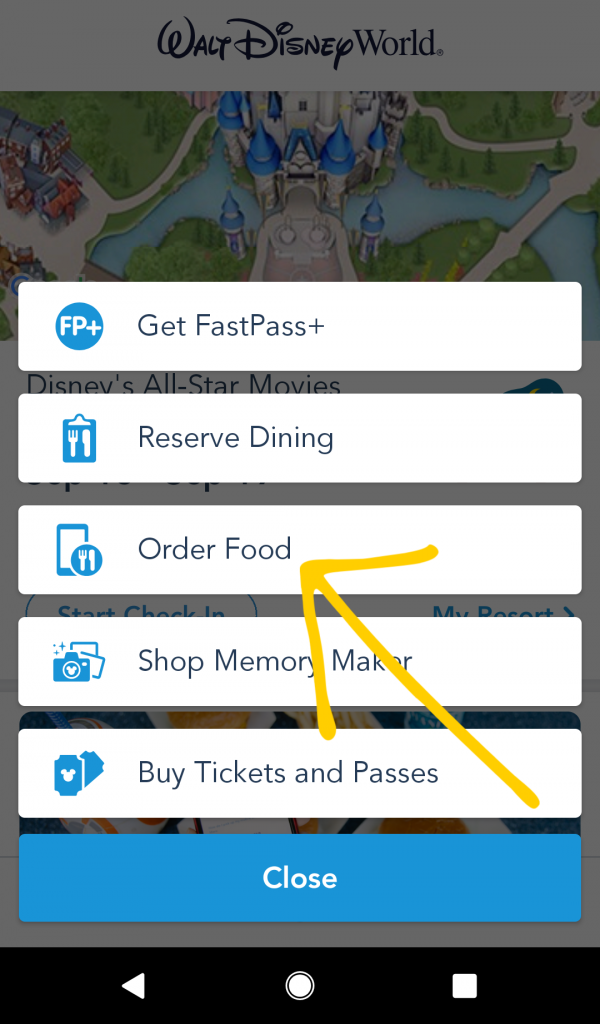 Or you can bring up the dining location you are interested in from the map. If mobile ordering is available, you will see "Order Food." You need to click this to begin.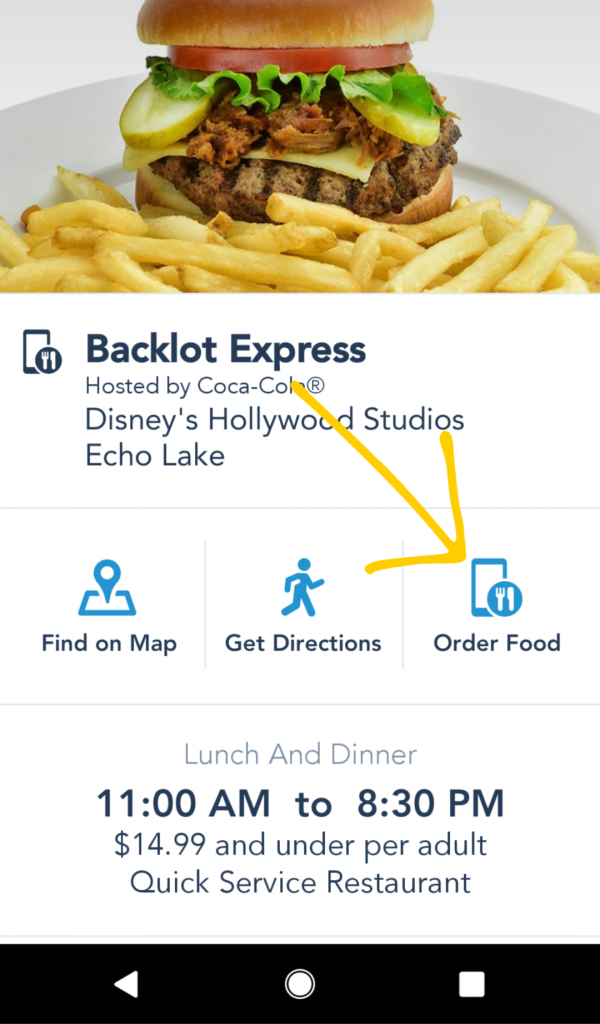 ---
***Important Change: As of July 2020, mobile ordering is strongly encouraged. To avoid congestion, you now need to choose a window of time for picking up your food.***
Click on Order Food to Go to the Menu
Once you click "Order Food," the current menu will come up for that restaurant. Please note that you can only order from the current menu. For example, if you want to pre-order lunch you need to do it during that location's lunch hours. If they are currently serving breakfast, you can only pre-order breakfast.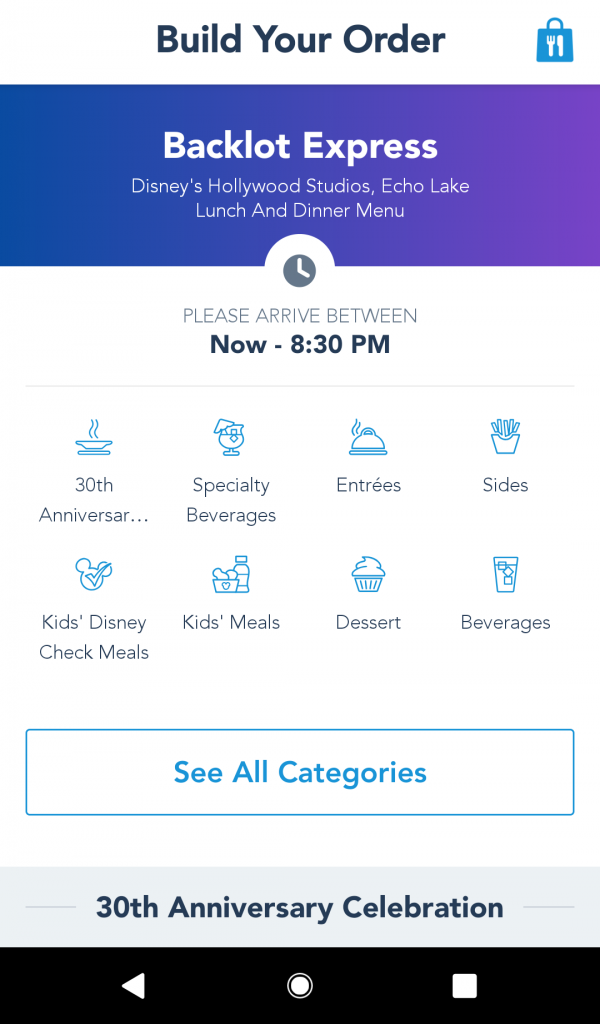 ---
Scroll Down to Browse Menu Options
Scroll through the menu to see all of your options. Not all menu items are necessarily available for mobile ordering! This really varies from location to location.
You can click on each item to get a photo and detailed description of what is included before you make your decision.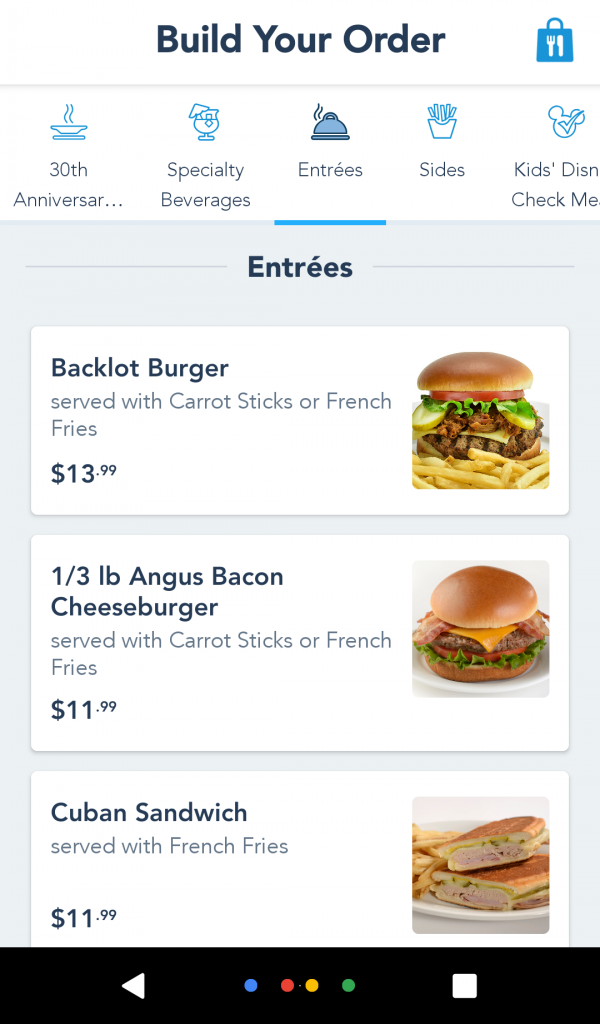 ---
Choose Your Items
Once you find something you want to order, adjust the quantity as needed and click "+Add."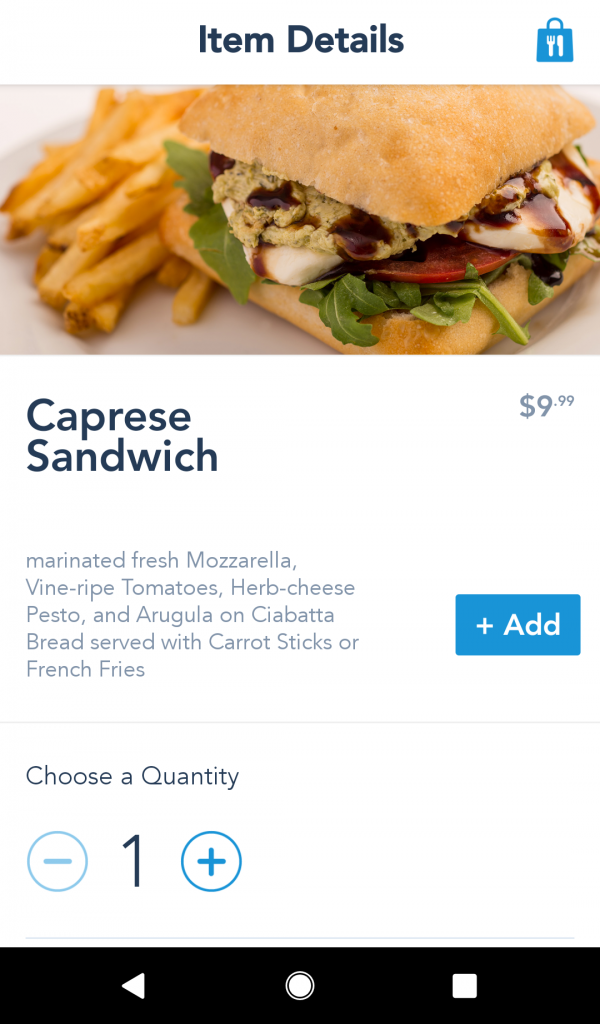 ---
Choose Options
At the bottom of your item, there may be options to choose from. Sides often have choices. There may even be an item or two they are trying to up-sell, but don't worry, "No Thanks" is automatically chosen.
At the moment, there is no way to customize your location in any other manner. So, if you want to order your burger without something or swap out a side that is not listed, for example, you need to do that at the restaurant.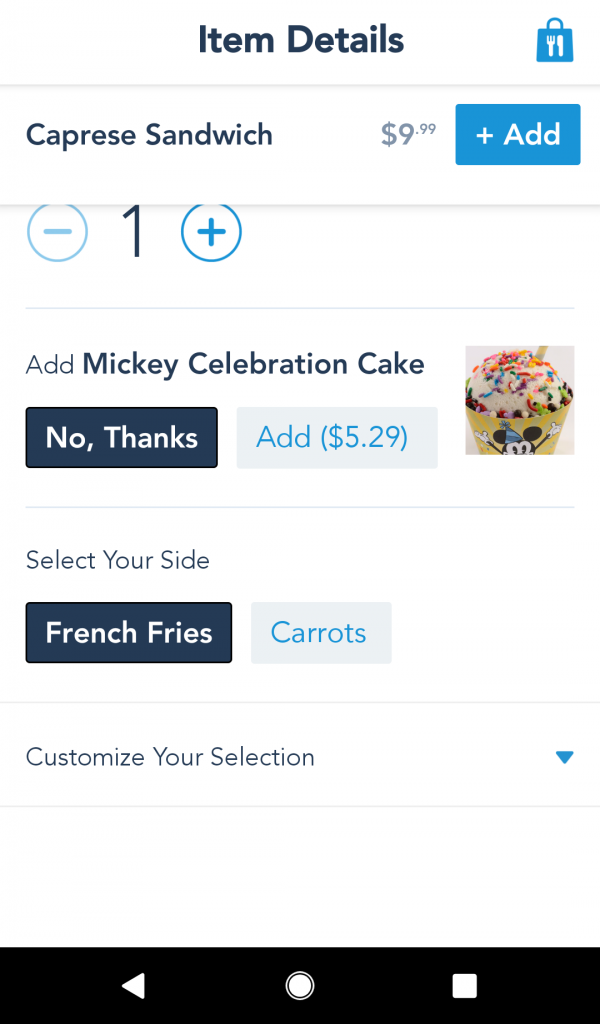 ---
Choose Your Beverages
Ordering fountain beverages is easy. If the location has beverage dispensers that you can access, you will just choose a quantity. Otherwise, you will be give options to choose from.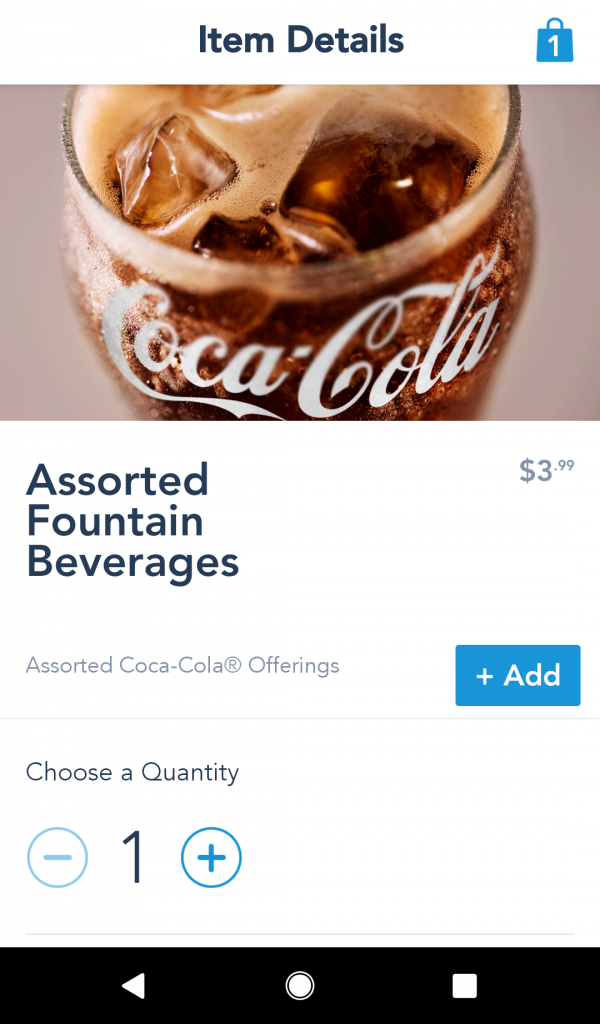 ---
Click on View My Order
Along the way, you can click on "View My Order" at any time to see what is in your order so far.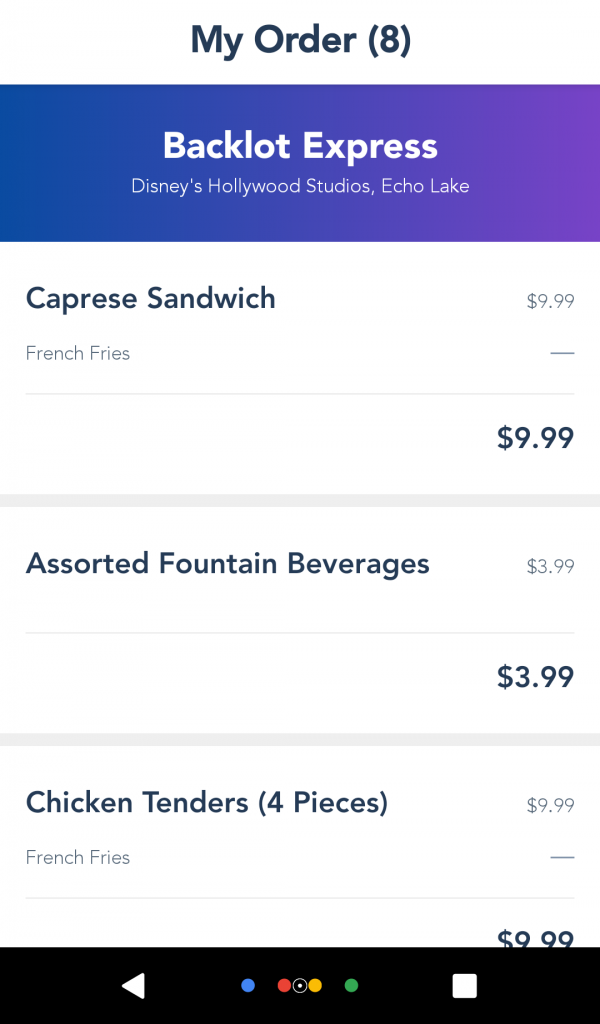 ---
Review or Modify Your Order
From here, you can modify your order if you aren't finished or you can "Review Order Summary" to see all of your items with the final total.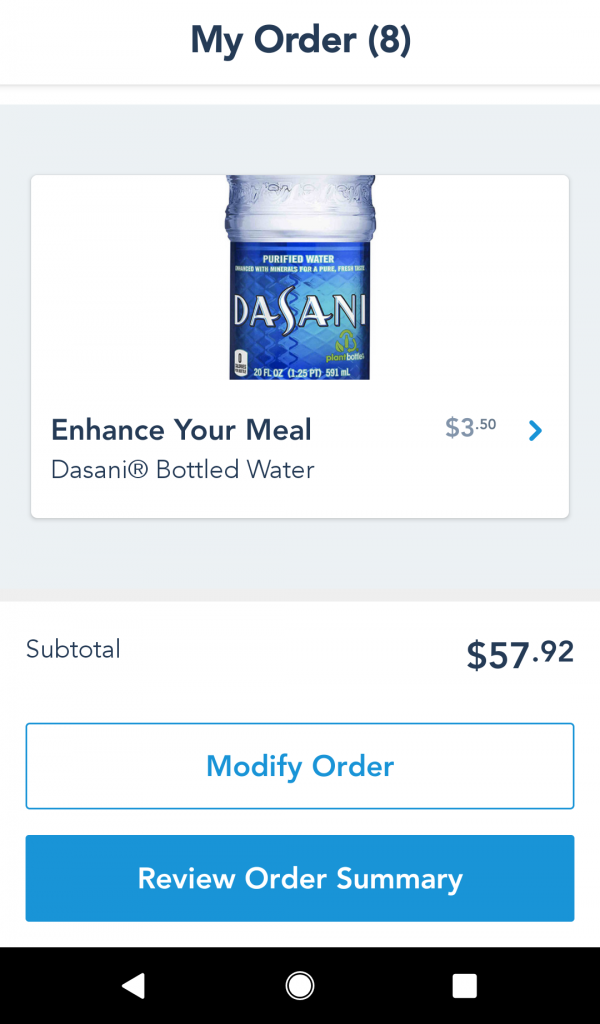 ---
Complete Your Purchase
If you are happy with your order, you can complete your purchase. Currently you can either apply your Disney Dining Plan or use the credit card that you have on file with Walt Disney World Resort. Click "Purchase" if you are happy.
***As of July 2020, you can now also pay with a Disney gift card, Disney rewards redemption card, a debit card, and Apple Pay.***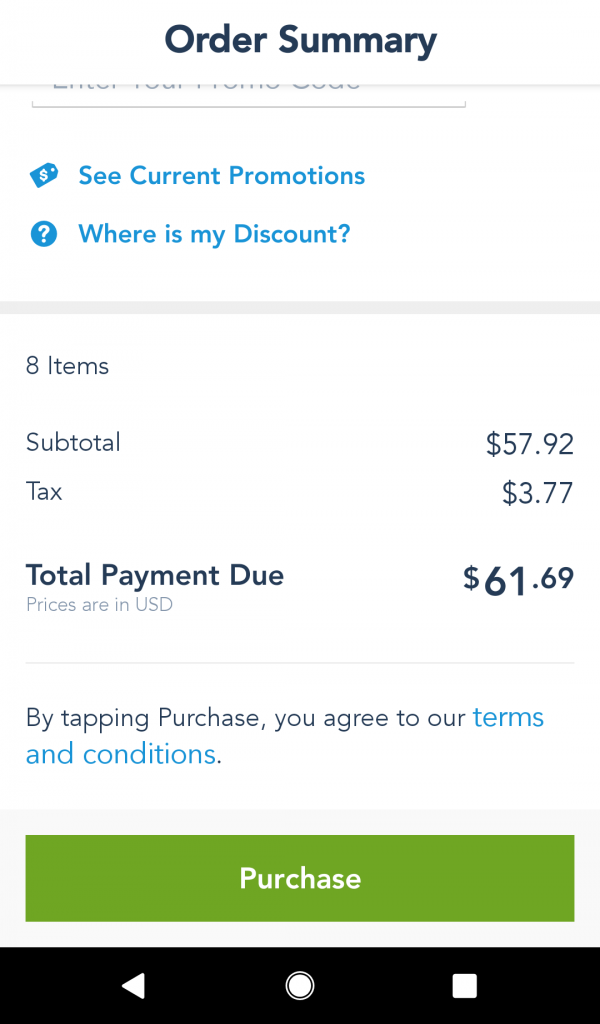 ---
Go About Your Day
This is the next screen you will see. Go about your day and come back to this screen when you are ready. You should wait until you are at the dining location to click "I'm Here, Prepare My Order," although we've done it when approaching the restaurant.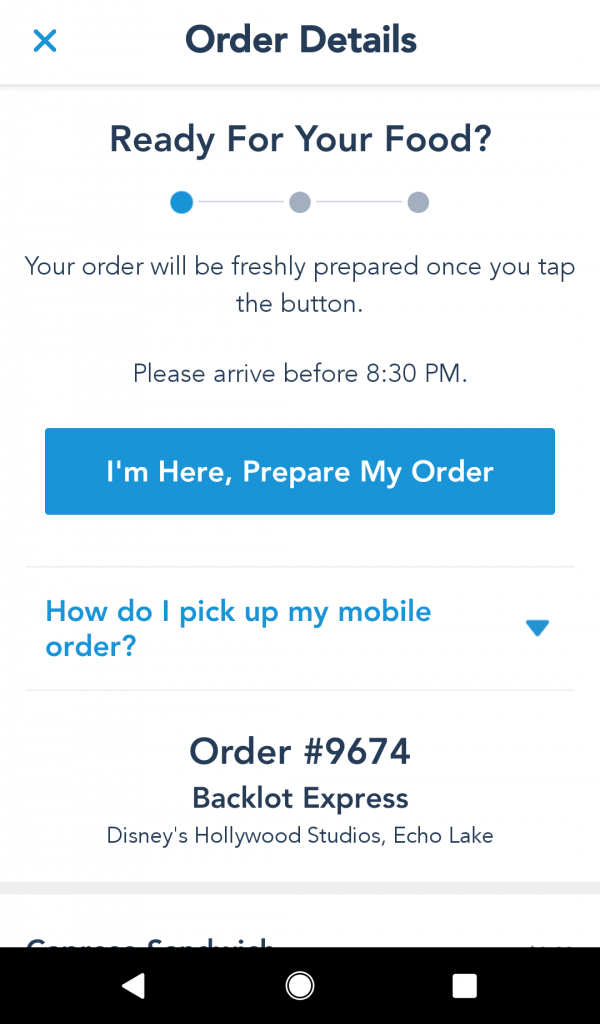 ---
Let Them Know You Are Here
Once you have let them know that you are here, they will begin preparing your order. In my experience, it only takes a few minutes for your order to be ready. But I have heard that sometimes Mobile Ordering can get busy.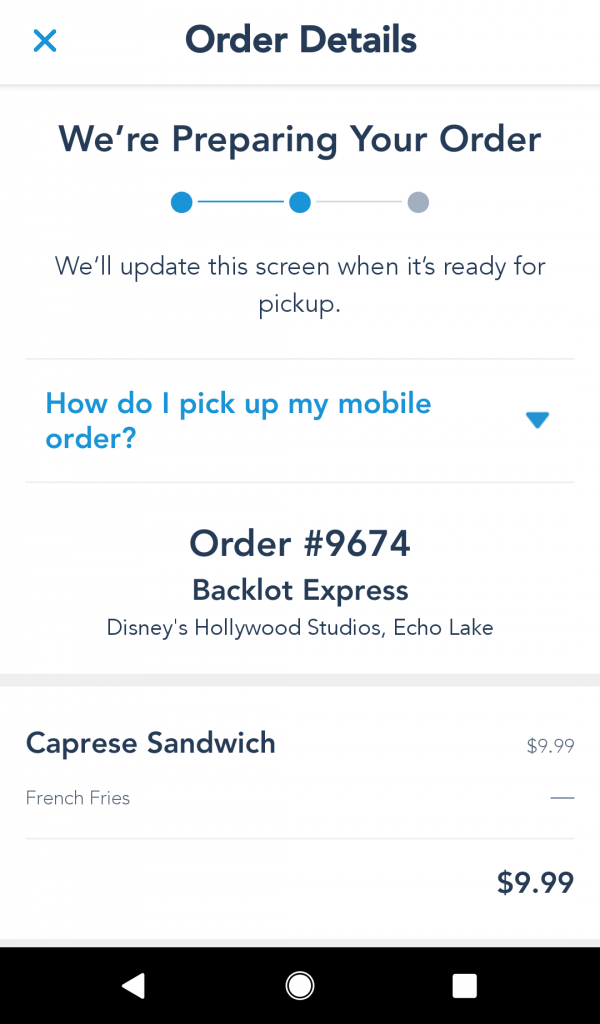 ---
Pick Up Your Food
You will get a notification on your device when your order is ready. Look for the Mobile Order Pick Up sign at the restaurant and head over to pick up your order. Be prepared to show the cast member your phone with the order number.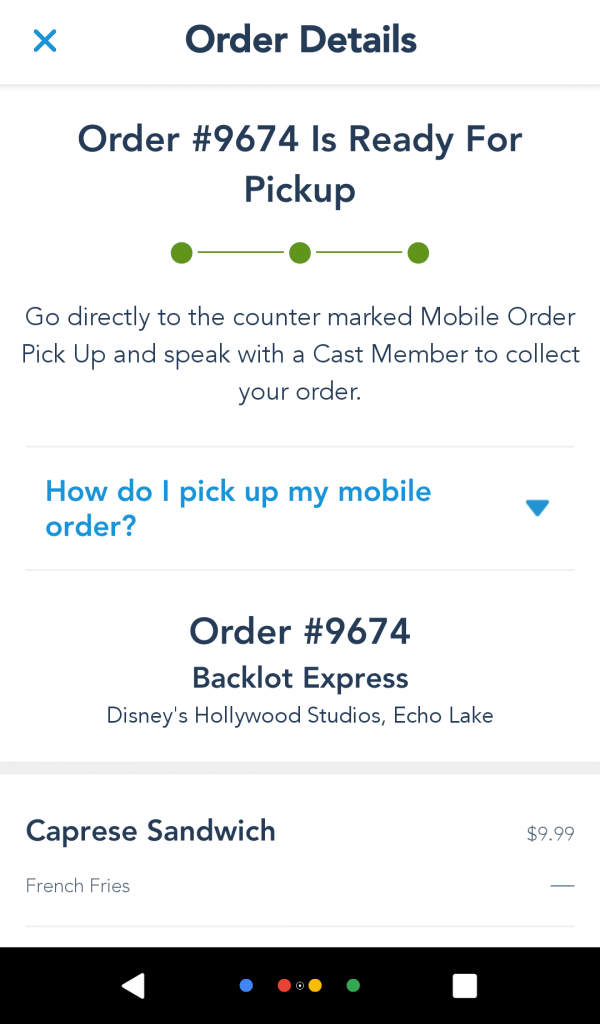 ---
That's it! You can enjoy your food without waiting in a long line.
You might also like:
5 Things You Need to Know About Bag Check at the Disney Parks