Disney Villains I-Spy Free Printable Activity
Disney villains can be so much fun. They are often the most interesting characters in the movies. If you have a little move fan at home who is learning to count and loves Disney printables, grab a copy of this Disney Villains I-Spy for them today.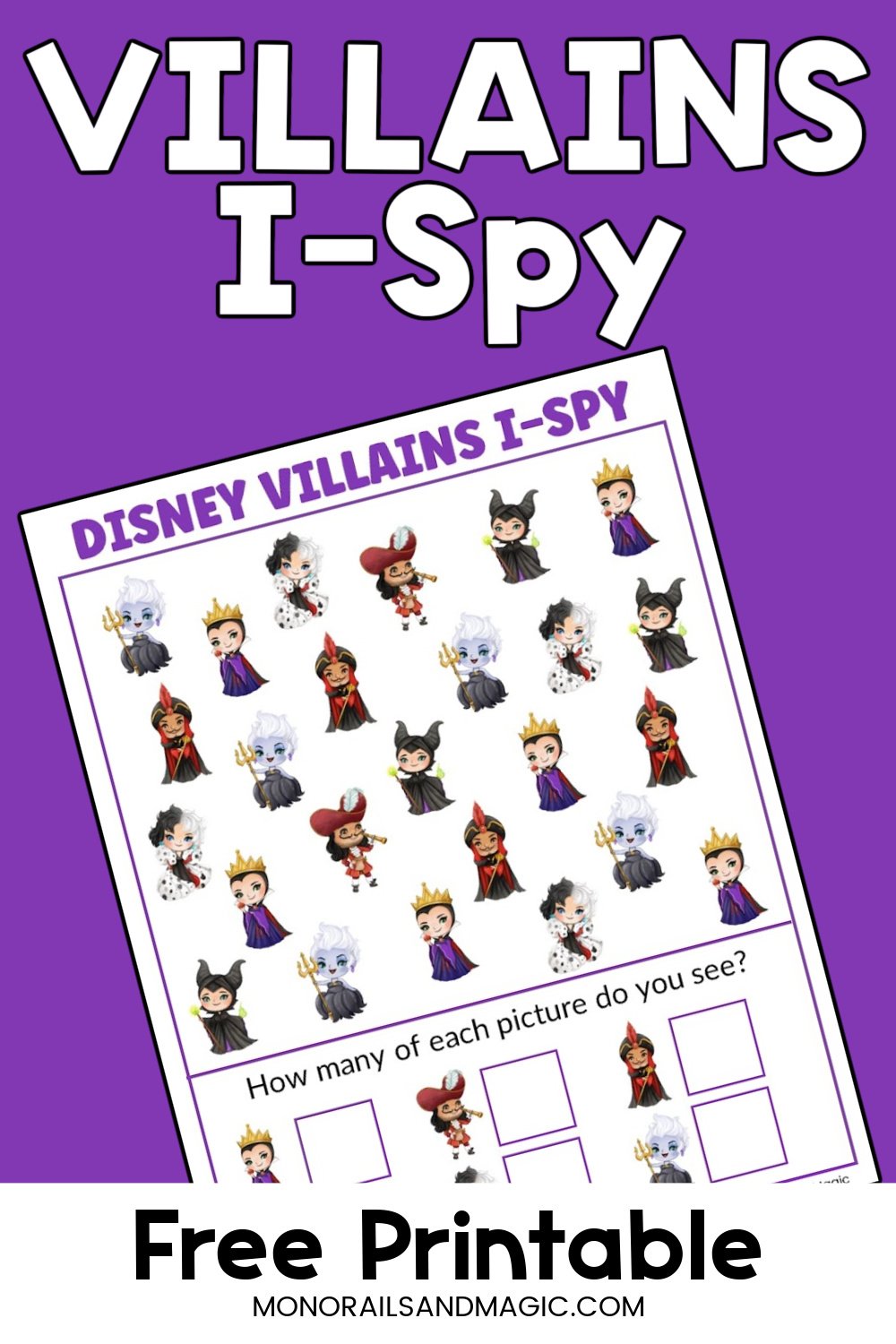 ***This post includes affiliate links. Please see my disclosure policy for more information.***
Disney Villains I-Spy Activity
I spy activities are so much fun for kids of all ages. They are a great way to practice all sorts of skills.
Children use visual discrimination to find similarities and differences in the images.
They practice basic counting skills as they count how many of each image they see.
These activities are also a great way for children to work on vocabulary development if they discuss the various images with someone.
What Is Included
This printable activity includes one page with the following:
The top of page features images of various Disney villains for your child to count.
The bottom of the page is a place for your child to record how many of each picture they find.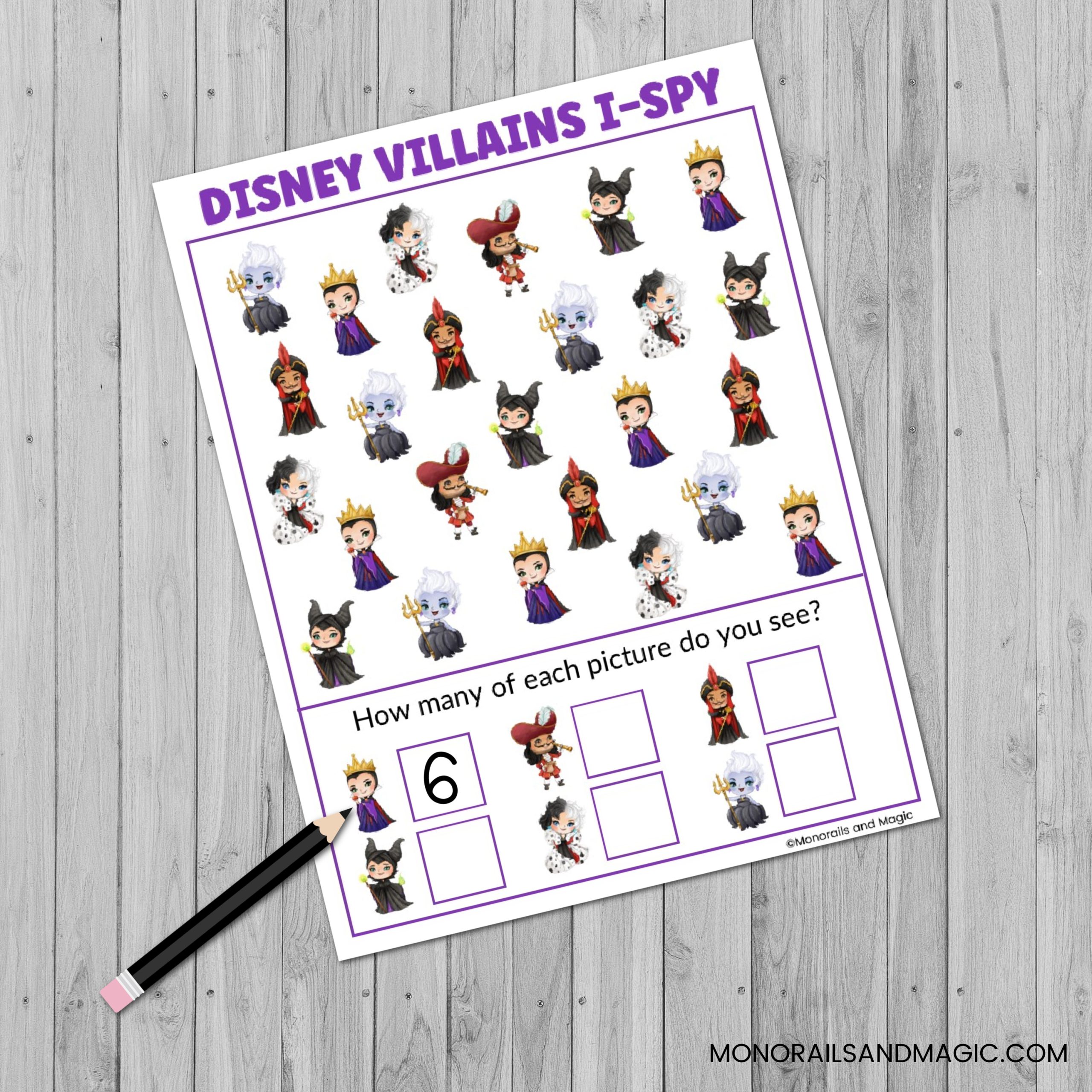 What You Will Need
If you have a computer with a printer, you can create this activity for your child today. Here are some things you will need and a few additional suggestions.
How to Use the Disney Villains I-Spy Activity
Print out the page for your child.
Have your child carefully look at the top part of the page to see how many of each picture they can find. If it helps, they can mark each of the pictures as they count them. This can help them keep track.
Your child can then record the number for each at the bottom of the page.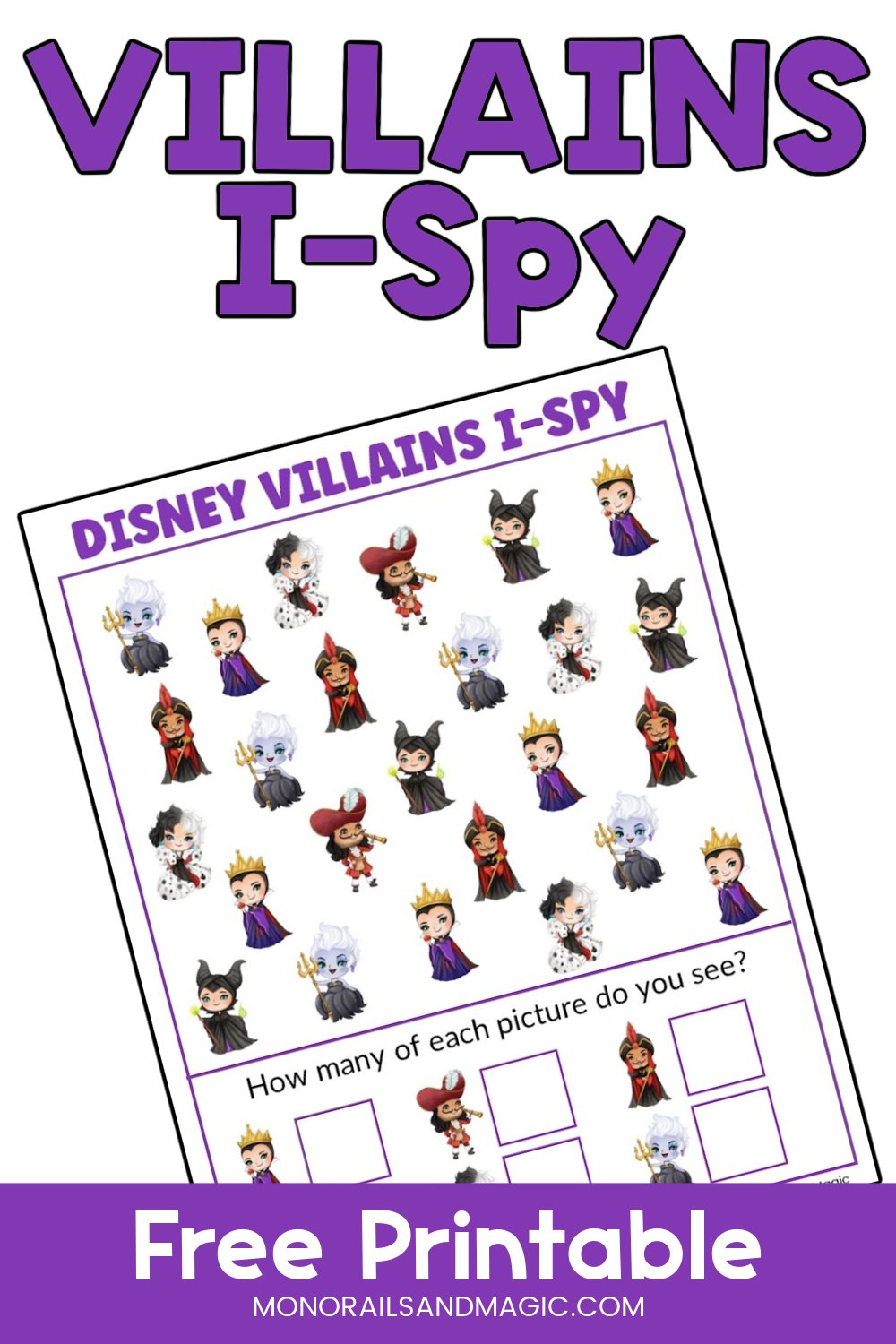 How Can You Modify the Activity for Younger Children?
For younger children, an adult could write the number for each picture. Your child could also just look to find the different pictures for fun without recording anything at all.
More Disney Villains Fun
Disney Villains Word Search Free Printable
Disney Villains Memory Game Free Printable
---
To download this printable, simply click on the link below.