Easy DIY Disney Christmas Wreaths
Disney fans love to decorate their homes for the holidays. They even decorate when there isn't a holiday! But Christmas is the perfect time to show your love of Mickey and the whole gang through your decor. These DIY Disney Christmas wreaths are all fun and easy to make. Most even use inexpensive materials.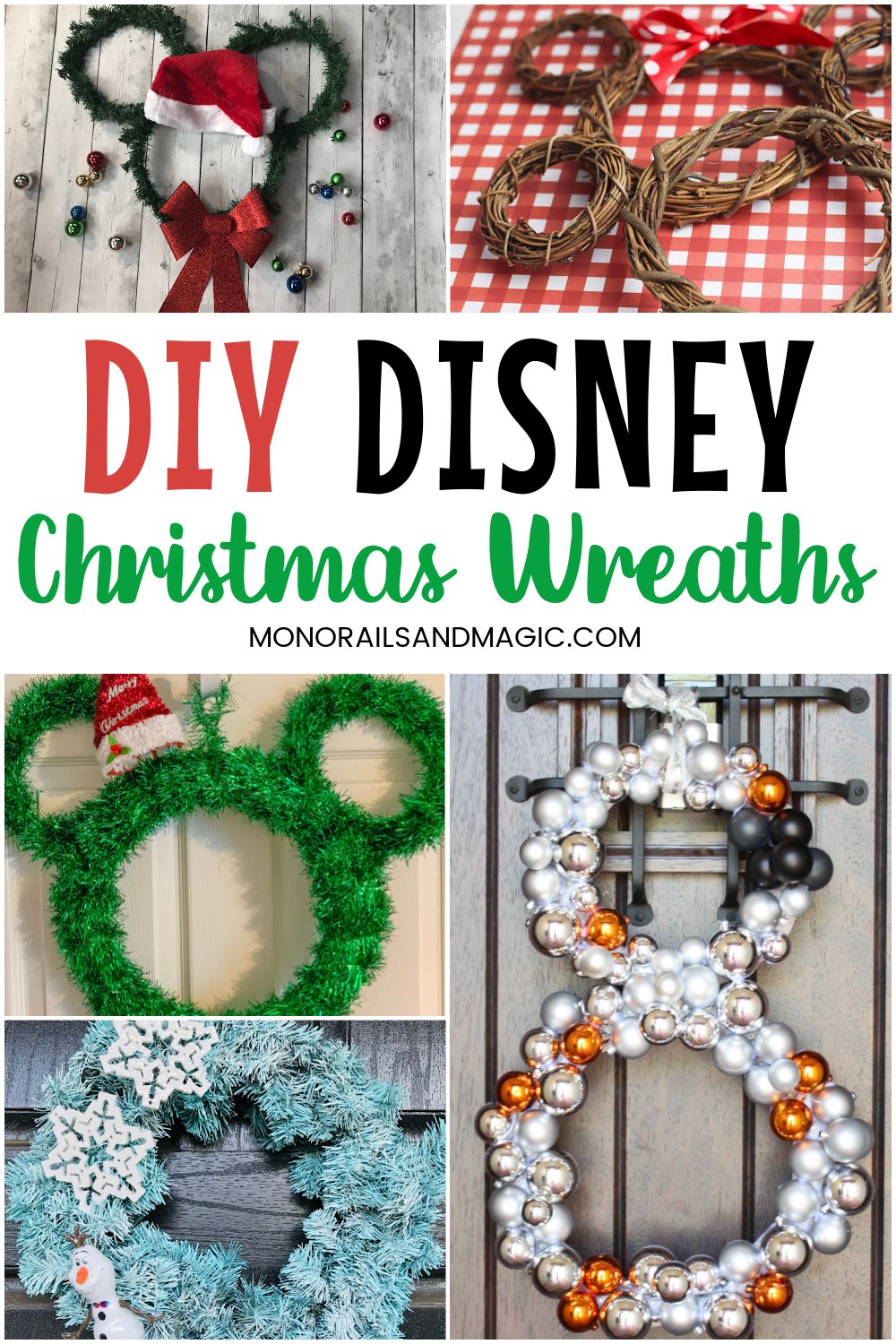 ***This post includes affiliate links. Please see my disclosure policy for more information.***
DIY Disney Christmas Wreaths
Do you have a Disney themed wreath for Christmas? I can't believe that I don't actually have one. I really need to do something about that! If you don't want to spend a lot of money on a pre-made wreath, give one of these DIY wreaths a try.
Things You Might Need for Your Wreath
There are so many different fun ideas and materials for these Disney wreaths. Here are a few things to get you started:
DIY Disney Christmas Wreaths