Easy DIY Frozen Inspired Ornament
Christmas is our favorite time of year and our Christmas tree is our family's favorite part. It's full of old and new ornaments, family memories, and special ornaments our boys have picked out.
There are lots of superheroes, Star Wars figures, and Disney characters. I'm not very crafty, but I decided I wanted to try to make something just for me this year. This Frozen inspired ornament is so easy that anyone could make it!
***Please Note: I received products from Oriental Trading to review. All opinions are my own.***
Frozen Inspired Ornament
I knew I wanted to make a Christmas ornament to go with Disney's Frozen. After searching for ideas on Oriental Trading's Christmas page, I decided to decorate a clear glass ball with a blue, silver, and white theme. There is no glue involved, only the items from Oriental Trading listed below.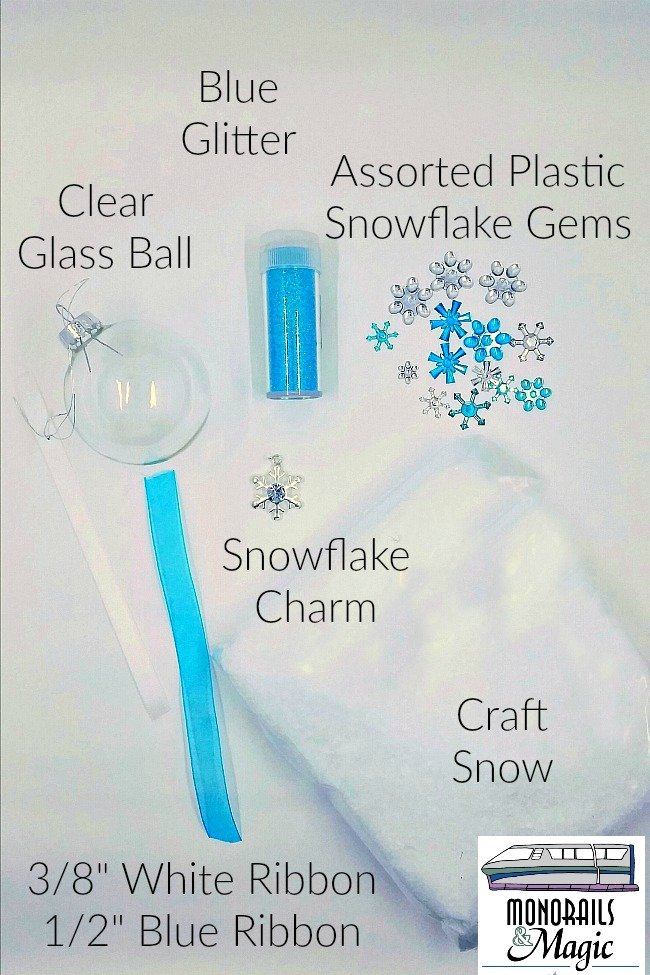 Open the glass ball and add about 1 ounce of craft snow and a bit of blue glitter.
Then add about 40 small snowflake gems. Some from the set I bought were too big, so I just used the smaller ones.
It helps to sit the ball in a small cup to keep it upright.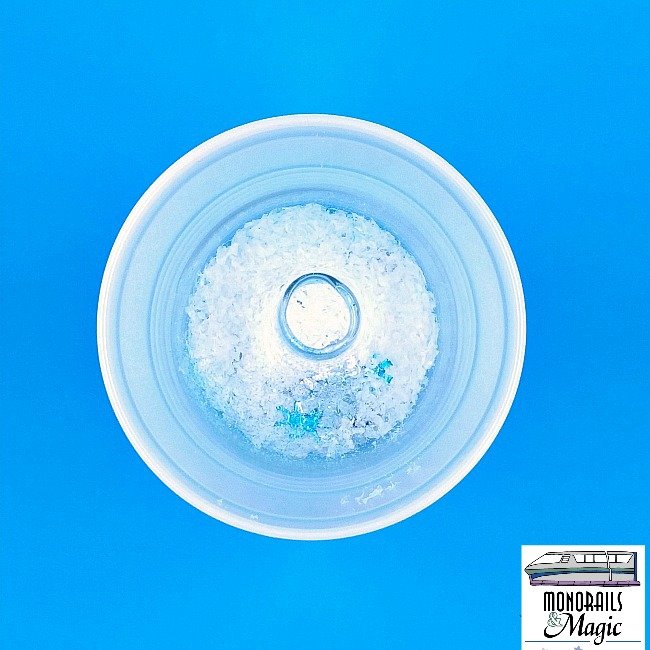 Give the ball a good shake to distribute the glitter and gems. Don't forget to put your finger over the hole!
The glitter will end up settling on the bottom for the most part.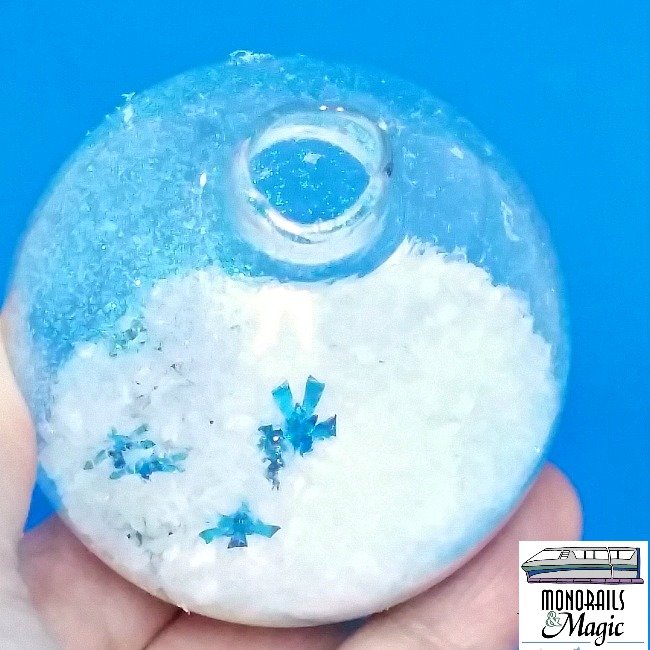 Replace the top of the glass ball.
String the snowflake charm on the blue ribbon and then wrap around the top of the ornament.
Replace the ornament string with white satin ribbon for hanging.
That's it!
There are plenty of ways to make this ornament your own. You could use larger glass balls, plastic balls instead of glass, more glitter, different ribbon. The possibilities are endless!
You could even use some of Oriental Trading's party supplies to host an ornament making party.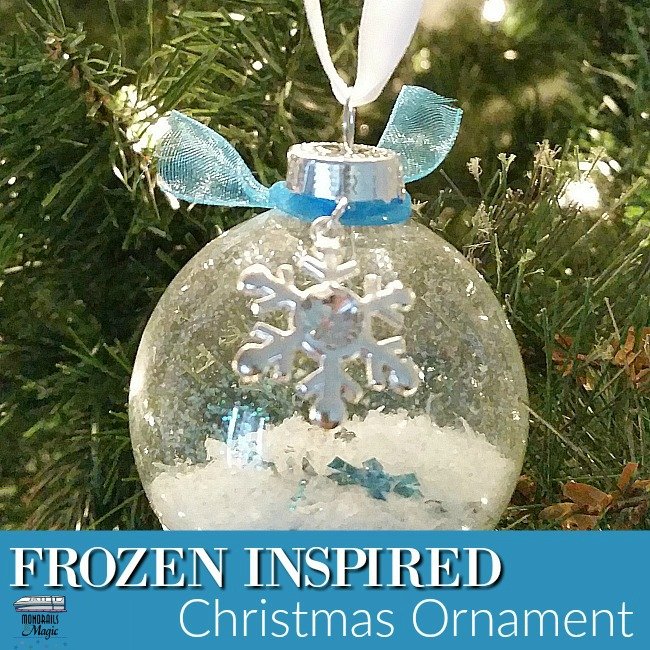 You might also like:
Frozen Inspired Hands-On Activities for Kids