Frozen Inspired Messy Fun
Disney's Frozen is still all the rage. Fans love watching the movie and singing the songs over and over again. Plus children can't get enough of any activity related to the movie. There are so many crafts, games, printables, and hands-on activities out there to keep any fan busy for hours and Frozen inspired messy fun is the best!
If your child loves Frozen and loves to get messy, then I have a great collection of activities for you. From playdough to slime to things that bubble and fizz, you are sure to find something fun for your child!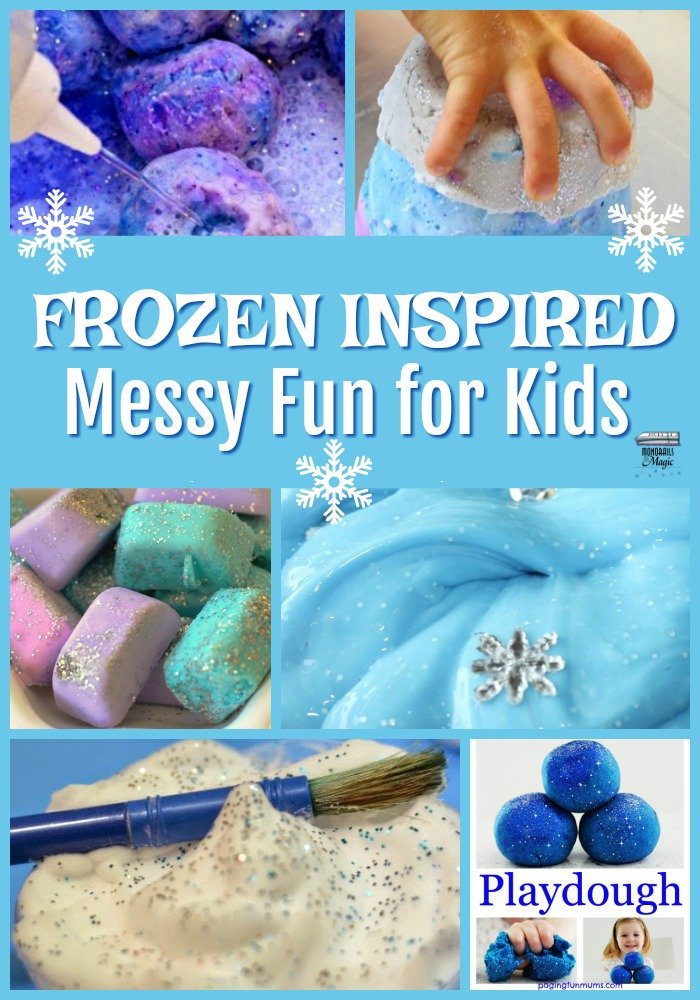 Frozen Inspired Messy Fun for Kids
What could be more fun than erupting snowballs? Learn~Play~Imagine shows you how to make them from baking soda dough.
With a few simple ingredients and directions from Fun a Day, kids can make royal treasure chests and then have fun using science to "open" them.
Slime is fun and easy to make. Little Bins for Little Hands adds a few sparkles to make it perfect for the Frozen fan.
Growing a Jeweled Rose has an easy recipe for Olaf paint that is lots of fun.
You can make your own Frozen inspired playdough with a little help from Paging Fun Mums.
Have you ever made flubber? Baby Loving Mama has a Frozen inspired flubber tutorial for you.
Are you looking for more slime recipes for your Frozen fan? Then you need to try Learning Through Playing's winter snowflake slime or this snow slime from Growing a Jeweled Rose.
It takes only 2 ingredients to make this sparkle snow from Paging Fun Mums.
You might also like: