Reading is so important for children and keeping track of what they read can give them a big sense of accomplishment. Young Disney princess fans need a special place to keep track of their books. These Disney princess inspired reading logs can help with that.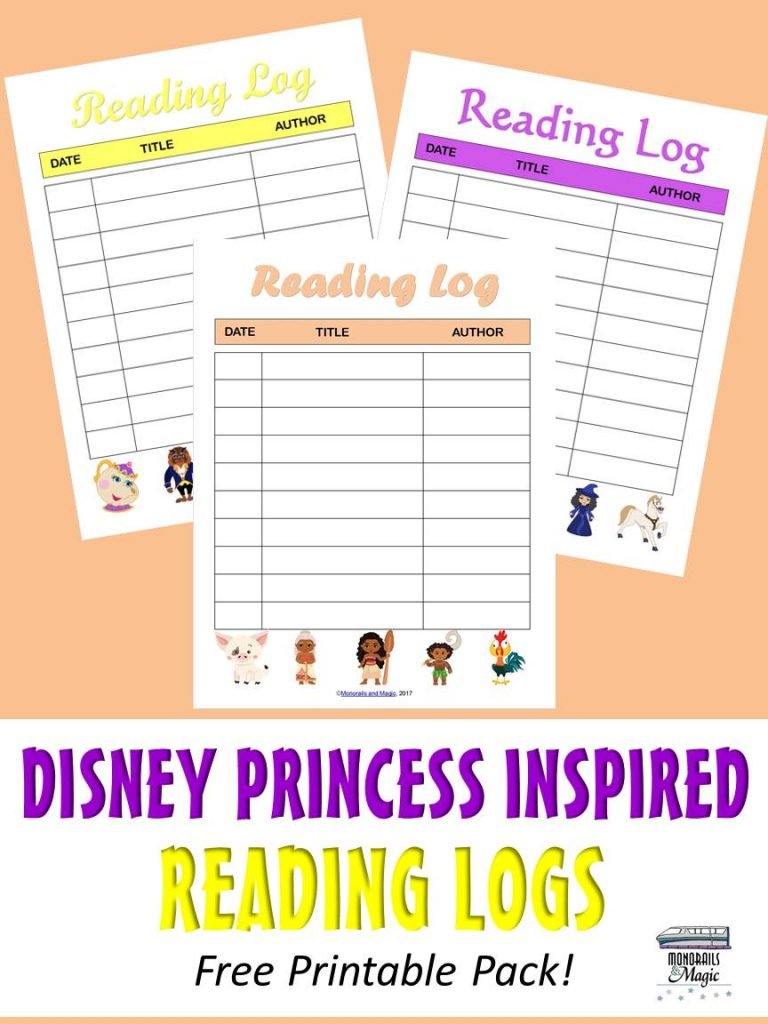 Disney Princess Inspired Reading Logs
This printable pack contains three different reading logs to choose from, inspired by Beauty and the Beast, Moana, and Tangled.
There are 10 rows, with a place to record the date, title, and author. Younger children can have an adult record this information, while older readers can record this information for themselves.
To download this printable, simply click on the link above. Please remember that, by downloading this printable, you are agreeing to abide by my Terms of Use. Thank you for visiting!
Clip art for this printable purchased from AlefClipArt.
You might also like: