Epcot International Food and Wine Festival Checklist 2019
The Epcot International Food & Wine Festival runs this year from August 29th – November 23rd. Like always, the event is filled with dozens of amazing global marketplaces for you to enjoy. If you are planning a visit (or two) this year, a printable Food and Wine Festival checklist can help you plan what you might want to try.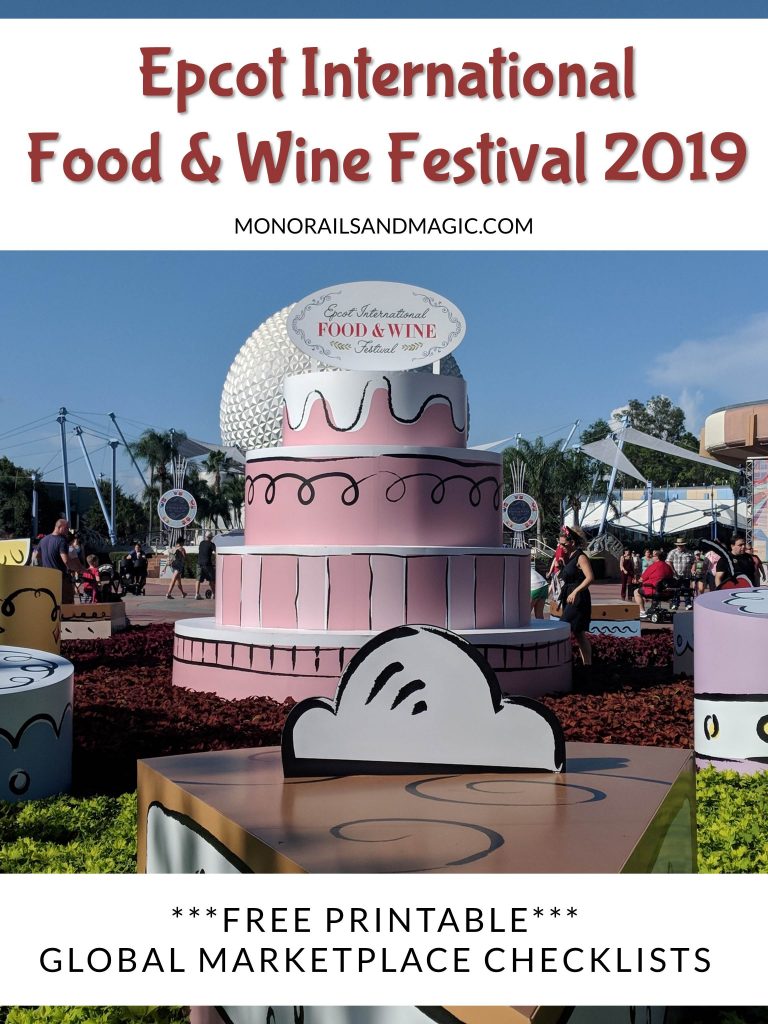 Epcot International Food and Wine Festival Checklist
We all know that it is good to plan ahead when you have a trip to Walt Disney World coming up. It is never too early to start planning for the Food and Wine Festival!
When you arrive at Epcot, you will find small guidebooks for the Food and Wine Festival all throughout the park. These guidebooks tell you everything you need to know. What is at each global marketplace, where to find souvenirs, and more. It's fun to check off items as you try them and see just what you enjoyed and you didn't.
You can find the menus on the official Disney website, as well as many other Disney focused websites. There you can read up on all of the delicious options available this year. But wouldn't it be nice to check off what you want to try ahead of time?
About the Checklist
This checklist has every global marketplace that is planned for this year, along with each menu. Below are some examples for you.
There are two marketplaces to a page and each page is standard 8.5″ by 11″.
There are no prices included, as Disney has not released them yet.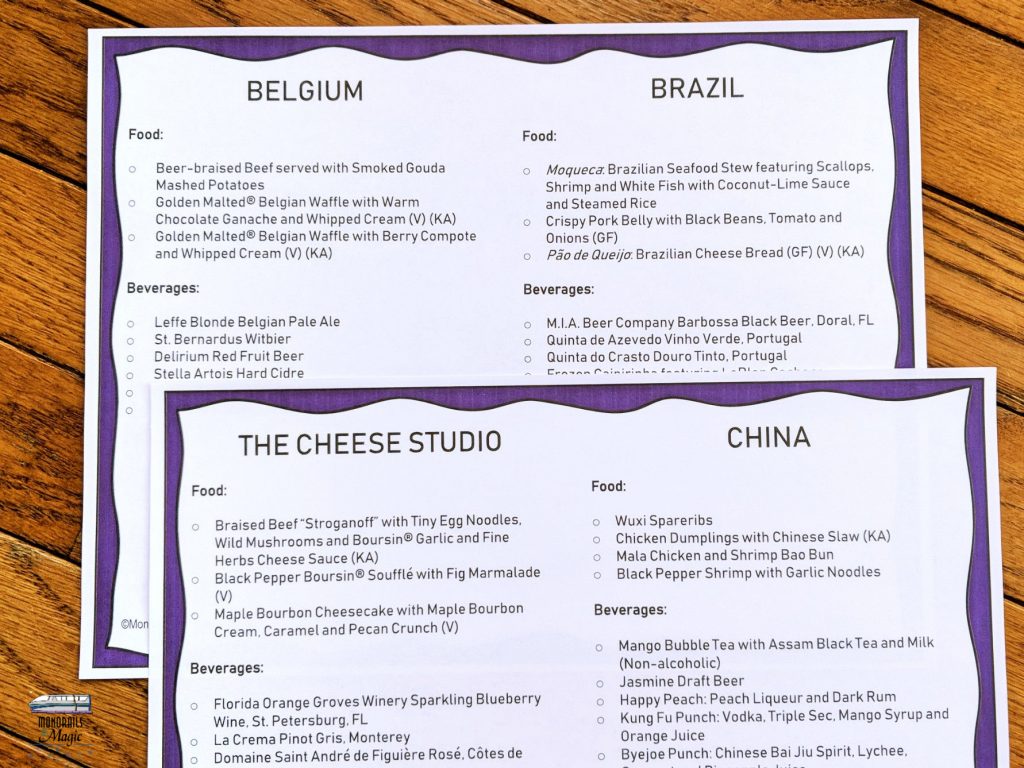 A Few Things to Remember
The marketplaces are spread all throughout Epcot, not just in World Showcase. They will be marked on the park map you pick up at the park entrance.
The marketplaces open at 11:00am and run until park closing.
Menu items are subject to change without notice and there could be limited availability for some items.
To download this printable, simply click on the link below.
Please remember that, by downloading this printable, you are agreeing to abide by my Terms of Use. Thank you for visiting!
You might also like: