Finding Dory Books for Kids
Finding Nemo fans, young and old, waited 13 years for another movie about the lovable clown fish and his friend Dory. With the release of Finding Dory in 2016, we finally learned more about everyone's favorite blue tang. There are so many fun Disney books for kids available and this list of Finding Dory books would be great for movie fans.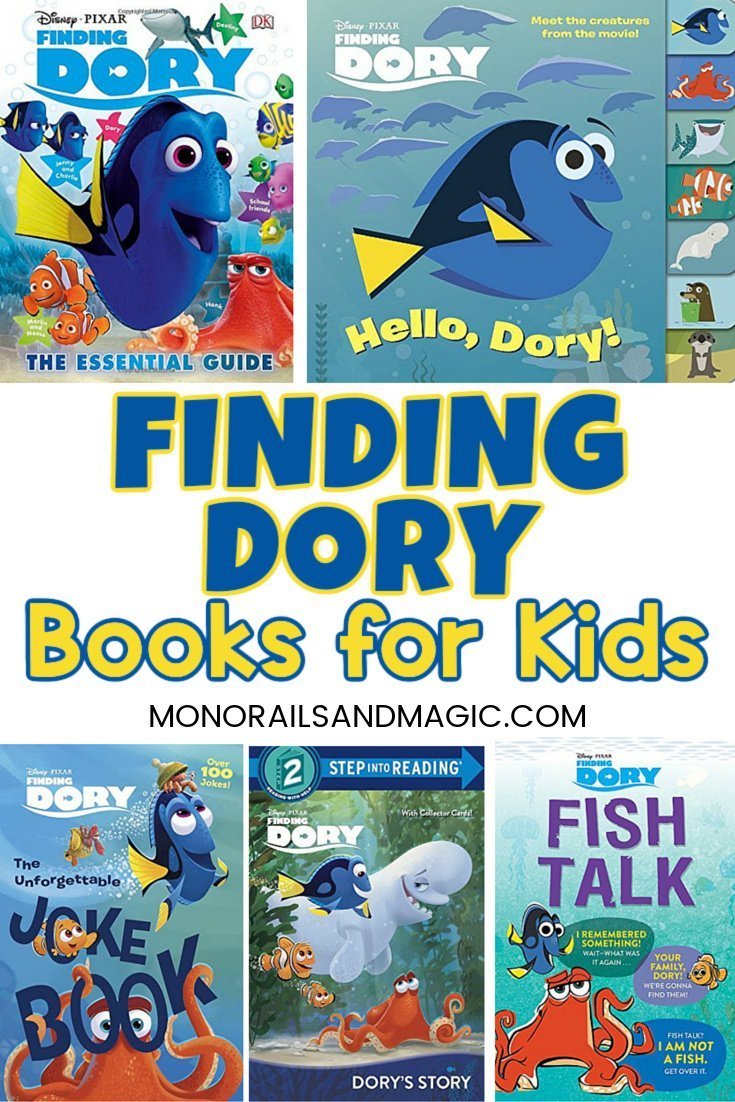 Finding Dory Books for Kids
The list below includes Amazon affiliate links for your convenience. Just click on the link to learn more about the book. Please see my disclosure policy for more information.
Finding Dory Books for Younger Readers
The Finding Dory Little Golden Book is one of the latest books in this classic series and it makes a perfect read-aloud for little ones.
Finding Dory introduces fans to several new characters. Your child can learn more about one of them in Hank the Septopus: A Disarming Tale.
Young children can practice their observation skills in the colorful Finding Dory Look and Find book.
Dory's Sea of Wonders is a deluxe picture book, with two stories based on the movie and over 50 fun stickers.
Toddlers can get to know the characters from the movie in the adorable board book, Hello, Dory!
Finding Dory becomes an interactive experience with fun magnets in An Ocean Adventure.
Finding Dory Books for Older Readers
Beginning readers will love following along with the Finding Dory (Read-Along Storybook and CD) and practicing their skills while enjoying the story.
The Step Into Reading series of books is great for children who are just learning to read independently. Dory fans will love Ocean of Color and Dory's Story.
Finding Dory is full of jokes and The Unforgettable Joke Book contains over 100 jokes based on the movie.
The story of Finding Dory is transformed into a beautifully illustrated picture book in Three Little Words by Amy Novesky.
Older readers who are ready for chapter books can enjoy the story on a whole new level in Finding Dory: The Junior Novelization.
The Disney Pixar Finding Dory: The Essential Guide from DK is a must-have for fans of the movie.
Older readers will get a kick out of hearing what the characters have to say in the very comical Fish Talk.
If your child likes graphic novels, then they will really enjoy the Finding Dory Cinestory.
Even adults will love the beautiful hardback book, The Art of Finding Dory by John Lasseter.