Easy DIY Beaded Earrings Inspired by Disney's Moana
Today I am sharing a Disney DIY project to help you bring a little of the magic home. If you are a fan of Disney's Moana, these easy DIY beaded earrings inspired by the movie would be a fun addition to your wardrobe. Especially if you are into Disney bounding!
---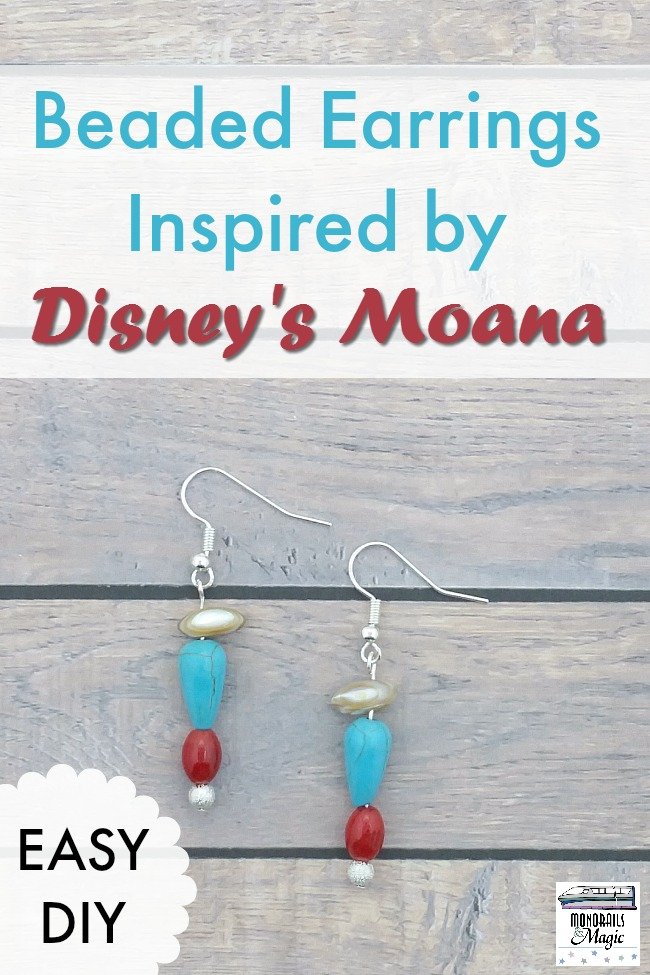 ***This post includes affiliate links. Please see my disclosure policy for more information.***
DIY Beaded Earrings Inspired by Disney's Moana
I am not very crafty, but the one thing I do enjoy making is jewelry. More specifically, earrings. They are so easy to make and that is very important for this non-crafter.
Disney movies and characters are great inspiration for jewelry design. Every movie and character has their own style and color scheme that you can work with. For my Moana inspired earrings, I decided to use turquoise, red coral, and tan.
What You Need
*Please note that I purchased some of my supplies from the local craft store, but I have included links to similar products on Amazon.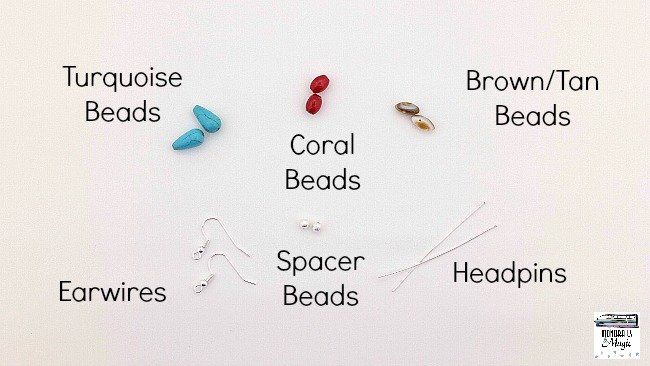 How to Make
Add the beads to the headpin. Silver spacer, red coral, turquoise, then tan.
Use round nose pliers to bend your headpin to a 90 degree angle, just a little above the top bead.
Use cutters to cut off excess wire from the headpin. Leave about 2cm.
Use round nose pliers to grab the very end of the headpin and twist backwards to make a small loop. Make sure the loop is completely closed.
Use the needle nosed pliers to open the ring at the end of the ear wires.
Attach the headpin with beads to the open ring and then use the needle nosed pliers to re-close the ring.
Repeat the steps to make your other earring.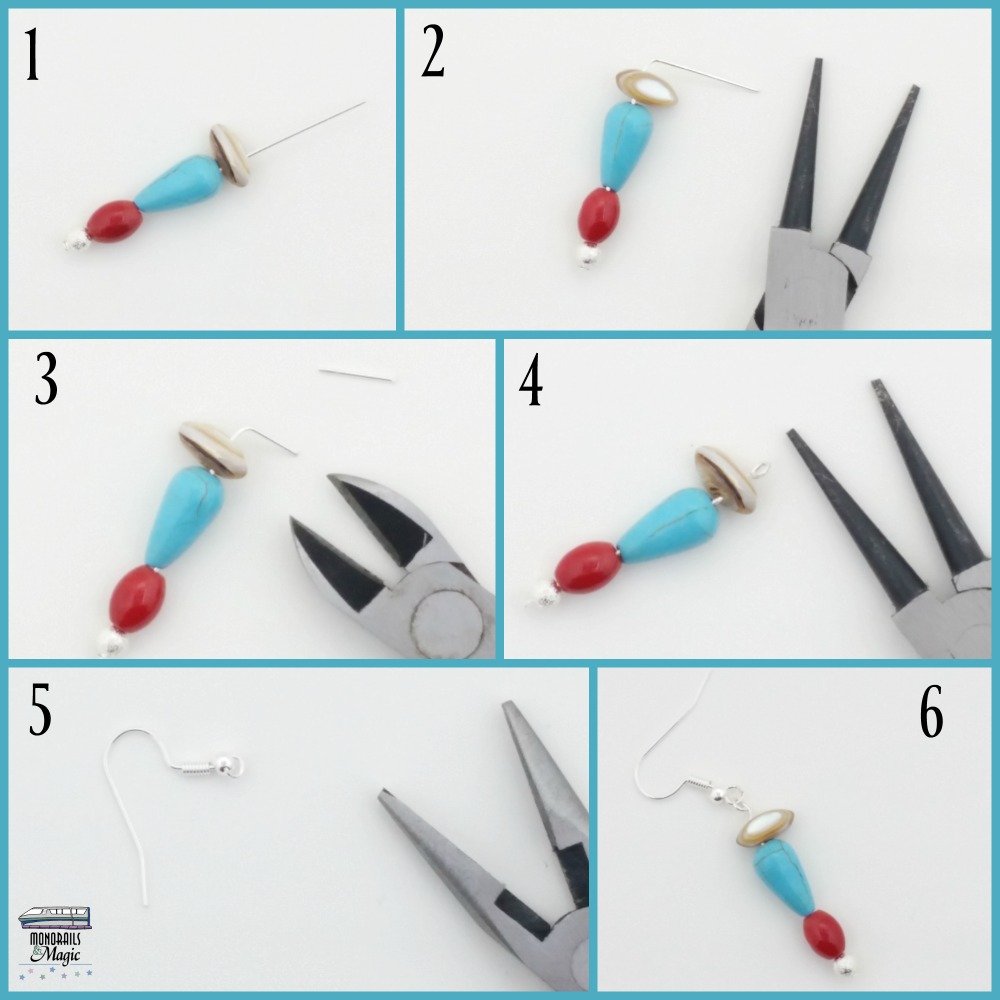 That's it. Beaded earrings inspired by Disney's Moana that you can make in just a few minutes. Remember, your beads don't have to be exactly the same as the ones I used. I just used the colors from the movie as inspiration and you can too.