How to Avoid Disappointment at Walt Disney World
Anyone who has ever planned a trip to Walt Disney World has probably had a vision in their mind of how it would go.
Warm, sunny weather. All of the advanced dining reservations your were hoping for. Visiting all of the best attractions. Cheerful and kind guests everywhere you look. Your own children, happy as can be.
Unfortunately, that's not how it usually goes and many people come home disappointed. But knowing what to expect, can help you and your family avoid disappointment at Walt Disney World.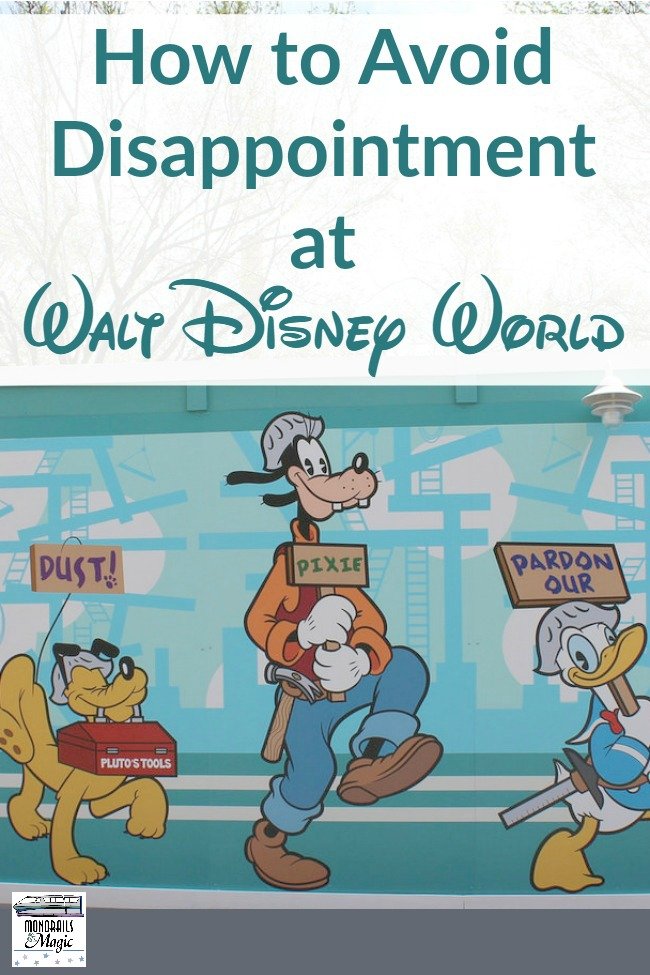 How to Avoid Disappointment at Walt Disney World
Those of you who have visited my blog before may be scratching your heads right about now and wondering what I mean. After all, it is no secret that I absolutely love Walt Disney World.
I do love Walt Disney World and I rarely feel disappointed on our trips because I have learned to expect five not so wonderful things on our vacations. I've also learned how to deal with them.
Expect the Weather to Be Awful
It will be hot. Maybe if you visit during the winter months, it won't be too hot. But any other time of the year, it will be hot. And visiting Walt Disney World during the summer months can be brutal. This heat and humidity catches many visitors off guard, but it is totally manageable if you prepare for it.
Then there's the rain. Florida may be the "Sunshine State," but it sure rains a lot. Like almost daily in the summer. But, if you are prepared for the rain and accept it as inevitable, you can soldier on and enjoy your day. (As you can see in the photo below, this isn't always easy.)
Expecting the heat and the rain, can help you avoid a lot of disappointment.
Did I mention it will be hot?
Expect to Miss Out on Some Things You Really Want to Do
Even with the most strategically planned advanced dining reservations, you don't always get every, single meal you were hoping for. If your party is large or you are picky about when you eat, you may be out of luck at the most popular restaurants. But there are so many dining options that your meals will still be fun.
Then there are the attractions. Chances are, something will be closed for refurbishment while you are there. Fortunately, that is easy to look up before you go so that you and your family aren't disappointed when you get there.
It's always a good idea NOT to tell your little princess that she will get to have dinner with Cinderella or your little pirate that he will get to ride Pirates of the Caribbean UNTIL you know for sure that it will happen.
Expect Lines and Lots of Waiting
The FastPass+ system is fabulous. It can eliminate long waits for you and your family at your favorite attractions. But, and this is a big but, it does not eliminate all of the lines or the waiting.
Walt Disney World doesn't really have a slow season anymore. The level of the crowds varies from month to month, but there are always crowds. (The photo below was taken on a medium crowd level day.)
If you can't get a FastPass for something, you will have to wait in line.
If there are other people ahead of you in the FastPass return line, you will have to wait.
Will you be eating at a quick service location at any point? You will have to wait in line to get your food.
Hoping for a good spot to watch the parade? You will have to wait there until the parade starts.
We have become so accustomed to instant gratification that we forget that waiting is a part of life. And it's a part of a trip to Walt Disney World. If you expect that, you will be fine.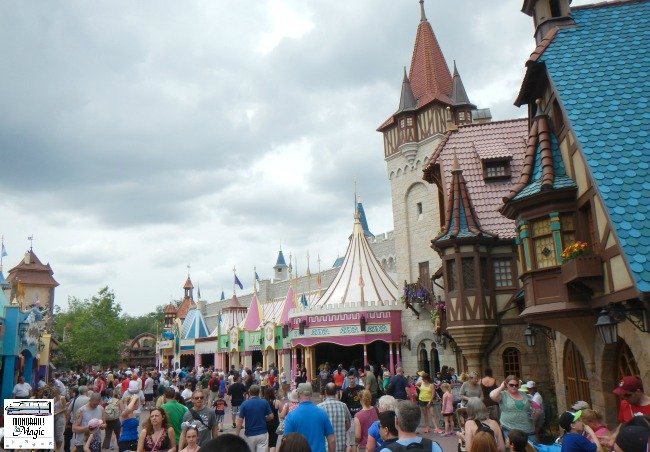 Expect Other People to Behave Badly
This is a tough one. Walt Disney World is visited by millions of people every year. Millions of people with different ideas about politeness. Millions of people who are hot and/or tired and/or cranky. Not everyone is going to be friendly. In fact, some other guests will be down-right rude.
And there is absolutely nothing you can do about it.
The only thing you can really do is expect it and not let it ruin your vacation.
Expect the Unexpected from Your Children
When we went to Walt Disney World for the first time as a family in 2013, my boys were five and I had visions of all of the fun character meet-and-greets we would have.
Guess what? My boys wanted nothing to do with meeting the characters. They smiled (somewhat) for photos at the character meals, but that was it. They refused to wait in line, even to meet Buzz and Woody, and I was crushed.
If children are anything, it's unpredictable. Your child may hate a ride you thought they would love. Your child may want to meet every, single character they can. Or your child may need to be coaxed out from under the table by Ariel. You just never know.
So it's best not to have too many expectations where your children are concerned.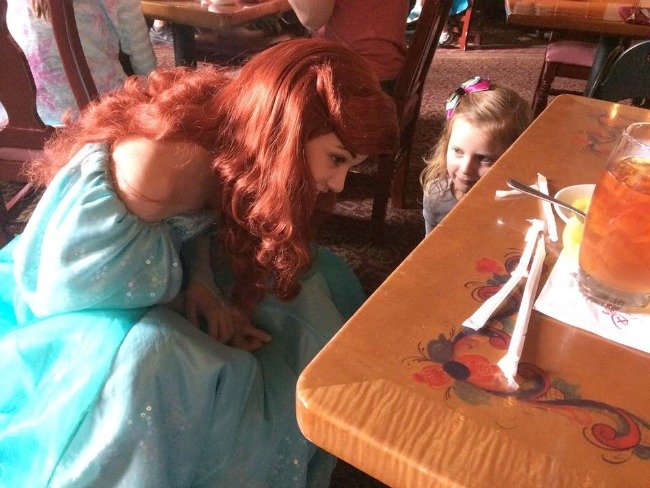 Photo courtesy of Adventurer Mom
Knowing what to expect on your Walt Disney World vacation makes a big difference and can help to eliminate a lot of disappointment. It just makes everything more magical!
Main Image Photo credit: Theme Park Tourist via DIYlovin / CC BY