Awesome Instagrammers to Follow for Amazing Disney Photos
Walt Disney World fans are fans 365 days a year and not just when they are in the parks. We want to hear discussions about everything Disney on our favorite podcasts. And we definitely want to see videos and photos from "home" everyday. Thank goodness for Instagram! There are so many Instagram accounts devoted to Walt Disney World and Disneyland, but these are awesome Disney Instagrammers to follow for amazing photos!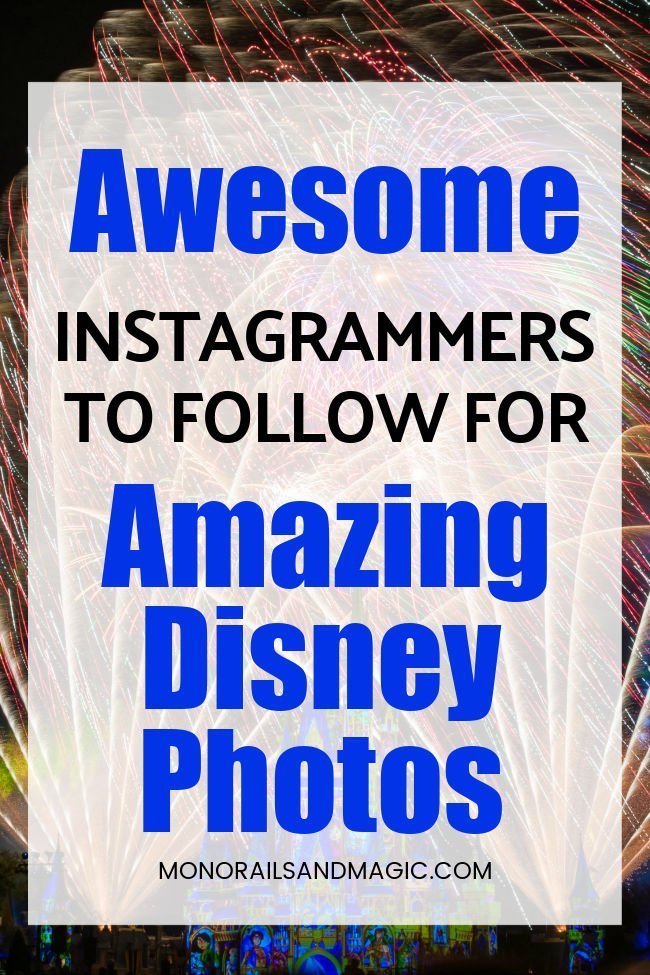 Disney Instagrammers to Follow
Finding Disney Parks focused Instagram accounts can be overwhelming. There are so many! Accounts devoted to Disney food, merchandise, vacations, clothing, and more. If you are looking for amazing photos of the Disney Parks, these Instagrammers are a great place to start.
Here with the Ears (@herewiththeears)
Here with the Ears is an incredible couple who actually spent all of 2019 living in the Disney resorts. They have a YouTube channel filled with fun videos and their Instagram photos are always gorgeous!
WDW Magazine is the Instagram account associated with the digital publication of the same name. These Disney photos certainly are magazine (and calendar) worthy!
Guide4WDW has a gorgeous Instagram account. He is a photographer and blogger who visits the parks several times a year and his photos are true art.
Luis Garcia shares incredible Disney Parks photos and stories on a regular basis. He even shares photos that would be perfect for a cell phone lock screen that you can use.
The Disney Food Blog (@disneyfoodblog)
You may know The Disney Food Blog from their many, many food reviews on their website. But they capture all of that yummy goodness on their Instagram account too.
Josh D'Amaro (@joshdamaro)
If you would like to see some behind the scenes photos of the Disney Parks, then you need to follow Josh D'Amaro. He is currently the Chairman of Disney Parks, Experiences, and Products.
Disney Parks (@disneyparks)
Last, but certainly not least, the official Disney Parks account is always a great place to turn for wonderful photos from all of the parks.
Main photo used with permission from Guide4WDW.