Free Printable Lightyear Coloring and Activity Pages
Fans of Buzz Lightyear from the classic Toy Story movies have something to look forward to. We finally get to learn his origin story in the upcoming Disney/Pixar movie Lighyear. While waiting for the premiere, your young Disney printable fan can enjoy these Lightyear coloring and activity pages.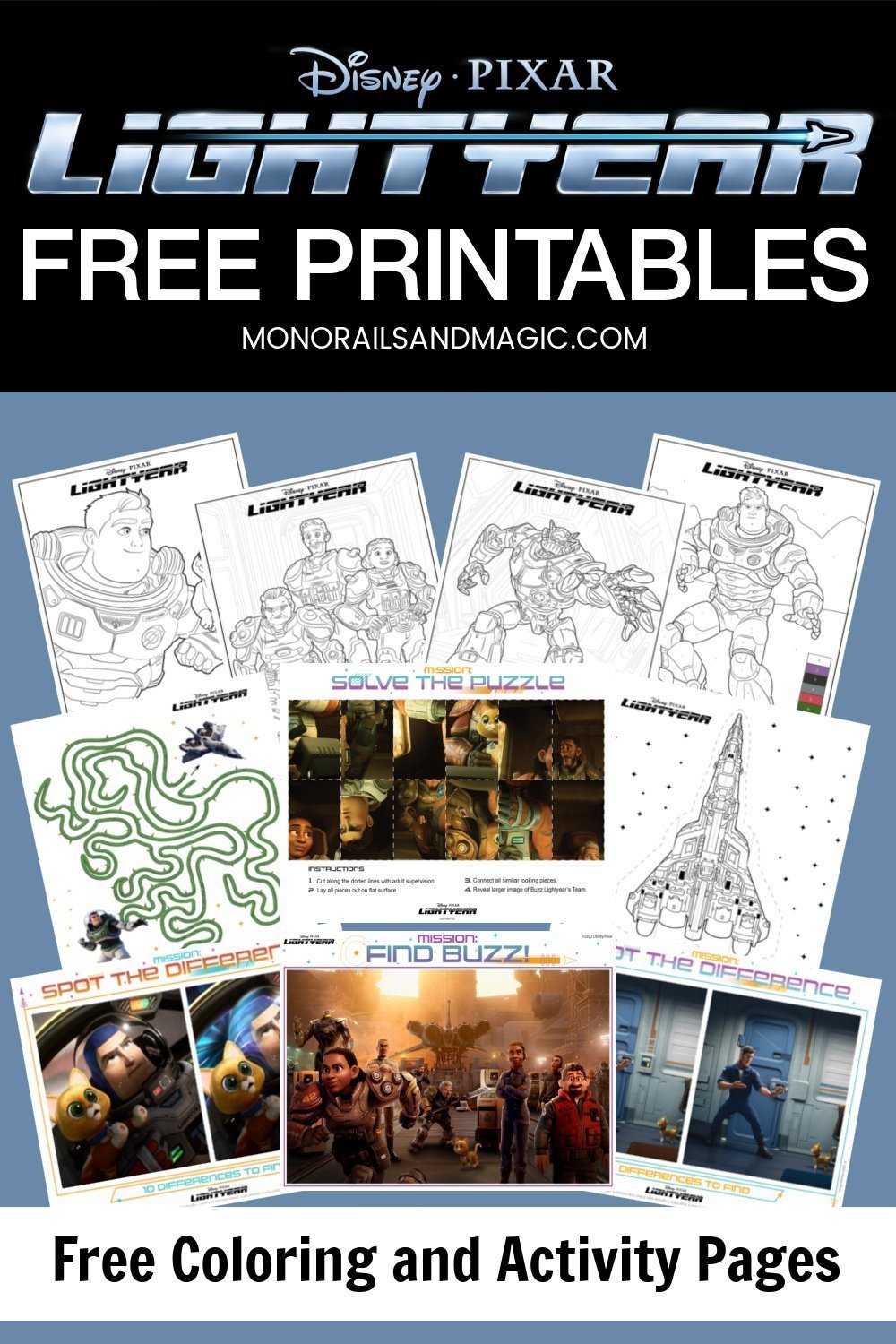 ***This post includes affiliate links. Please see my disclosure policy for more information.***
Disney/Pixar's Lightyear
Lightyear follows the legendary Space Ranger after he's marooned on a hostile planet 4.2 million light-years from Earth alongside his commander and their crew.
As Buzz tries to find a way back home through space and time, he's joined by a group of ambitious recruits and his charming robot companion cat, Sox.
Complicating matters and threatening the mission is the arrival of Zurg, an imposing presence with an army of ruthless robots and a mysterious agenda.
Lightyear features the voices of Chris Evans as Buzz Lightyear, Uzo Aduba as his commander and best friend Alisha Hawthorne, and Peter Sohn as Sox. The legendary James Brolin can be heard as the Zurg.
The voice cast also includes Keke Palmer, Taika Waititi, Dale Soules, Mary McDonald-Lewis, Isiah Whitlock Jr., Efren Ramirez, and Keira Hairston.
Directed by Angus MacLane (co-director "Finding Dory"), produced by Galyn Susman ("Toy Story That Time Forgot") and featuring a score by award-winning composer Michael Giacchino ("The Batman," "Up"), "Lightyear" opens only in theaters on June 17, 2022.
More Movie Fun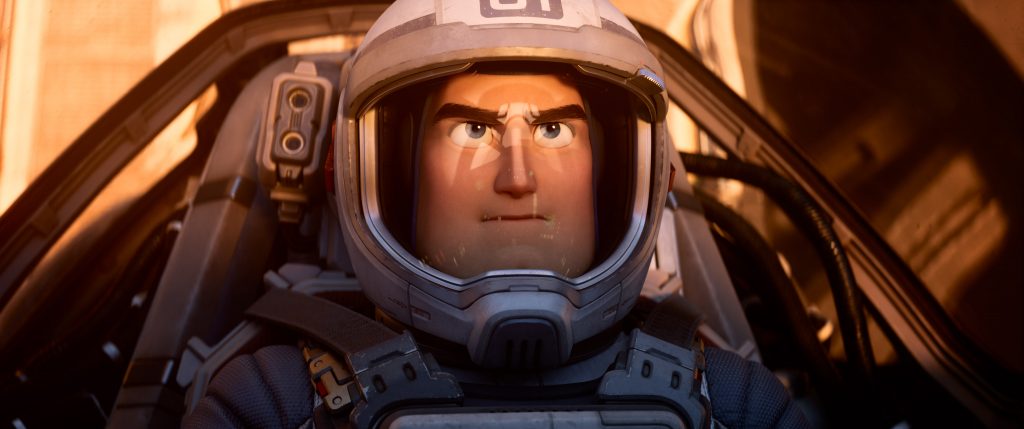 Lightyear Coloring and Activity Pages
This free printable pack includes:
Four coloring pages, featuring characters from the movie
Two "spot the difference" activity pages
A maze activity
A puzzle to cut out and complete
A "find Buzz" activity
A color and assemble your own spaceship activity
To download this printable, just click on the link below.
Lightyear Coloring and Activity Pages
Please remember that by downloading this printable, you are agreeing to abide by my Terms of Use. Thank you for visiting!