Free Elemental Coloring and Activity Pages
Whenever a new Disney/Pixar movie is set to be released, kids of all ages look forward to the new characters, settings, and stories. And Elemental, opening on June 16, 2023, is no exception. If you have a young movie fan at home who enjoys Disney printables and is anxiously awaiting this upcoming movie, download these Elemental coloring and activity pages today!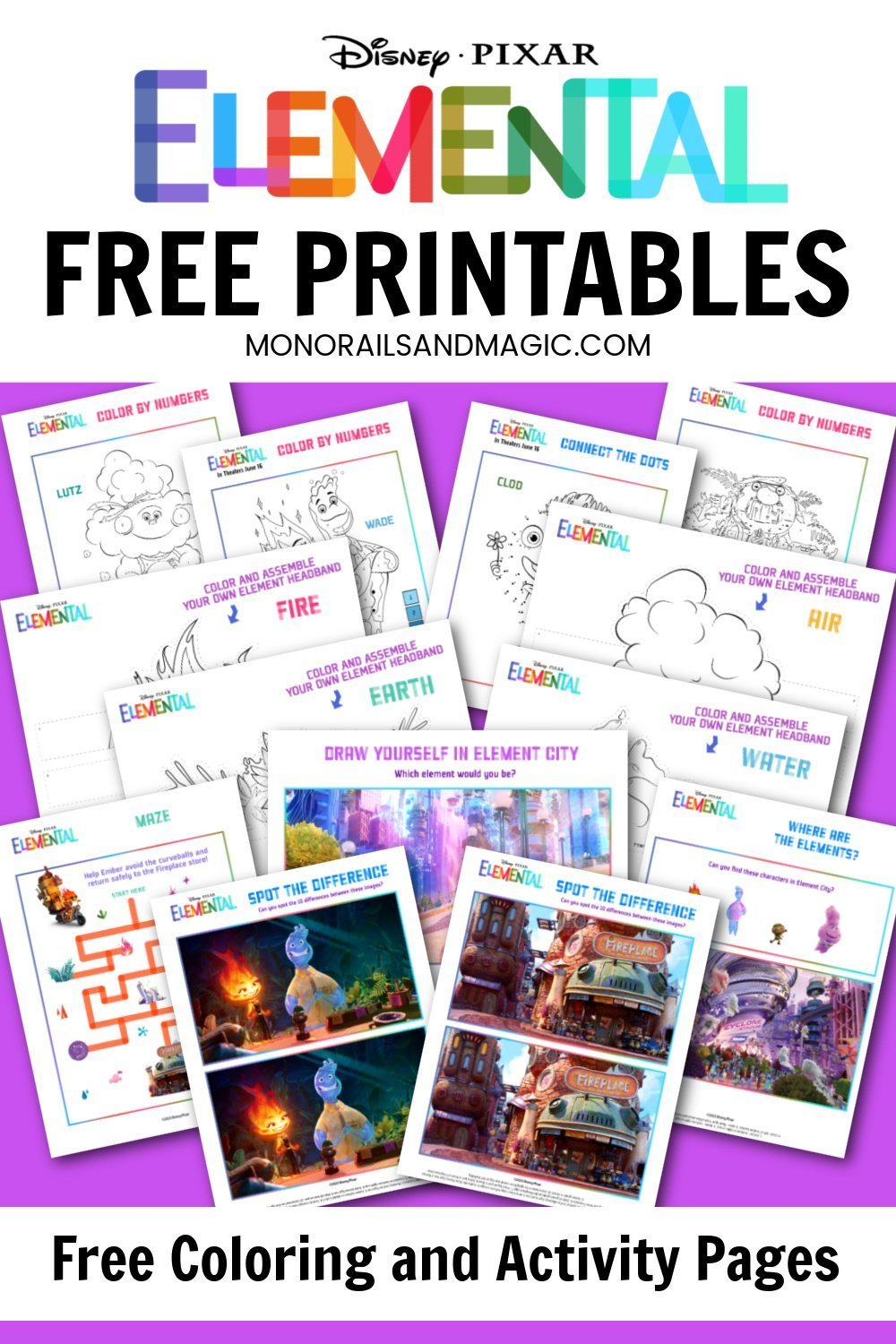 ***This post includes affiliate links. Please see my disclosure policy for more information.***
Disney/Pixar's Elemental
Disney and Pixar's "Elemental" is an all-new, original feature film set in Element City,
where fire, water, earth, and air residents live together.
The story introduces Ember, a tough, quick-witted and fiery young woman, whose friendship with a fun, sappy, go with the flow guy named Wade challenges her beliefs about the world they live in and the person she wants to be.
Set in a city that brings elements of different backgrounds together, "Elemental"
demonstrates that opposites do indeed attract. "It's a comedy filled with heart," says
producer Denise Ream. "It's a story about relationships—between Fire and Water,
between parents and their kids and between all of us and our neighbors who might not
look like us. It's part comedy, part family journey and part culture clash."
Directed by Peter Sohn, produced by Denise Ream, p.g.a., and executive produced by
Pete Docter, "Elemental" features a screenplay by John Hoberg & Kat Likkel and Brenda
Hsueh with story by Sohn, Hoberg & Likkel and Hsueh.
The voice cast includes Leah Lewis as the fiery Ember; Mamoudou Athie as the water-guy Wade; Ronnie del Carmen as Ember's soon-to-be retired dad, Bernie; Shila Ommi as Ember's love-seeking mom, Cinder; Wendi McLendon-Covey as Wade's stormy and Air-Ball-loving boss, Gale; Catherine O'Hara as Wade's welcoming mom, Brook; Mason Wertheimer as Ember's admiring neighbor, Clod; and Joe Pera as an overgrown city bureaucrat, Fern.
With the original score composed and conducted by Thomas Newman, Disney and Pixar's
"Elemental" opens in U.S. theaters on June 16, 2023.
More Movie Fun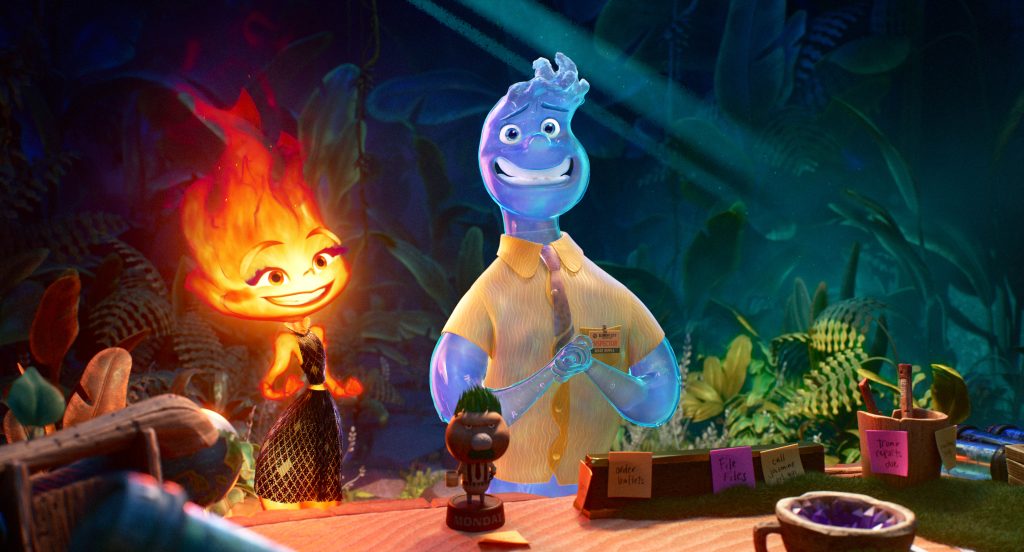 Elemental Coloring and Activity Pack
This free printable pack includes:
Three coloring pages, featuring characters from the movie
A connect the dots page
A maze activity
Two "spot the difference" activity pages
A "Where are the Elements?" activity
A puzzle to cut out and complete
Four color and assemble your own Element headbands
A "draw yourself in Element City" page
To download this printable, just click on the link below.
Elemental Coloring and Activity Pages
Please remember that by downloading this printable, you are agreeing to abide by my Terms of Use. Thank you for visiting!