5 Gift Ideas for Kids Who Love Disney
Do you need to shop for any Walt Disney World fans this holiday season? What about a young Disney fan? Fortunately Disney has tons of fun toys for kids of all ages. So whether your Disney fan is a boy or a girl, little or not so little anymore, you are sure to find something they will love. Today I'm sharing five gift ideas for kids who love Disney.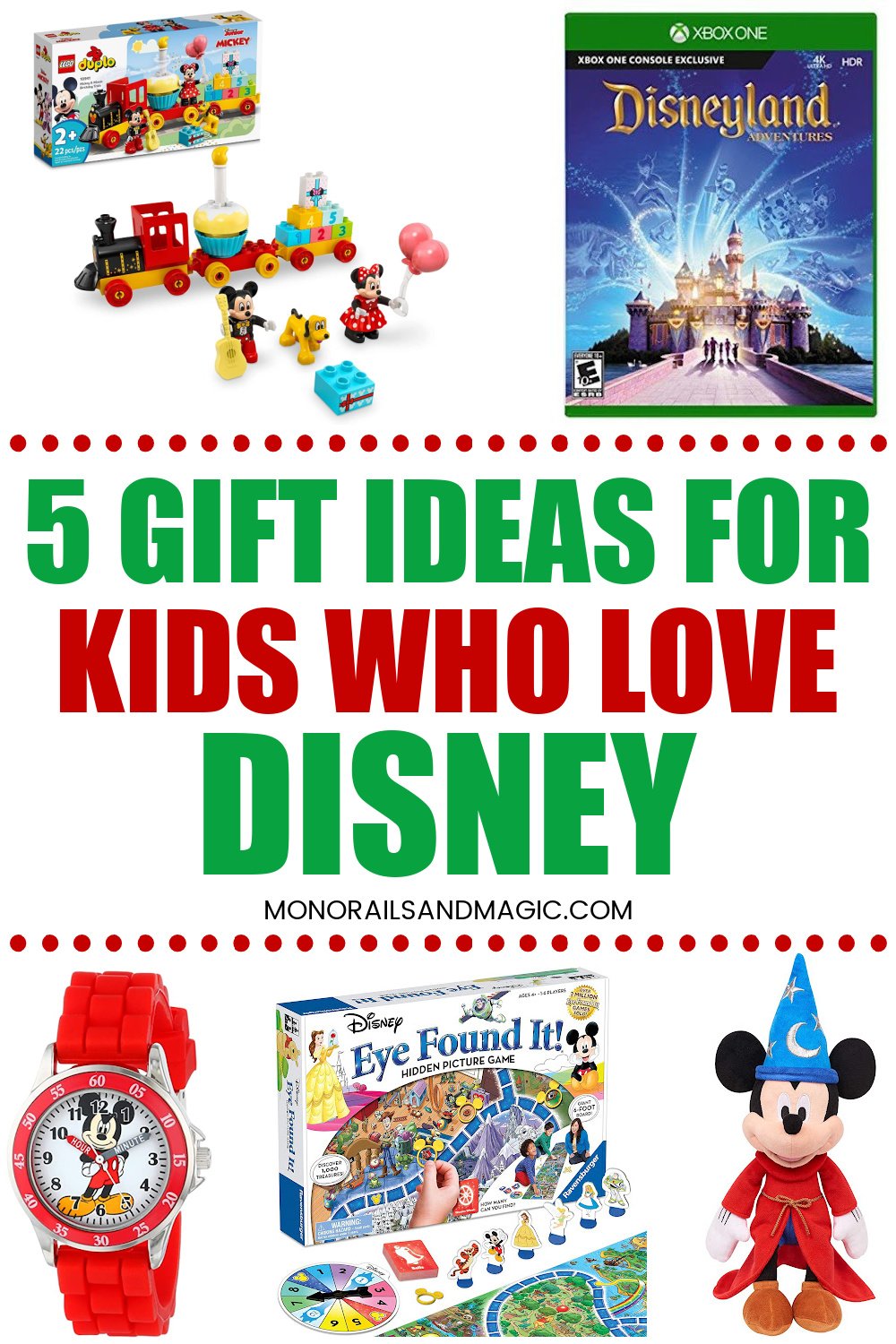 ***This post includes affiliate links. Please see my disclosure policy for more information.***
Gift Ideas for Kids Who Love Disney
There are so many possible gifts you could give to a child who loves Disney. It can be difficult to choose. These 5 ideas are a good place to start.
1. The World of Disney Eye Found It Board Game is one of my family's favorites. Players work together to try to find pictures hidden in 12 different Disney realms. There are over 1,000 hidden pictures on this six-foot long game board, making it new and exciting every time you play!
2. LEGO bricks always make a great gift. This LEGO DUPLO Mickey & Minnie Birthday Train set would be perfect for younger children who love this popular TV show.
3. Learning to tell time isn't always easy. But this Time Teacher Mickey Mouse Watch would be a great way for young Disney fans to learn. It's sturdy enough for kids on the go and comes in a few different colors.
4. Children can explore Disneyland and go on adventures in their favorite attractions with Disneyland Adventures. Even children who have never visited this park will enjoy this game.
5. Who doesn't love a Disney plush? Created to celebrate the 90th anniversary of the amazing Mickey Mouse, this adorable The Sorcerer's Apprentice Musical Plush plays music from Disney's Fantasia.