5 Tips for Eating Healthier at Walt Disney World
Eating healthy at Walt Disney World can be a challenge. There are yummy not-so-healthy temptations around every corner, especially at the quick service restaurants. But, if you are determined to try to make some healthier choices, it is possible.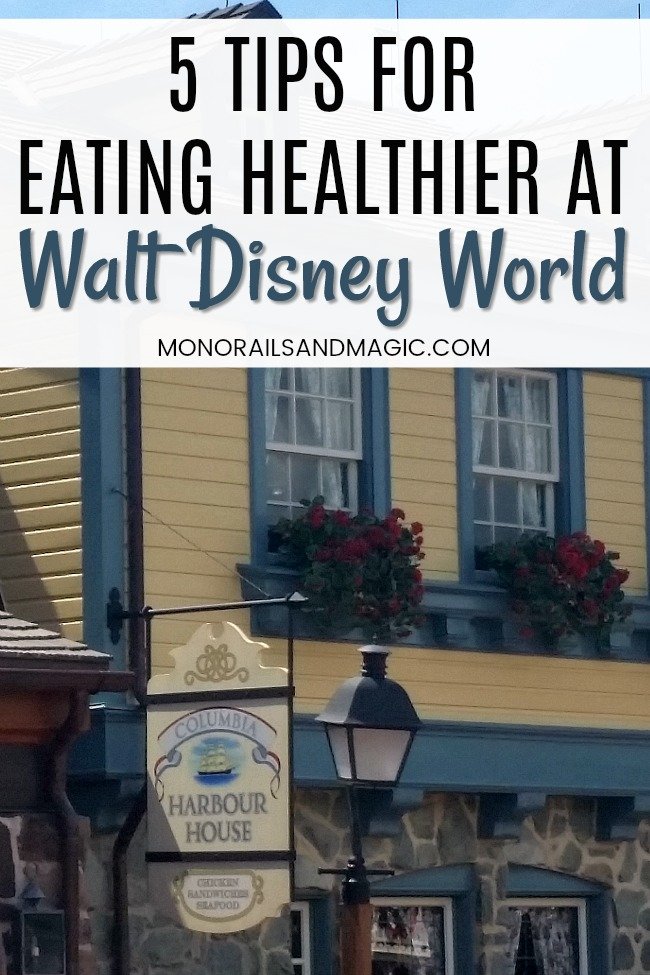 If you are planning on eating some of your meals at Walt Disney Word quick service restaurants, there are some simple things you can do to eat a little healthier.
1. Choose water instead of soda. Did you know that you can get free water at any quick service restaurant that sells fountain drinks? Well, you can! So choose water sometimes instead of a sugary soda.
2. Share an entree with someone in your group. Many of the restaurant portions are very big, even at the quick service locations, and sometimes we end up eating more than we really need to eat. So, every once in a while, order an entree or side and share it with a loved one.
3. Order off of the kids menu. Did you know that adults can order off of the kids menu? They sure can! The kids portions are usually smaller and/or come with healthier sides, like grapes or carrot sticks. So order off of the kids menu every now and then.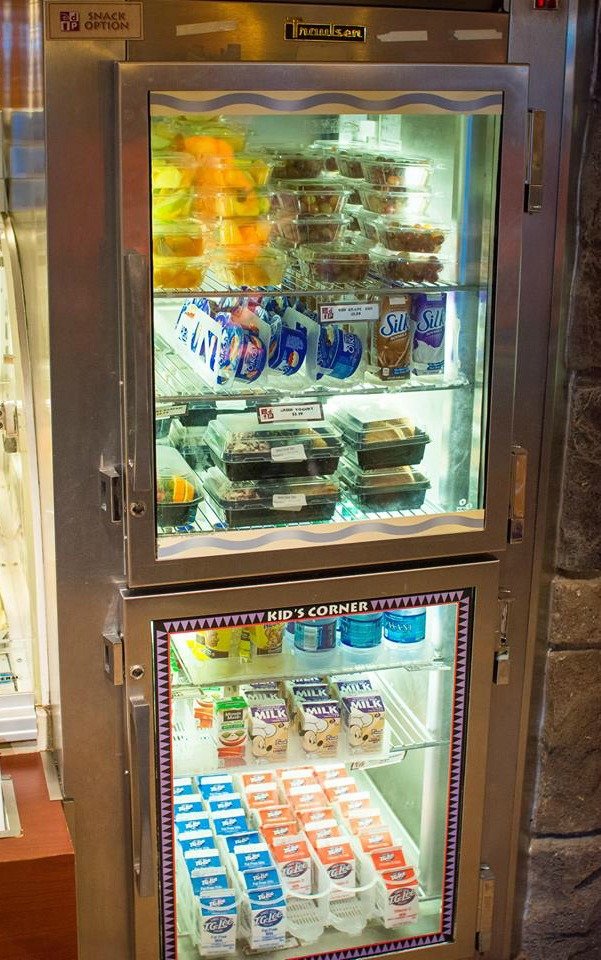 Photo courtesy of Rolling With the Magic
4. Choose items from the "Grab and Go" cases at your resort food court. The Grab and Go cases at the hotel resort food courts are a great way to have a healthier small meal or snack. They typically carry fruit cups, yogurt, carrot sticks, hummus, milk, and other items that are somewhat healthier than the other food court offerings.
5. Get to know the quick service menus before you go. Did you know that you can see what is available at every Walt Disney World restaurant online? The official Walt Disney World website has complete menus for the restaurants in the parks and resorts. Before your trip, browse through the menus and make note of some of the healthier options at the quick service restaurants and then bring those notes with you on your trip. This may take you a little time, but it could save you from making a hasty, unhealthy decision when you are starving while waiting in line to order.
***Please note: If you are buying the Disney Dining Plan, some of these tips may benefit your waistline, but not your wallet. Do what is right for you.***
Do you have any tips for eating healthier at Walt Disney World quick service restaurants?