Disney Park Essentials That Will Fit In Your Purse
We all seem to bring some kind of bag with us whenever we go to a Disney park. Backpacks, diaper bags, purses, tote bags, soft sided coolers…you name it.
What do I bring to Walt Disney World? My purse. That's it. It's one of those cross-body purses that are easy to carry around. It may be small, but it can hold most of the Disney park essentials that any visitor might need.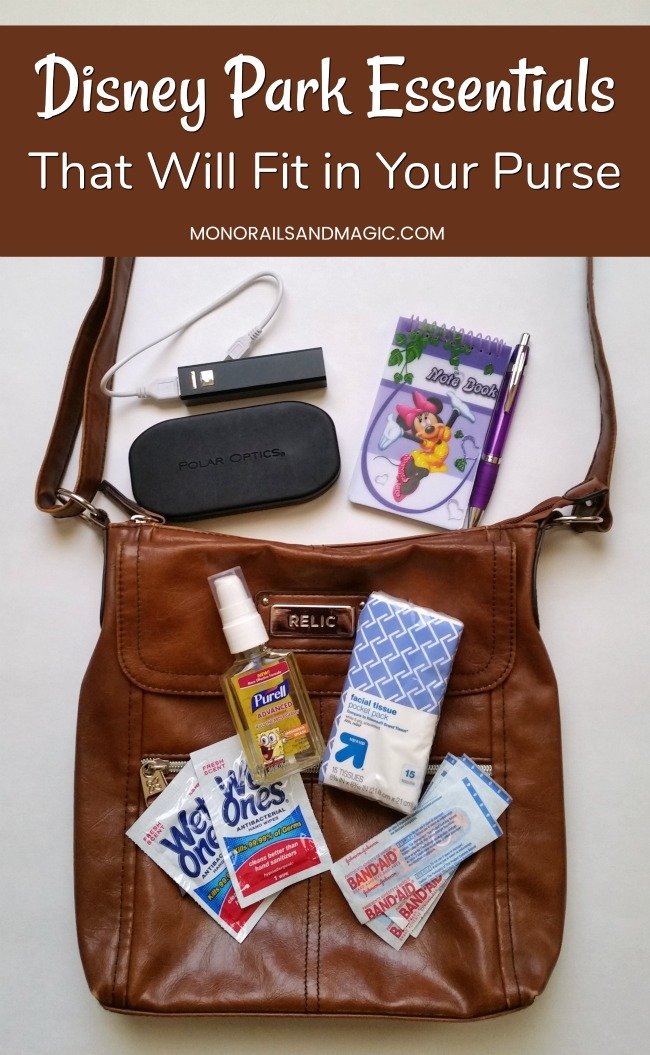 ***This post contains Amazon affiliate links for your convenience. Please see my disclosure policy for more information.***
I should mention that my husband is a trooper and he does carry a huge backpack around the parks. So he lugs around the ponchos, baseball caps, bottled water, snacks, and anything else we may need that is big. But I carry some very important things in that little bag of mine!
Disney Park Essentials In My Purse
Hand Sanitizer – Germs are unavoidable whenever there are that many people in one place. A little hand sanitizer throughout the day is a must!
Wet Wipes – It's almost impossible to eat a Mickey ice cream bar without needing a wet wipe.
Tissues – For snotty kids and adults.
Band Aids – For little kid boo boos and grown up blisters.
Portable Phone Charger – You need your smart phone for so many reasons in the parks nowadays. From tracking down a family member to changing your FastPass reservation. You can't afford to have your battery die on you.
Paper and a Pen – You never know when you might want to jot something down.
Sunglasses – I truly can't function during the day without them, especially at Walt Disney World.
Of course, this isn't everything that goes in my purse. I also include the basics, like cash, credit cards, ID, hairbrush, etc. But all of those Disney park essentials fit nicely in my bag too. (Confession time…I would totally use a fanny pack if they were still popular. I had a Walt Disney World one in the early '90's that I loved!)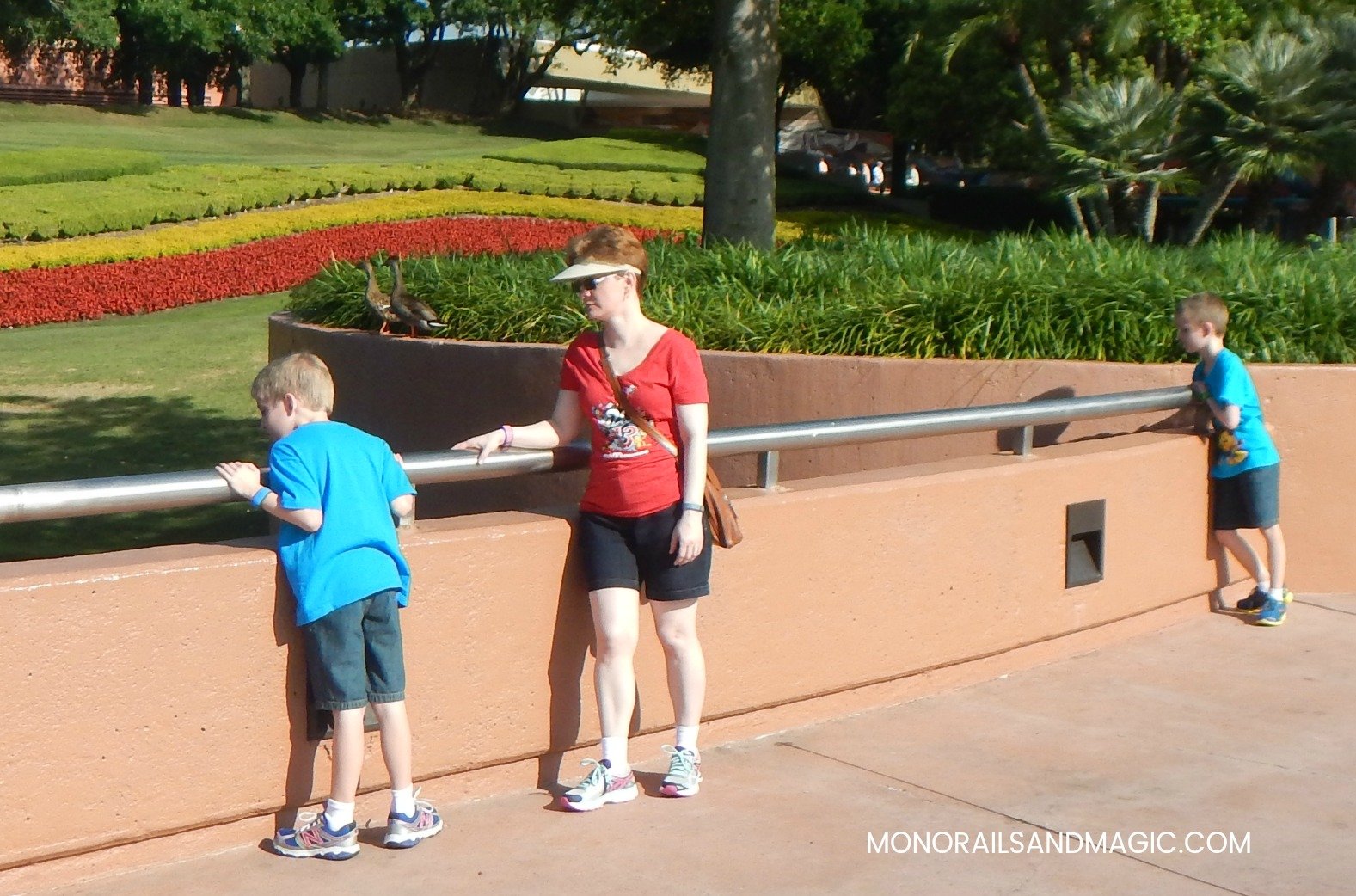 You might also like: