Family Resources for Disney's Bambi
The year 1942 brought us Disney's Bambi. This classic animated Disney movie is a favorite of many, with it's adorable characters and moments of humor. Now might be a great time to introduce you children to the movie with these family resources for Disney's Bambi.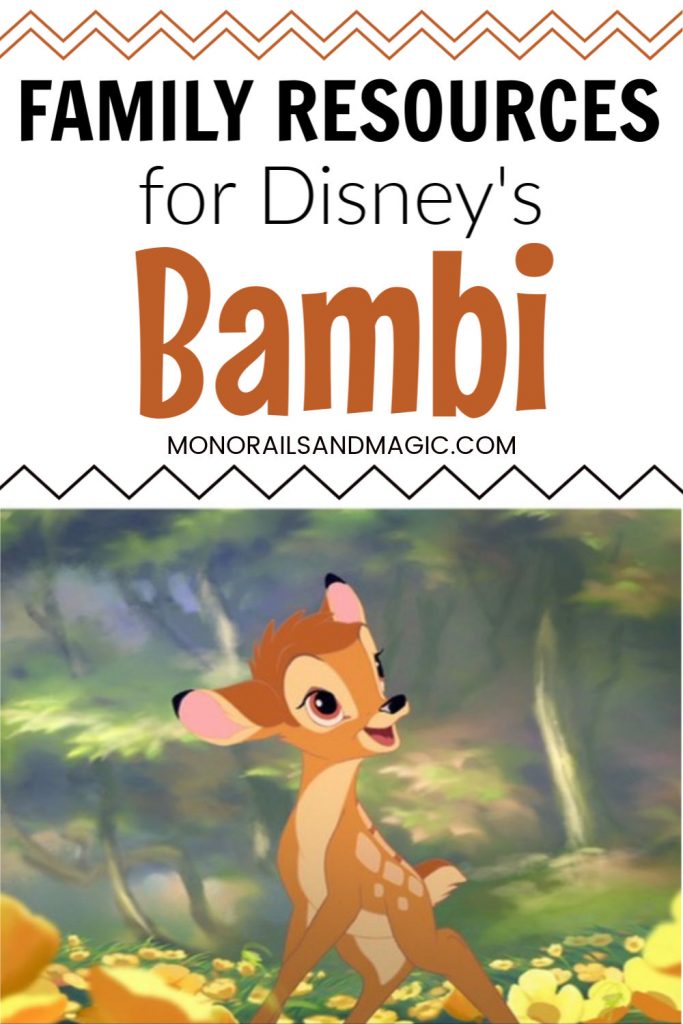 ***This post includes affiliate links. Please see my disclosure policy for more information.***
Family Resources for Disney's Bambi
If you are introducing your child to the movie for the first time or planning a family movie night, these resources will help you out.
General Movie Info
Year Released: 1942
Running Time: 70 minutes
Rating: G
Music: Soundtrack currently available on CD
How to Watch Disney's Bambi
Bambi is currently available for purchase on Blu-Ray and DVD. It is also available on Google Play, Prime Video, iTunes, YouTube paid movies, and Vudu.
The classic is currently included as part of Disney+.
What Parents Need to Know
If it has been a while since you watched Bambi, you may not remember that there are a few scenes that young or sensitive children may find scary or uncomfortable. For example:
Bambi's mother is shot and killed, but it is not shown on screen.
Several animals are shot by hunters.
There is a large forest fire, causing the animals to flee.
There is intense/scary music throughout the movie.
Books to Go Along with Disney's Bambi
There are several books for children that feature characters from Bambi.
Picture Books
Bambi (Little Golden Book) by Golden Books
Bambi's Hide and Seek (Step Into Reading) by Andrea Posner-Sanchez
Bambi (Disney Die-Cut Classics) by Editors of Studio Fun International
Bambi: A Life in the Woods by Felix Salten
Bambi's Children: The Story of a Forest Family by Felix Salten
---
More Resources to Go Along with Disney's Bambi
Disney's Bambi lends itself to lots of fun recipes, crafts, and more. Here are a few.
Recipes
Thumper's Wrap Sandwich from Disney Family
Bambi Butterfly Cupcakes from Jinxy Kids
Flower Cupcakes from Disney Family
Crafts
Bambi and Thumper Masks from Disney Family
Printables
Bambi Word Search Free Printable
Bambi Coloring Page from Disney Family
Bambi Printable Activity Pages from Pixie Dust Savings
---
Where Can I Find Bambi in the Parks?
Believe it or not, Disney's Bambi has almost no representation in the parks.
Bambi Topiary (Epcot)
There is usually a Bambi themed topiary at the Epcot International Flower & Garden Festival. That's pretty much it.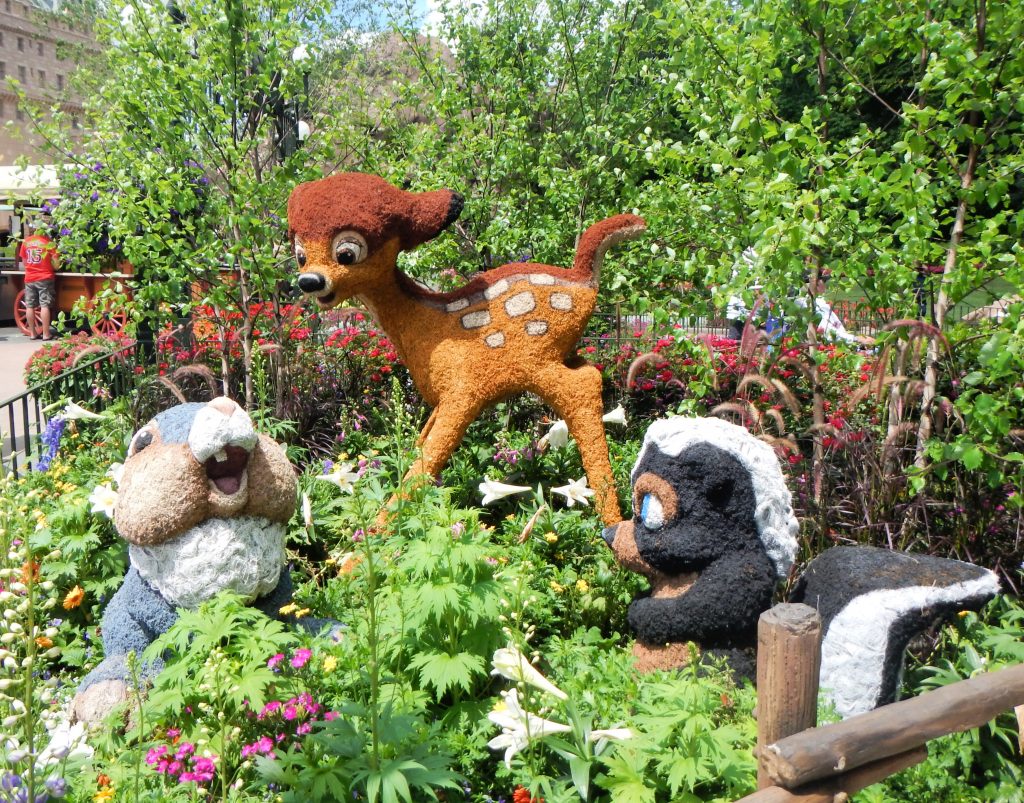 ---