Bambi Word Search Free Printable
Disney's Bambi is a true classic animated movie. There are so many fun characters that can be a part of a word search, or any Disney printable for kids. If you have been looking for some more family resources for Disney's Bambi, this Bambi word search would be a perfect fit.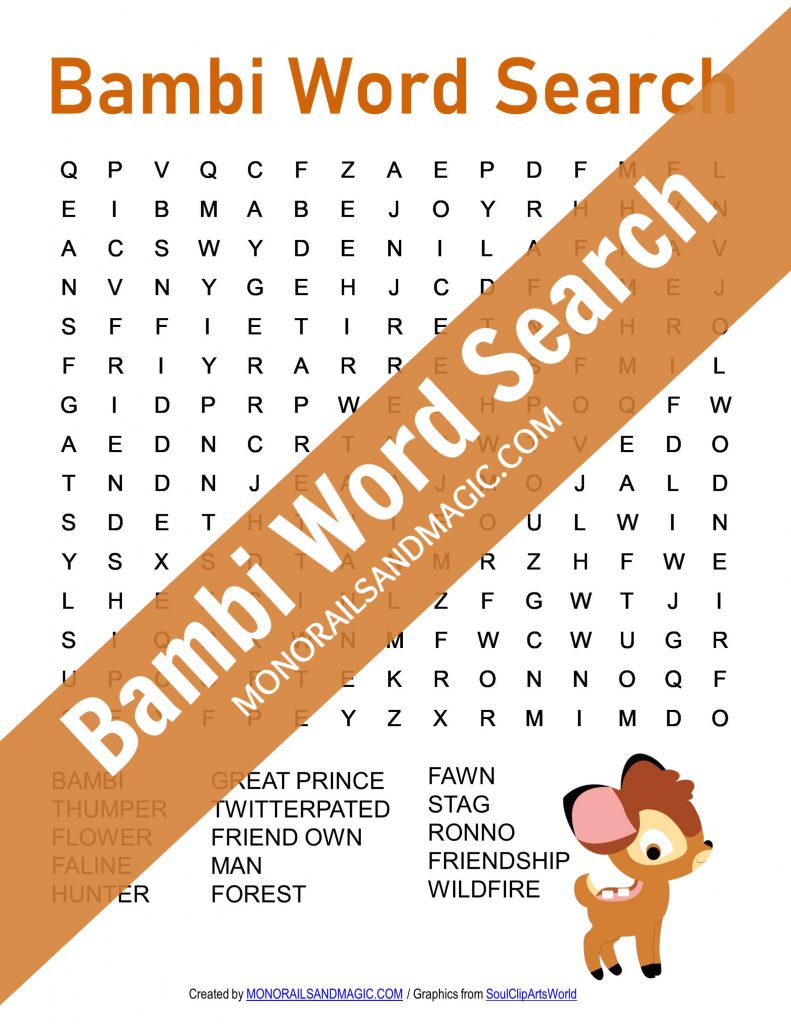 ***This post includes Amazon affiliate links. Please see my disclosure policy for more information.***
Bambi Word Search
This word search contains 15 words all related to the classic animated movie. The words can be found horizontally, vertically, and diagonally, plus they can be forwards or backwards.
What You Will Need
Printer Paper and a Printer
Pencils, Crayons, Markers, etc.
What Else You Might Need
If you would like to print out the word search and reuse it multiple times, you could use a laminator and laminating pouches. Here are some more options to make this free word search more fun:
To download this printable, simply click on the link below.
Please remember that, by downloading this printable, you are agreeing to abide by my Terms of Use. Thank you for visiting!