Fantasia Word Search Free Printable
Disney's Fantasia is a classic movie that is very different from most of the other Disney animated movies. It's not a traditional story. There aren't traditional characters. But it is still a classic must-see movie. If your child enjoys Disney printables, this Fantasia word search can help you with some of the tough composer names.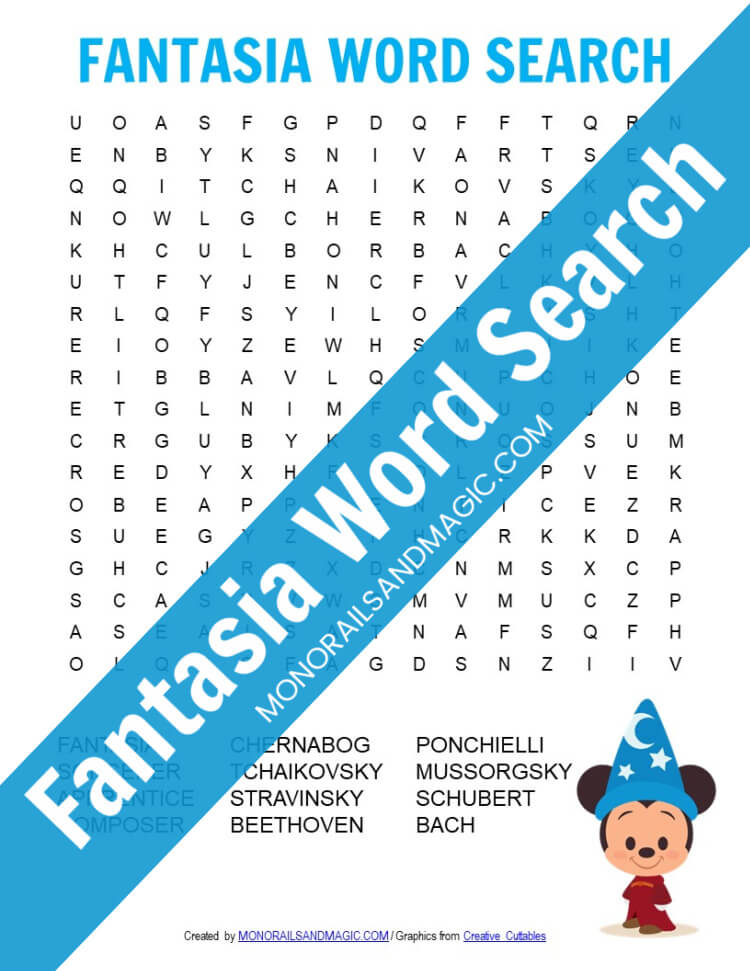 ***This post includes Amazon affiliate links. Please see my disclosure policy for more information.***
Fantasia Word Search
This word search contains 12 words all related to the classic animated movie. Many of them are difficult composer names that your child may need help reading. The words can be found horizontally, vertically, and diagonally, plus they can be forwards or backwards.
Ways to Use This Word Search
Have your child circle or underline the words as they find them. Use a pencil, colored pencil, crayon, or marker.
If it's easier for your child, he or she can use a highlighter or pale marker to highlight the words instead.
Another option would be to have your child dot each letter in the word with a bingo dauber. They are always lots of fun for kids!
What You Will Need
Printer Paper and a Printer
Pencils, Crayons, Markers, etc.
What Else You Might Need
If you would like to print out the word search and reuse it multiple times, you could use a laminator and laminating pouches. Then your child could use a dry erase marker or wet erase marker to complete the activity.
To download this printable, simply click on the link below.
Please remember that, by downloading this printable, you are agreeing to abide by my Terms of Use. Thank you for visiting!