Family Resources for Disney's Fantasia
It turns out that 1940 was a big year for Disney animated movies. First with the release of Pinocchio and then Fantasia. Your child may not be as familiar with this classic because it is not a traditional fairy tale story. But it is still a movie that is not to be missed. These family resources for Disney's Fantasia can help you better understand and enjoy the movie.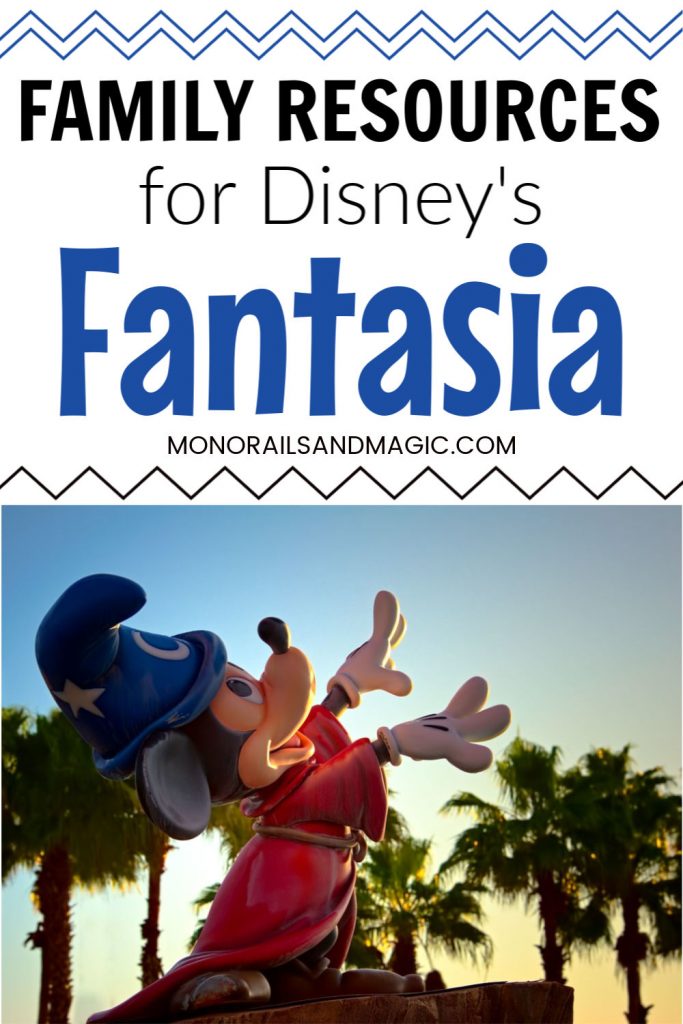 ***This post includes affiliate links. Please see my disclosure policy for more information.***
Family Resources for Disney's Fantasia
If you are introducing your child to the movie for the first time or planning a family movie night, these resources will help you out.
General Movie Info
Year Released: 1940
Running Time: 126 minutes
Rating: G
Music: Soundtrack currently available on CD
How to Watch Disney's Fantasia
Disney's Fantasia is currently still available for purchase in DVD format.
The classic is included as part of Disney+.
What Parents Need to Know
If it has been a while since you watched Fantasia, you may not remember that there are a few scenes that young or sensitive children may find scary or even boring. For example:
Children might need to know that this movie is very different. It is longer than most other animated Disney movies and does not have a traditional story line and characters. Most of the movie is made up of scenes set to classical music.
A scene with Mickey shows him surrounded by a storm and a giant, overpowering whirlpool.
There are scenes with earthquakes, fires, and explosions.
Two dinosaurs fight to the death.
There are ghosts and skeletons, as well as Chernabog, one of Disney's most scary villains.
Books to Go Along with Disney's Fantasia
Because this movie is not a traditional story, there aren't many books to go along with it. There are, however, children's books about the composers featured in the movie. Just click on the titles to find out more about the book.
Picture Books
The Sorcerer's Apprentice (Little Golden Book) by Don Ferguson
The Sorcerer's Apprentice: A Classic Mickey Mouse Tale by Disney Book Group
Books About the Composers
These books are all part of a series called Getting to Know the World's Greatest Composers.
Ludwig van Beethoven by Mike Venezia
Johann Sebastian Bach by Mike Venezia
Peter Tchaikovsky by Mike Venezia
Igor Stravinsky by Mike Venezia
---
More Resources to Go Along with Disney's Fantasia
Disney's Fantasia lends itself to lots of fun recipes, crafts, and more. Unfortunately, there are almost none to be found.
Recipes
Mickey Mouse Cupcakes: The Sorcerer's Apprentice from Get Away Today
Sorcerer Mickey Cupcake from Disney Family
Crafts
DIY Sorcerer Mickey Ears from Disney/Style
Sorcerer Mickey Mouse Halloween Costume on a Budget from Mom Rewritten
Printables
Fantasia Word Search Free Printable
---
Where Can You Find Fantasia in the Parks?
The movie Fantasia isn't represented much in the Disney Parks, but you can find Sorcerer Mickey in a few places.
Fantasmic! (Hollywood Studios and Disneyland)
Sorcerer Mickey plays a major role in this nightly spectacular.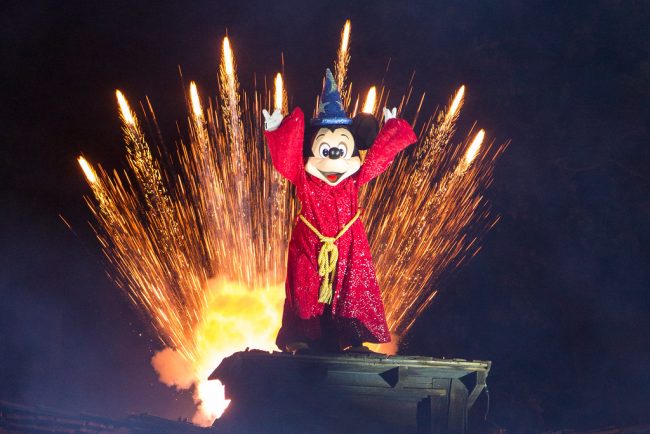 Mickey and Minnie Starring in Red Carpet Dreams (Disney's Hollywood Studios)
Visitors can meet Sorcerer Mickey at this very popular meet and greet.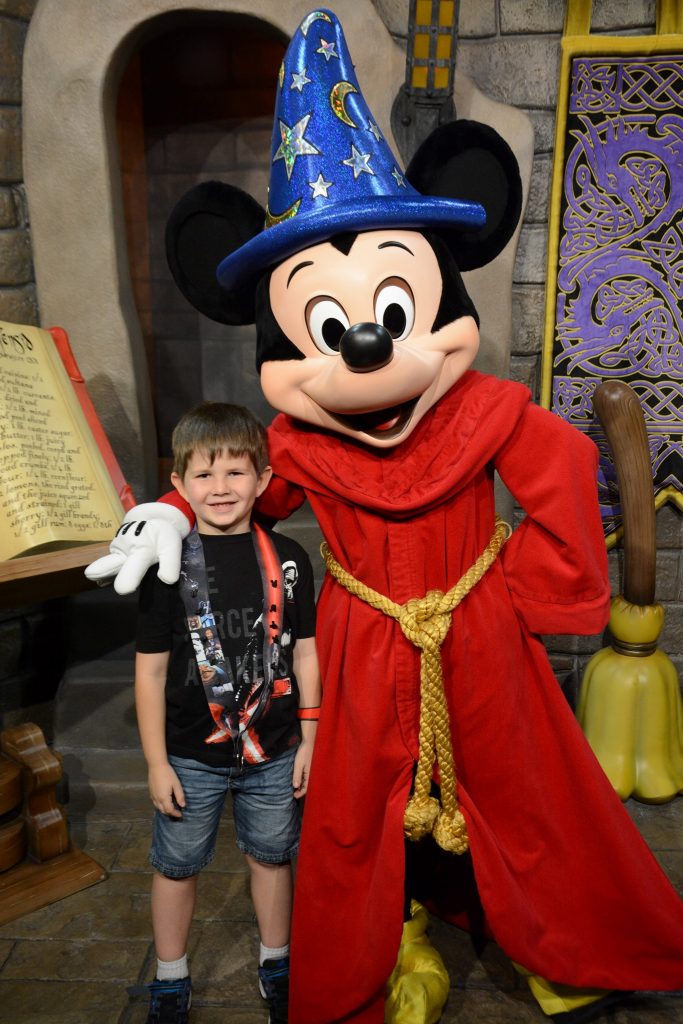 Disney's All-Star Movies Resort (Walt Disney World)
One section and the main pool are devoted to Disney's Fantasia. Both the original and the 2000 version.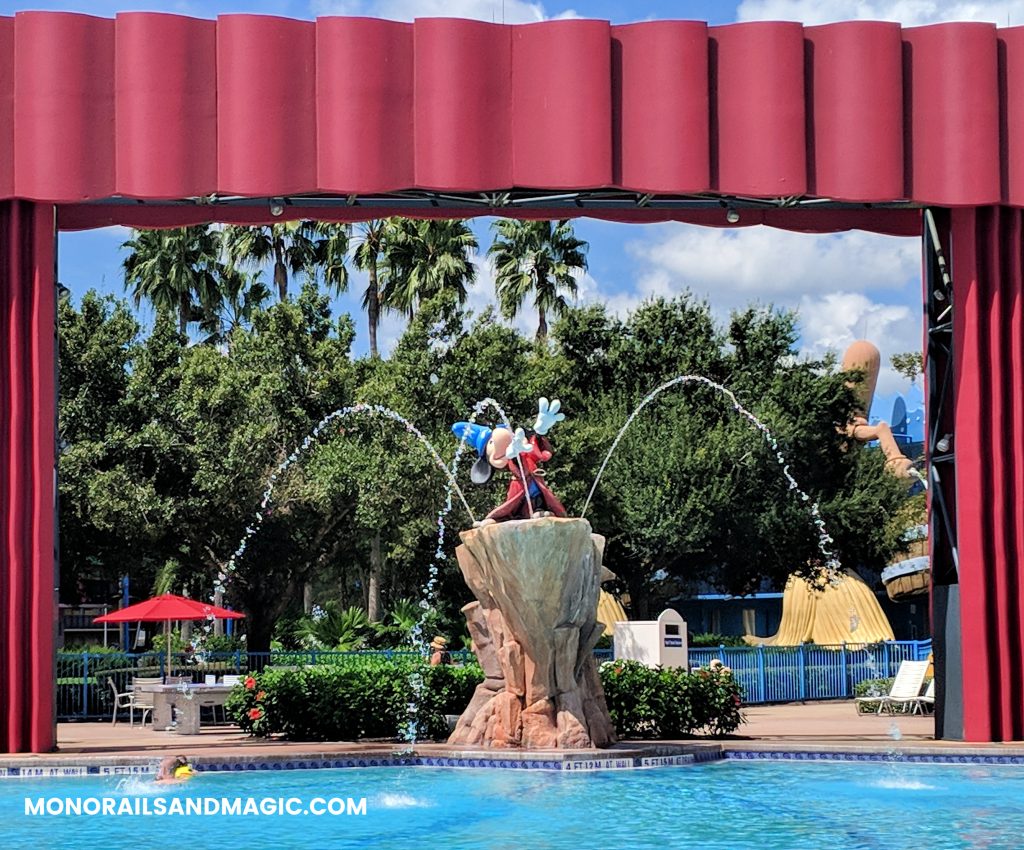 Fantasia Gardens (Walt Disney World)
One of the two miniature golf courses at Walt Disney World is themed to the movie.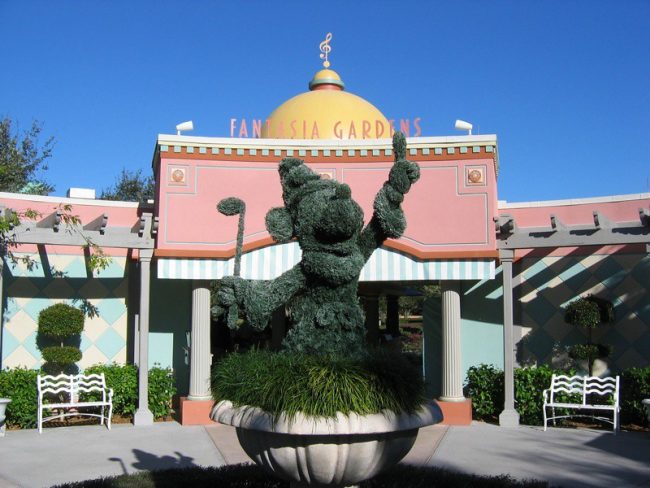 Fantasia and Fantasia Market (Disney's Contemporary Resort)
Disney's Contemporary Resort features a two shops themed to Fantasia.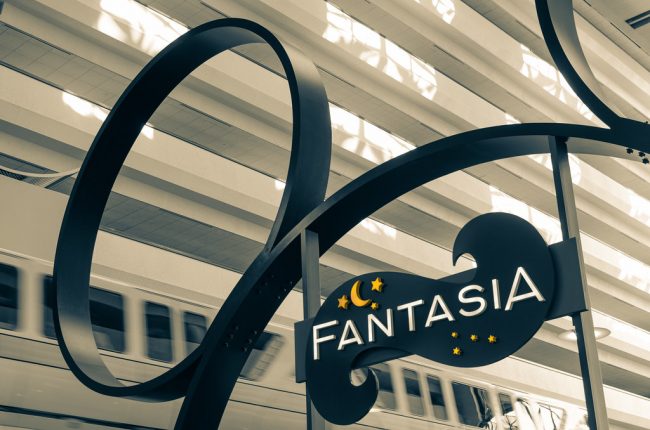 Disney's Fantasia Shop (Disneyland Hotel)
Visitors to the Disneyland Hotel can find a large Fantasia themed gift shop near the lobby.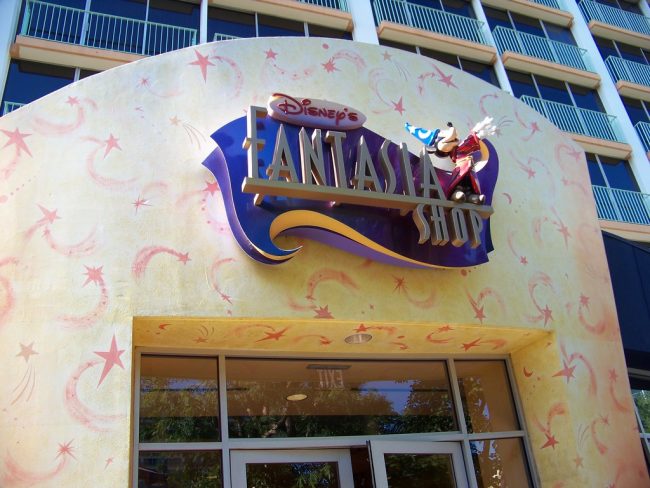 ---