Family Resources for Disney's Dumbo
The year 1941 brought us a classic Disney animated movie that is a favorite for many…Dumbo. Even though Disney released a live-action version recently, the animated version will always be considered a classic. If you are planning on sharing the movie with your children, these family resources for Disney's Dumbo will help you out.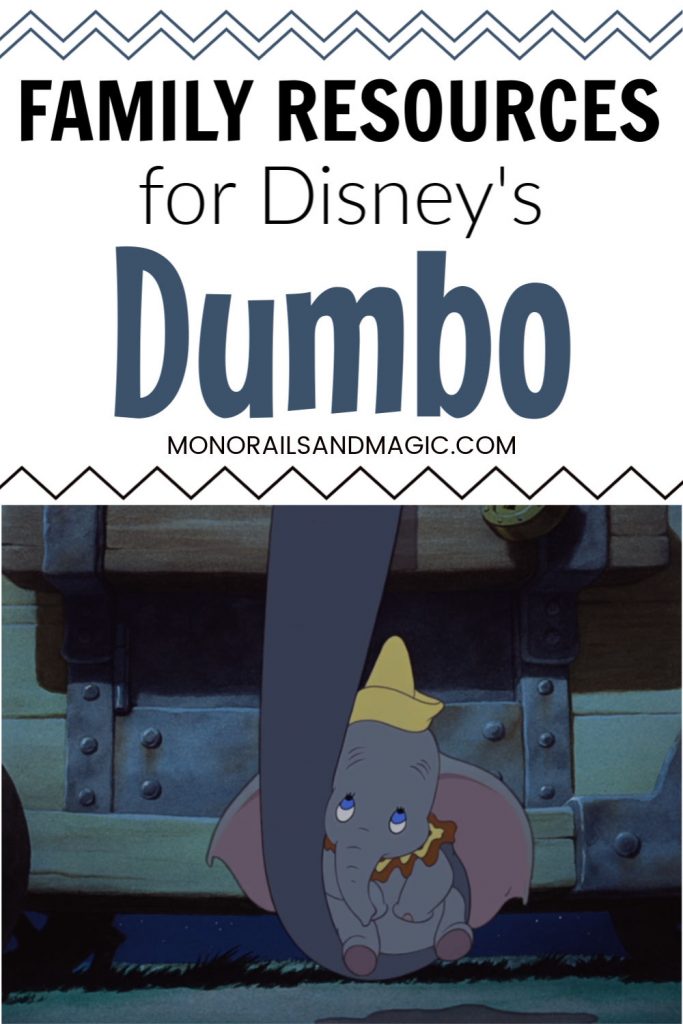 ***This post includes Amazon affiliate links. Please see my disclosure policy for more information.***
Family Resources for Disney's Dumbo
If you are introducing your child to the movie for the first time or planning a family movie night, these resources will help you out.
General Movie Info
Year Released: 1941
Running Time: 64 minutes
Rating: G
Music: Soundtrack currently available on CD
How to Watch Disney's Dumbo
Disney's Dumbo is currently only available for purchase in Blu-Ray and DVD format from individual sellers on Amazon. It is available for purchase on Google Play, Prime Video, iTunes, YouTube paid movies, and Vudu.
The classic is currently included as part of Disney+.
What Parents Need to Know
If it has been a while since you watched Dumbo, you may not remember that there are a few scenes that young or sensitive children may find scary or uncomfortable. For example:
Dumbo's mom is captured and caged, leaving Dumbo all alone.
Dumbo and Timothy accidentally get drunk and hallucinate.
The other elephants laugh at Dumbo and make fun of his ears.
There continues to be some controversy over the possible racist portrayal of the Crows.
Books to Go Along with Disney's Dumbo
There are a few books available for young children that feature characters from Dumbo.
Picture Books
Dumbo (Little Golden Book) by RH Disney
Dumbo Read-Along Storybook and CD by Disney Book Group
Disney Tails Dumbo and Mama by Calliope Glass
Dumbo Deluxe Step Into Reading by Christy Webster
---
More Resources to Go Along with Disney's Dumbo
Disney's Dumbo lends itself to lots of fun recipes, crafts, and more.
Recipes
Easy Dumbo Cupcakes from Ruffles and Rainboots
Dumbo Cake Mix Sugar Cookies from Sugar Spice and Glitter
Dumbo Cupcakes and Printable from Lovebugs and Postcards
Crafts
Easy DIY Dumbo Bow from Clementine County
DIY Dumbo Mickey Mouse Ears from Ruffles and Rainboots
Dumbo Inspired Slime Jars from Cutefetti
Printable Dumbo Popcorn Bucket from The Savvy Mama Lifestyle
Printables
Dumbo Word Search Free Printable
Dumbo Memory Game Free Printable
Dumbo Coloring and Activity Pages (These are related to the recent live action movie, but they would still be a great resource.)
---
Where Can I Find Dumbo in the Parks?
The movie Dumbo is represented in a few places in the Disney Parks.
Dumbo the Flying Elephant (All Disney Parks)
This classic ride can be found at the Magic Kingdom and at all of the other Disney Parks.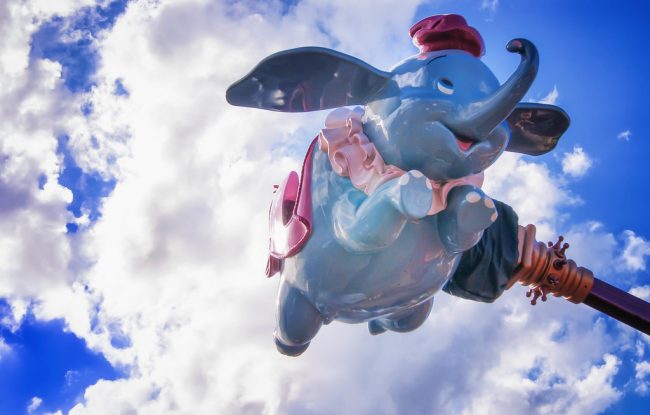 Storybook Circus (Magic Kingdom)
This area in Fantasyland at the Magic Kingdom is based on Disney's Dumbo and is home to Dumbo the Flying Elephant and the Casey Jr. Soak 'N' Splash Station.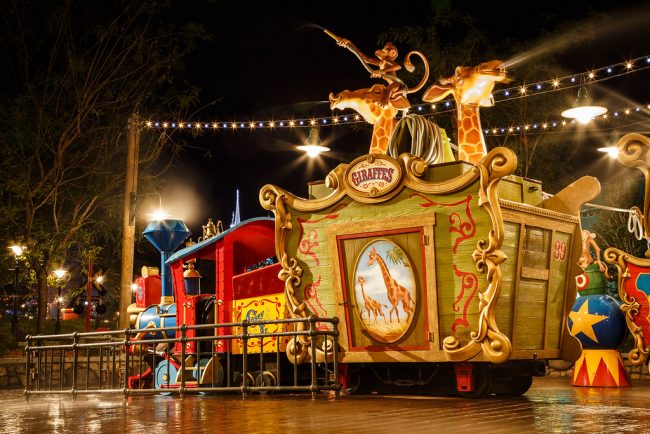 Casey Jr. Circus Train (Disneyland and Disneyland Paris)
This attraction is a ridable miniature railroad at Disneyland and a roller coaster for young children at Disneyland Paris.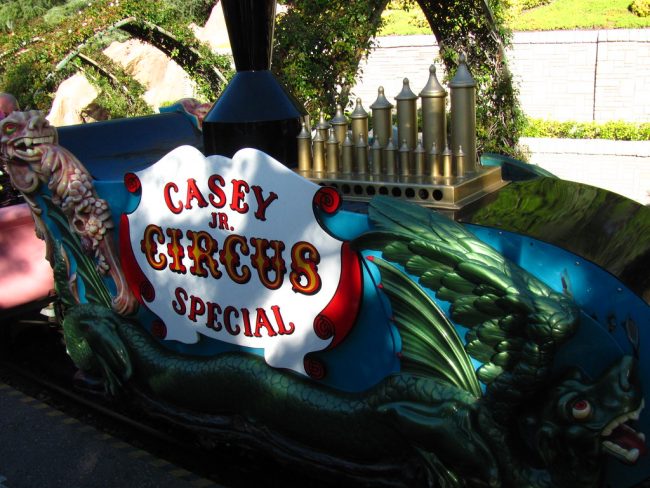 ---