Basic Guide to Pop Century's Hippy Dippy Pool
Our family has stayed at Disney's Pop Century Resort a few times now and we love it! When we were planning our first stay, we were a little worried that the pool wouldn't be very interesting at a value resort. After all, when you have young children, the hotel pool is extremely important. It turns out that I worried for nothing, because the Hippy Dippy Pool at Pop Century is awesome!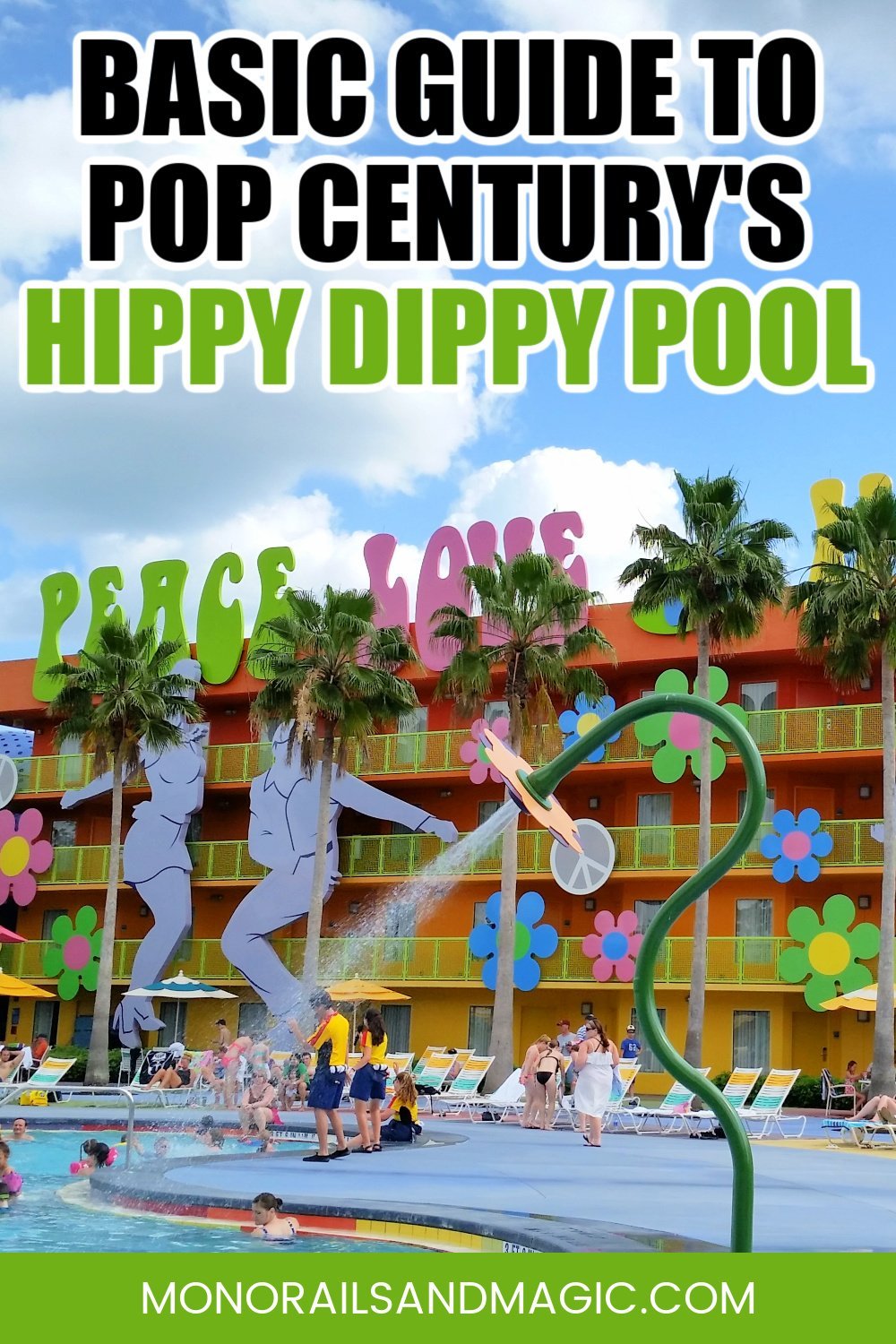 The Hippy Dippy Pool at Disney's Pop Century Resort
Disney's Pop Century Resort has three pools:
The Bowling Pool is shaped like a bowling pin and is located in the 1950's section of the resort.
The Computer Pool is shaped like a computer and is in the 1990's section.
The largest pool is the Hippy Dippy Pool, which is located right behind Classic Hall in the 1960's section.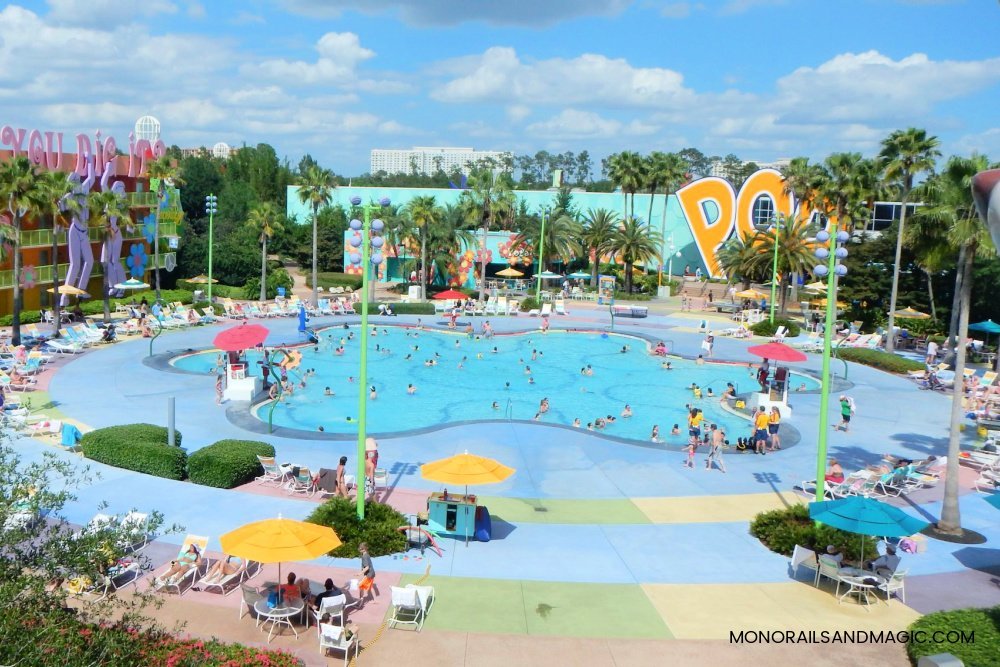 The Hippy Dippy Pool is shaped like a flower and fits perfectly with the theme of the 1960's section. Like all of the pools at the value resorts, it does not have a slide like you would find at the deluxe or moderate resorts.
This was the fact that had me worried ahead of time. I wondered if my boys would have fun in a pool without any special features. After only five minutes in the pool, it was obvious that my boys were having the time of their lives.
Pool Basics
The pool rules are posted in various locations around the pool area. Hours and lifeguard availability vary and are subject to change.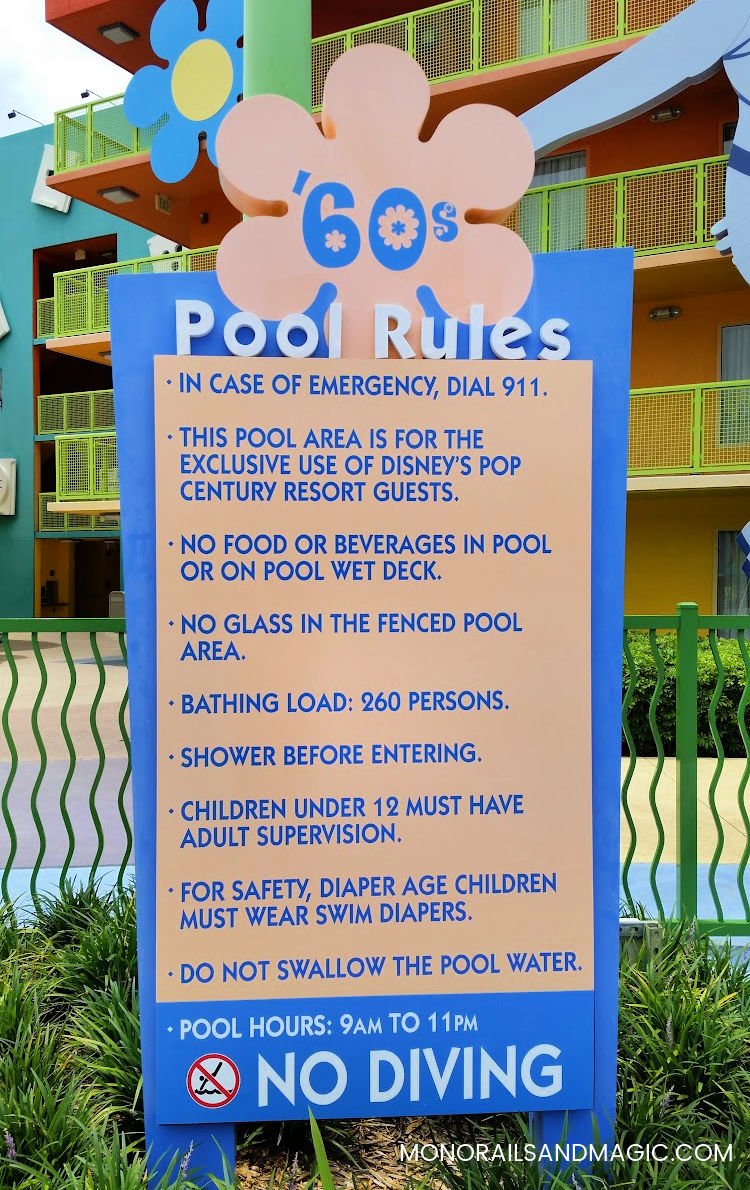 The pool is surrounded by a fence for everyone's safety. You do not need a Magic Band or card to open the gate at this time.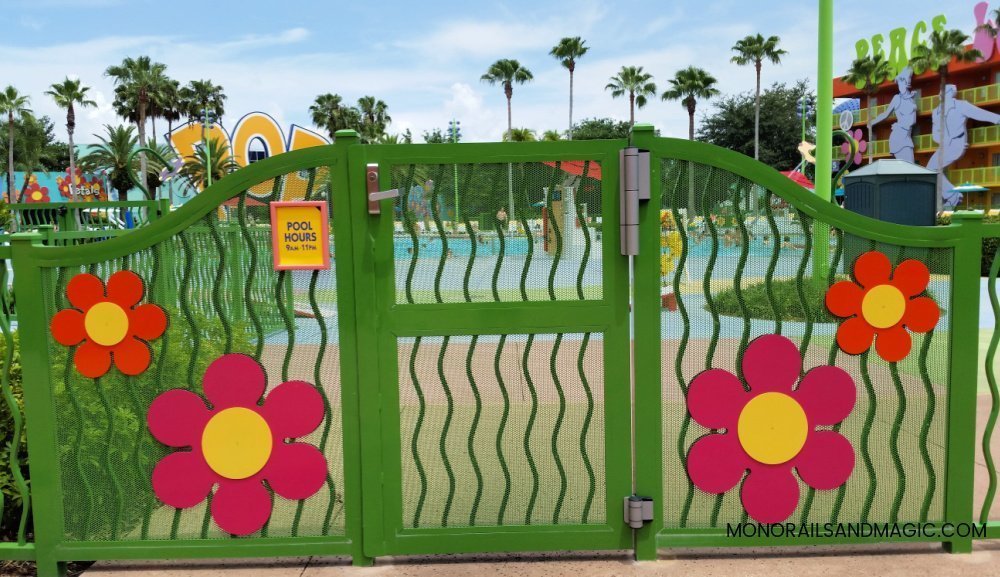 Complimentary life vests are available in a few different sizes.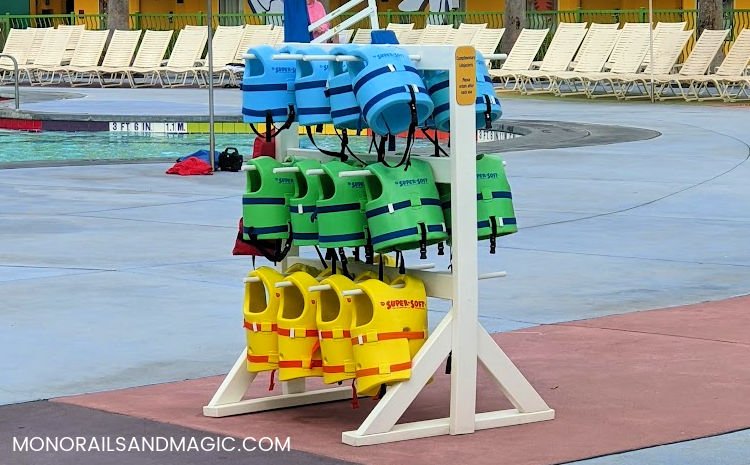 Pool Features
There are two features of this pool that my boys really loved. First, it may not have a slide, but it has four huge flower shaped water jets around the pool that are lots of fun.
Second, the way the pool is designed is perfect for young children who are too old for a kiddie pool. It is a zero-depth entry pool.
Unlike most pools that have a shallow end that gradually gets deeper as you move toward the other end, the Hippy Dippy Pool is 3 feet, 6 inches deep all the way around the pool and gets deeper (4 feet, 9 inches) as you move toward the center. In other words, you can climb into the pool from anywhere and still be in shallow water.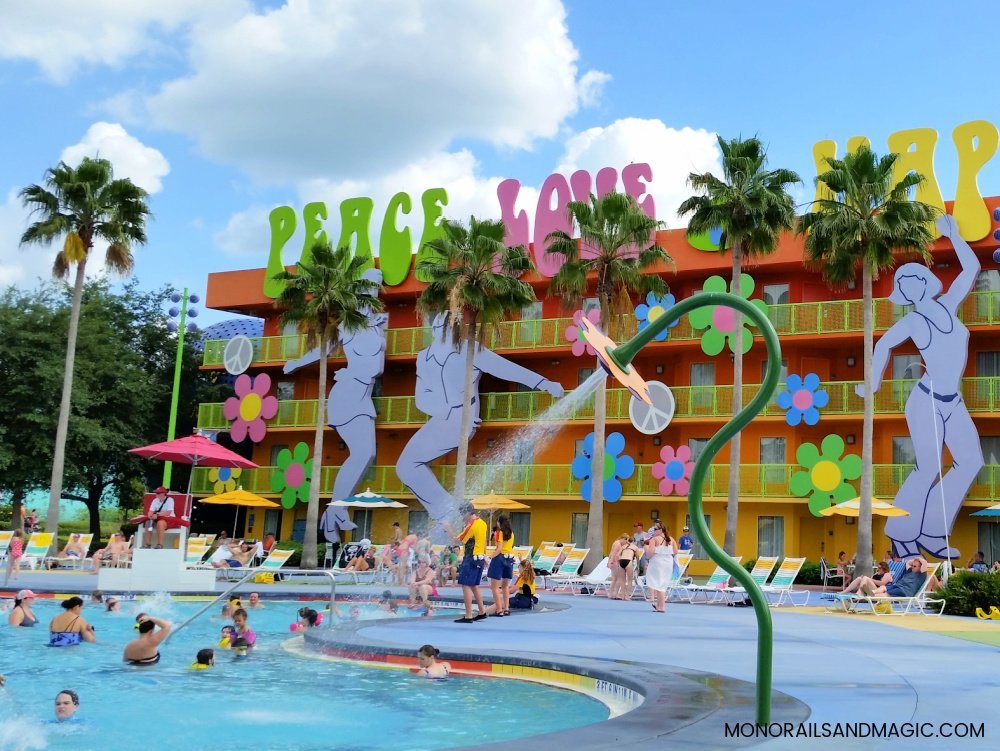 More Hippy Dippy Pool Features
Like other Walt Disney Resort pools, the main pool at Pop Century also includes:
Towels for guests and a place to return them
Nearby restrooms
Private showers
Lockers
Fun family friendly activities led by cast members every afternoon (weather permitting)
So, if you are looking for a value resort at Walt Disney World with a pool your kids will love, you should give Pop Century Resort and the Hippy Dippy Pool a try!