12 Movie Recipe Combos for Disney Movie Night
Have you been working your way through all of the Disney animated movies? If you have, some movie inspired recipes might help.
I'm so happy to have my friend Clare from Just Bright Ideas here today. She is also a huge Disney fan and she has some super fun recipes for your next Disney movie night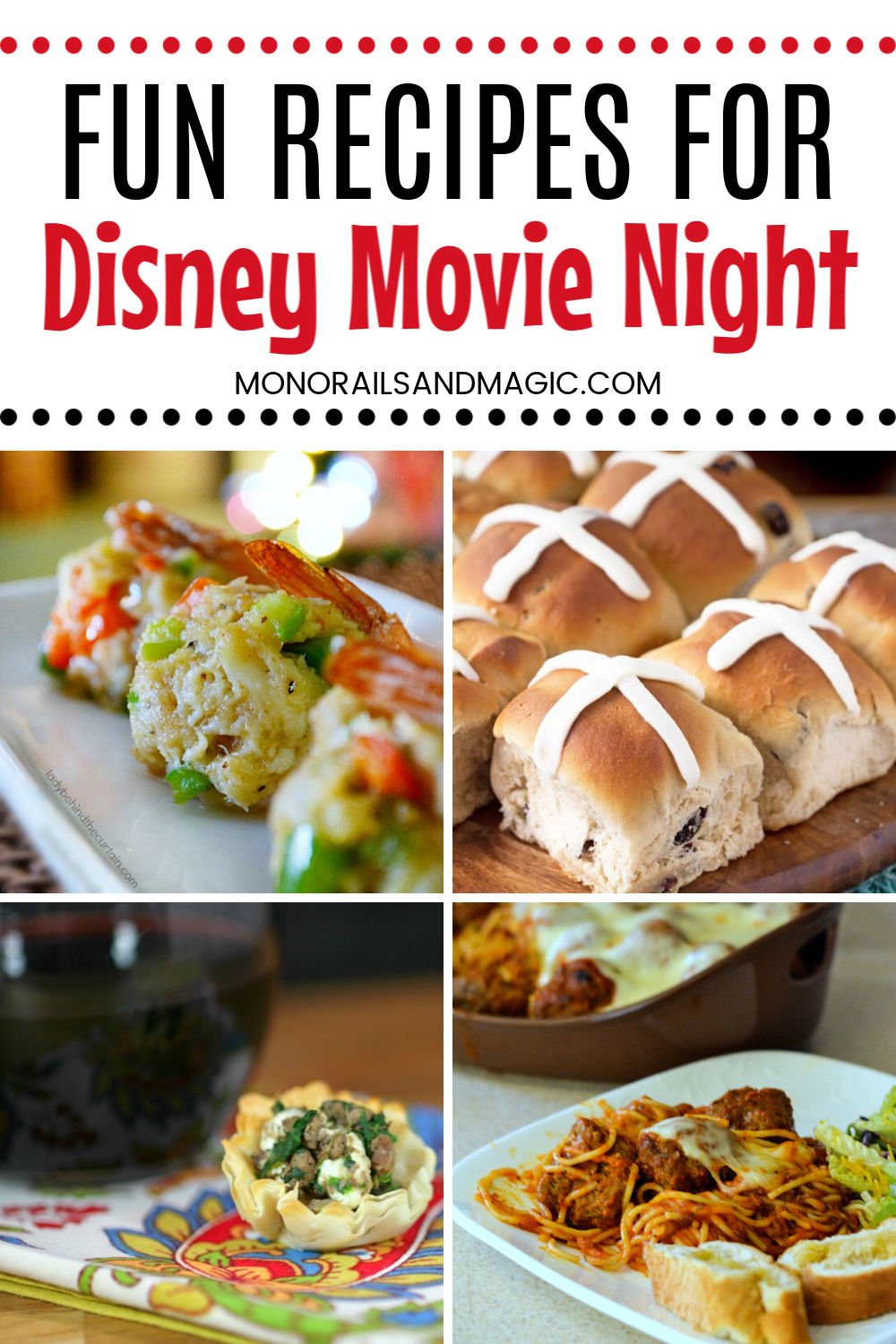 ***This post includes Amazon affiliate links. Please see my disclosure policy for more information.***
Disney Movie Night
What's your favorite Disney movie? It's so hard to narrow it down to just one but my all time favorite is Beauty and the Beast (closely followed by Frozen!) I was excited when Cindy asked me to stop by and share something with you today, and since I'm a fellow Disney fan I thought perhaps we could kick back and watch our favorite Disney movies, while eating some delicious Disney inspired food of course!
---
Even More Disney Movie Night Ideas
Snow White and the Seven Dwarfs Family Movie Night
---
How to Plan a Disney Movie Night
Planning a Disney movie night for your family is really easy. The hard part is agreeing on what to watch. There are over 100 choices!
Thanks go Amazon, the local library, and now Disney+, your family can watch most of the animated movies that have ever produced by Disney.
So…Pick a night. Pick a movie that everyone agrees on. Then try to figure out what to eat. Are you going to make a snack? A fun drink? Or an entire entree? It's up to you!
Below you will find 12 Disney movies and 12 recipes to go with them. Plus a few items to make your Disney movie night even more special!
Disney Movie Night Recipes
There are so many delicious ideas for your Disney movie night! These recipes are all inspired by classic Disney movies. They include appetizers, entrees, and desserts.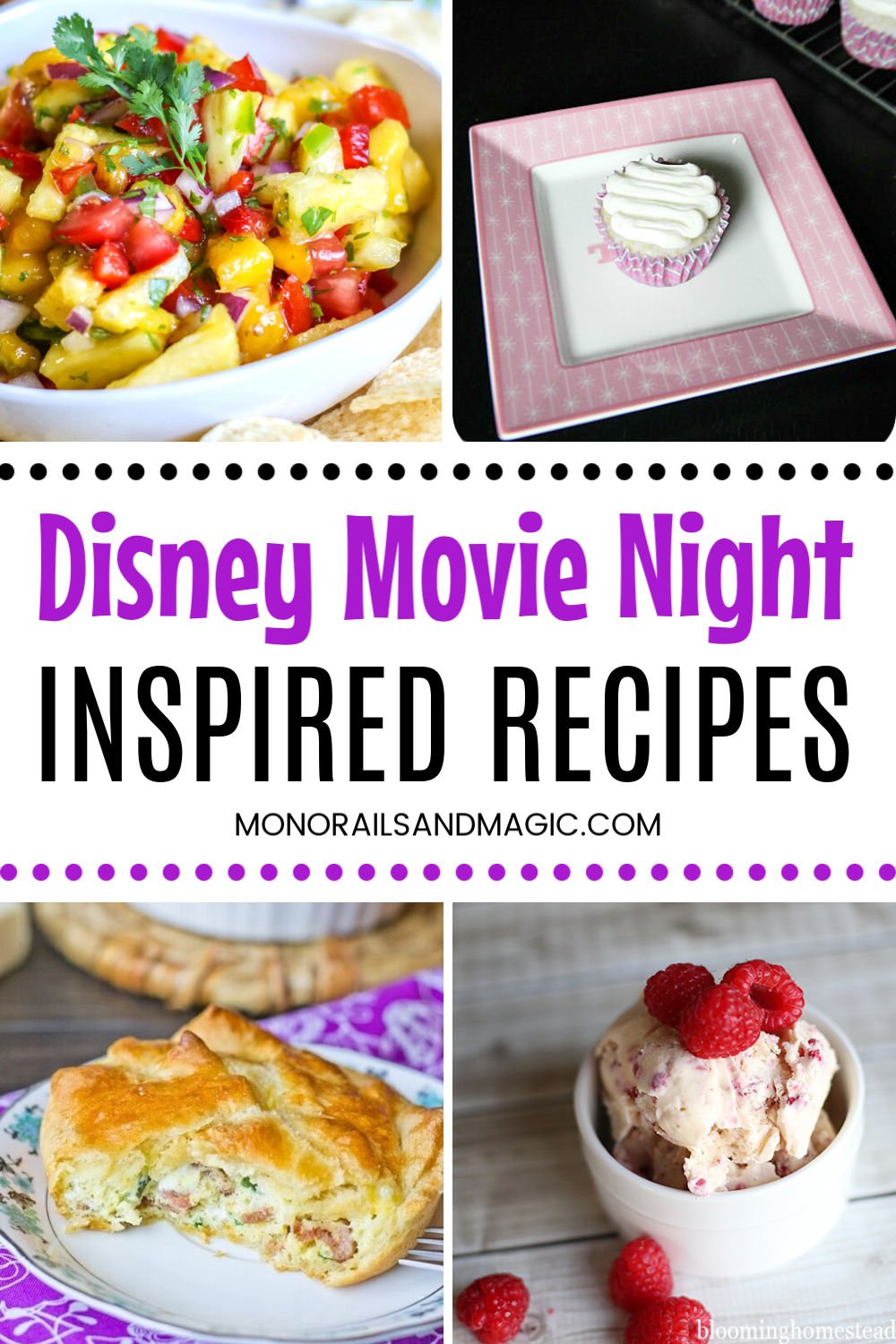 ---
Clare Swindlehurst is mum to toddler twins and a lifetime fan of all things Disney. When she's not picking up toys abandoned by her little humans you'll find her sharing kid friendly recipes and Disney tips over at Just Bright Ideas.