Walt Disney World Would You Rather Game Free Printable
Have you ever played a game of "Would you rather?" with your family? It is a fun way to learn some new things about each other. If your family loves to travel to the parks and loves free Disney printables, then a Walt Disney World would you rather game would be lots of fun!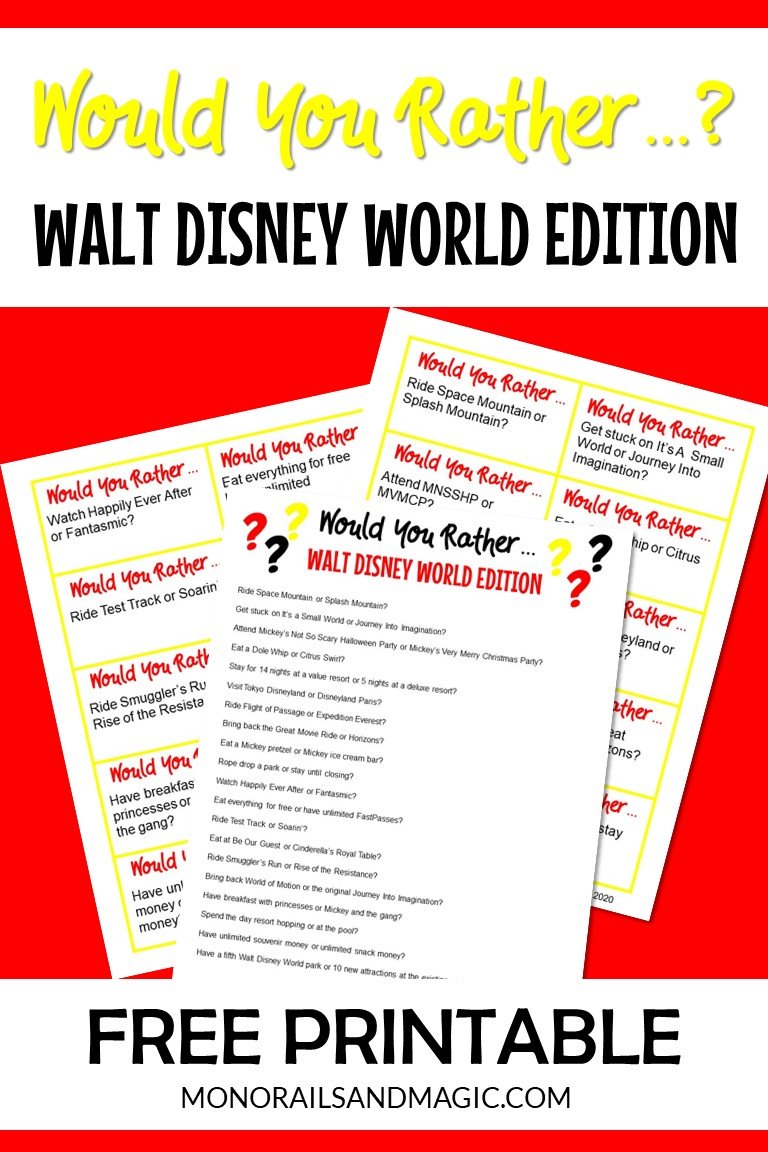 ***This post includes affiliate links. Please see my disclosure policy for more information.***
Walt Disney World Would You Rather Game
Disney fans love sharing their opinion on all things, well…Disney. And Disney Parks goers are very particular about what they like and don't like when it comes to park experiences.
These questions would be a fun way to pass the time while waiting in those long lines or when you are stuck somewhere in the rain. You could also play at home when you are missing the parks.
What You Will Need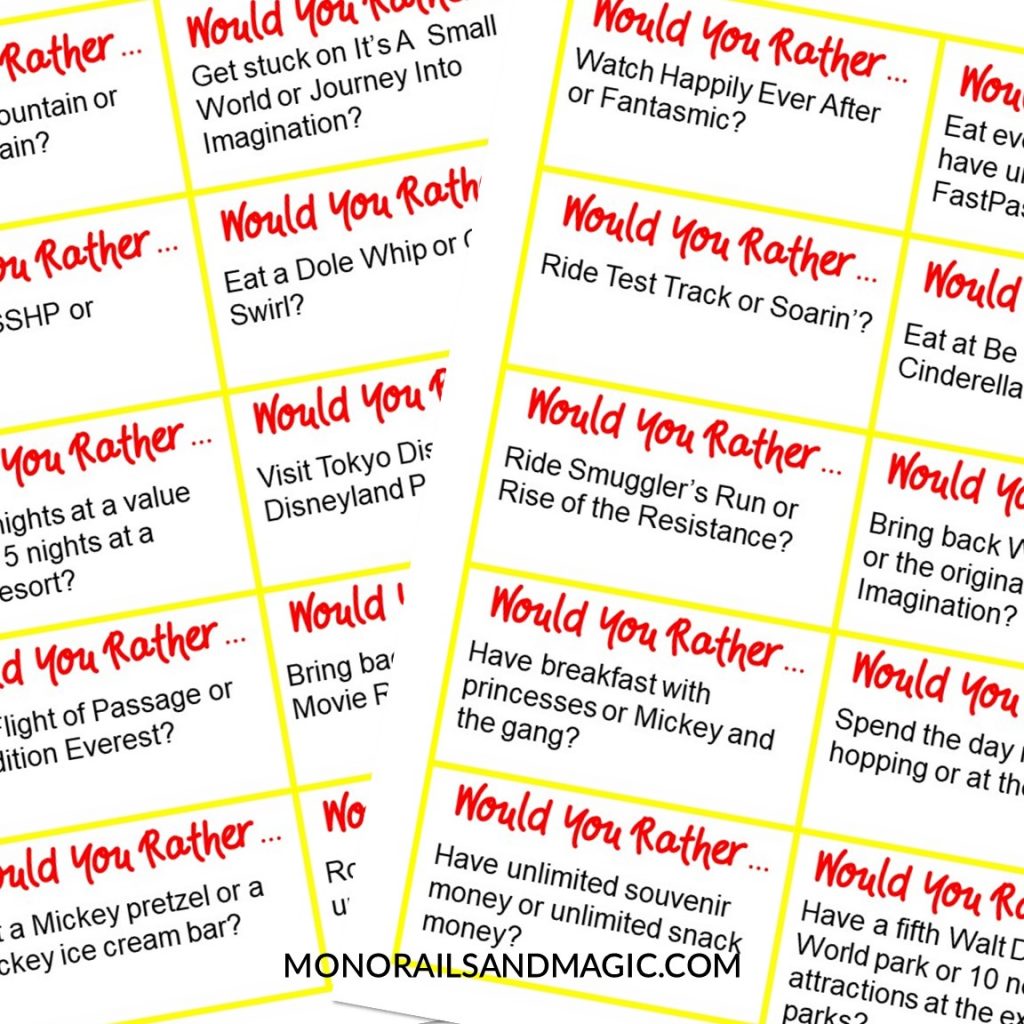 How to Play
Print out the two pages with the questions (there are 20 in all).
Mix up the cards.
Choose one card and have everyone who is playing take turns answering.
Or have each person pick their own card and answer the question.
It's really up to you. You make up your own rules!
If you don't want to deal with the cards, I have also included a printable with all of the questions on one page.
---
To download this printable, simply click on the link below.
Walt Disney World Would You Rather Game
Please remember that by downloading this printable, you are agreeing to abide by my Terms of Use. Thank you for visiting!