Family Resources for Disney's Melody Time
Has your family seen Disney's Melody Time? The movie isn't one story, but rather seven different segments featuring popular music and folk music. While it may not be one of the most popular Disney animated movies, it is a lot of fun and includes a few well-known folk stories. These family resources for Disney's Melody Time would be a good place to start.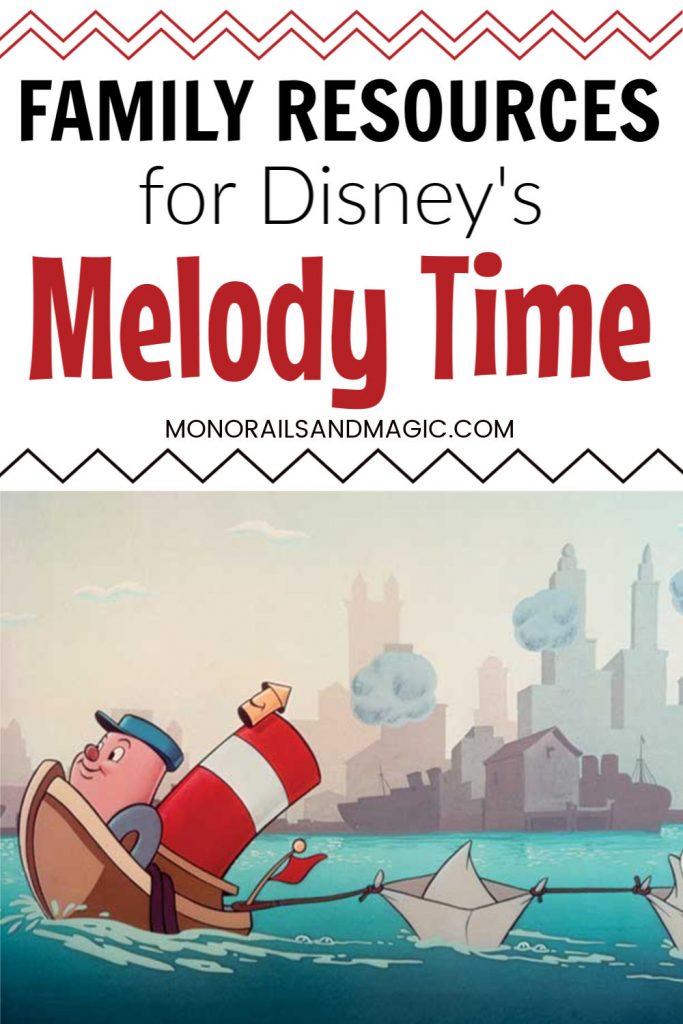 ***This post includes Amazon affiliate links. Please see my disclosure policy for more information.***
Family Resources for Disney's Melody Time
If you are introducing your child to the movie for the first time or planning a family movie night, these resources will help you out.
General Movie Info
Year Released: 1948
Running Time: 75 minutes
Rating: G
Music: The soundtrack is not currently available for purchase
How to Watch Disney's Melody Time
Disney's Melody Time is currently still available for purchase in DVD format.
The classic is currently included as part of Disney+.
What Parents Need to Know
If it has been a while since you watched Melody Time, there are only a few minor things that may bother sensitive children. For example:
There are a couple of scenes with kissing.
Pecos Bill shoots his guns several times.
Pecos Bill is shown smoking.
There are some mildly scary scenes in the "Little Toot" and "Bumble Boogie" segments.
Books to Go Along with Disney's Melody Time
There are several books available to go along with the characters Johnny Appleseed, Little Toot, and Pecos Bill.
Johnny Appleseed by Reeve Lindbergh
My Little Golden Book About Johnny Appleseed by Lori Haskins Houran
Johnny Appleseed: My Story by David L. Harrison
Little Toot by Hardie Gramatky
Little Toot and the Lighthouse by Linda Gramatky-Smith
Pecos Bill by Steven Kellogg
Pecos Bill: The Greatest Cowboy of All Time by
---
More Resources to Go Along with Disney's Melody Time
You would think that Disney's Melody Time would lend itself to lots of fun recipes, crafts, and more. Unfortunately, I couldn't find many.
Crafts
Free Johnny Appleseed Hat Template from Simply Kinder
Printables
Free Johnny Appleseed Coloring Sheets from 123 Homeschool for Me
---
Where Can I Find Melody Time in the Parks?
Unfortunately, this movie has almost no representation in the parks. Pecos Bill is the only character/scene from the movie that you will find.
Pecos Bill Tall Tale Inn and Cafe (Magic Kingdom)
This popular quick service restaurant is located in Frontierland and features some Pecos Bill themed decor.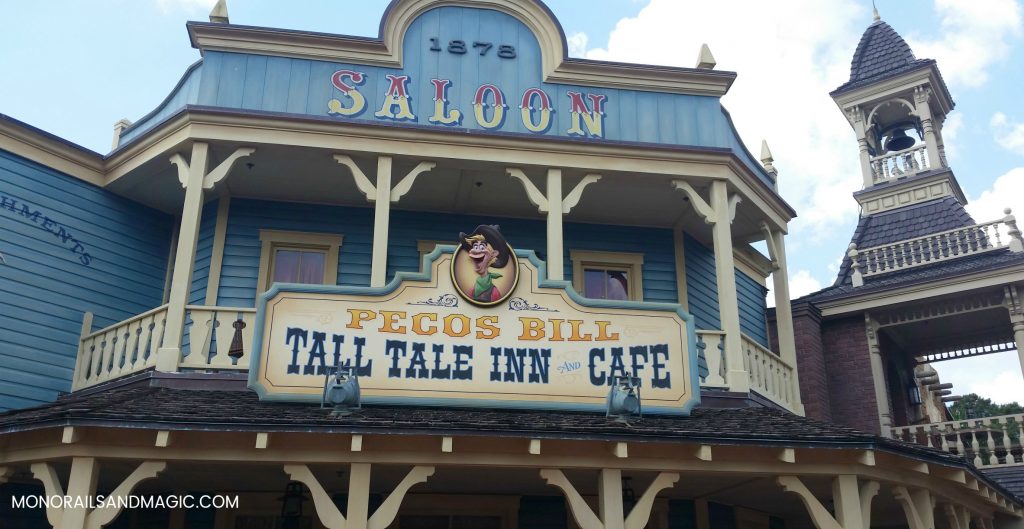 ---