Fun and Easy Baby Yoda Crafts and Recipes
Do you have Baby Yoda fans in your family? He may be technically referred to as "The Child," but fans know him as Baby Yoda. He is so adorable that it is only natural that people have created crafts and recipes in his honor. So, if you love Disney's The Mandalorian you need to give some of these Baby Yoda crafts and recipes a try.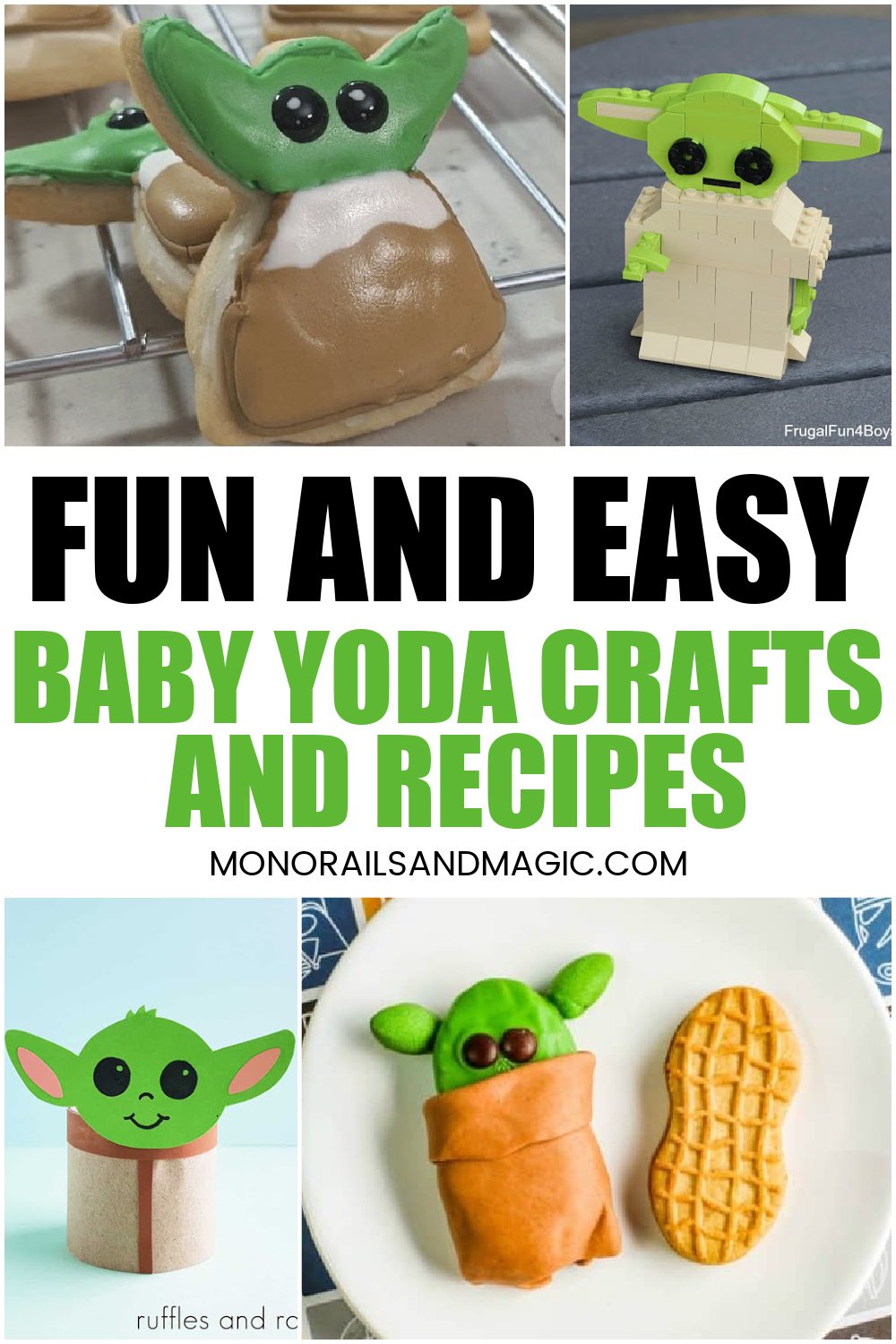 ***This post includes affiliate links. Please see my disclosure policy for more information.***
Baby Yoda Crafts and Recipes
With the return of The Mandalorian for season two coming up, Baby Yoda fans are getting excited. While you are waiting, these crafts and recipes can help pass the time.
Baby Yoda Crafts
These Baby Yoda crafts are all adorable and pretty easy to make. Most of them even include materials you may already have around your home.
More Baby Yoda Fun:
Baby Yoda Memory Game Free Printable
Baby Yoda Recipes
These Baby Yoda themed recipes would be a great addition to any evening spent watching The Mandalorian.
Photo Credit: thriftyjinxy.com
These Baby Yoda sugar cookies are delicious and fun to make.
Photo Credit: thedecoratedcookie.com
These Baby Yoda marshmallows are a craft and yummy treat all rolled into one!
Photo Credit: www.centsablemomma.com
Nutter Butter cookies are base of this fun Baby Yoda cookie recipe.