Baby Yoda Memory Game Free Printable
People can't get enough of The Child, better known as Baby Yoda. He is just so adorable! If your child loves Baby Yoda and you enjoy Disney printables, go ahead and grab a copy of this Baby Yoda memory game to play.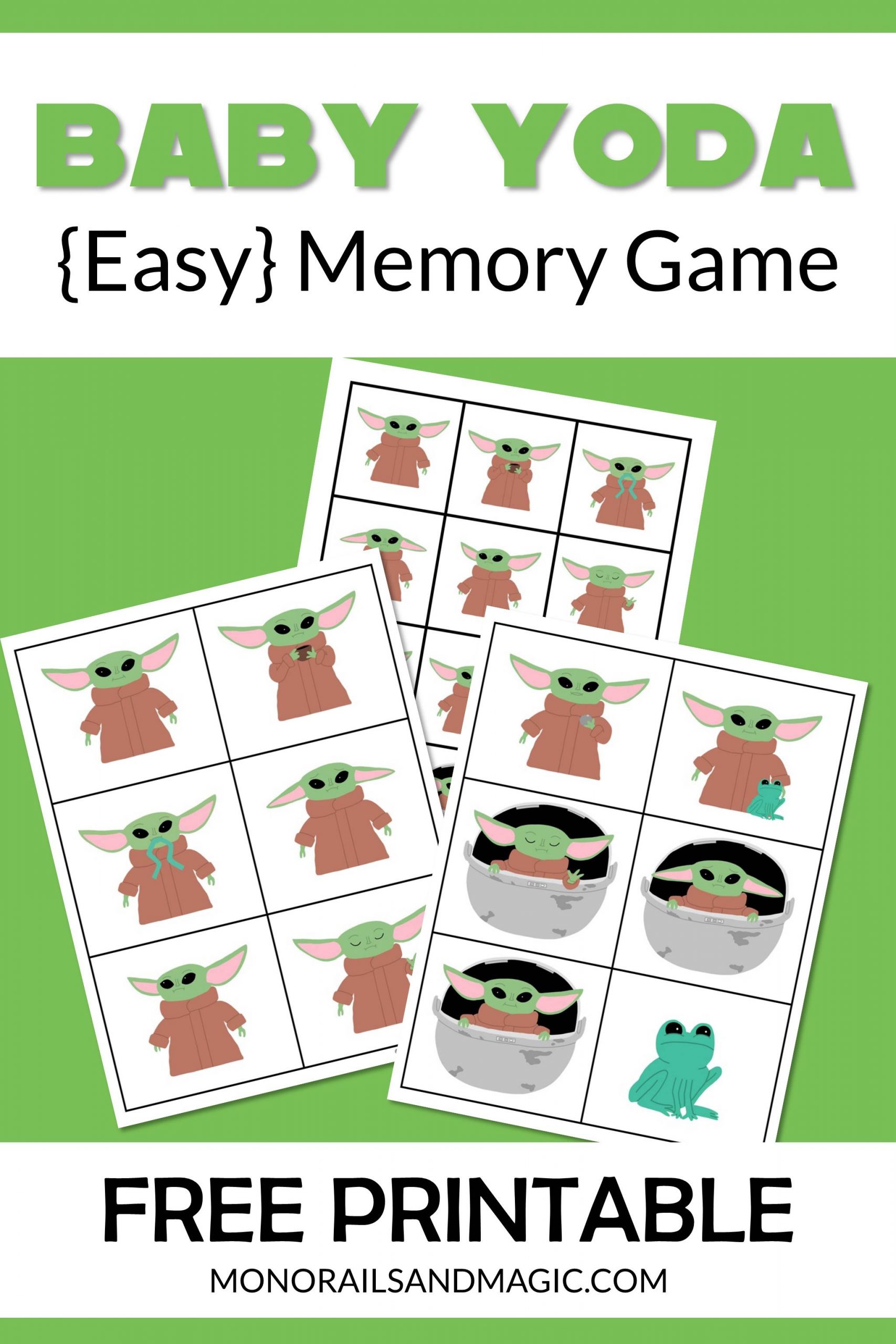 ***This post includes Amazon affiliate links. Please see my disclosure policy for more information.***
Baby Yoda Memory Game
This memory game includes 12 Baby Yoda images from the animated Disney+ series The Mandalorian in two different sizes. There are larger game pieces (6 to a page) and smaller game pieces (12 to a page). Both are included in this download.
See if your child can tell them apart. Just print out two copies of each page and cut the pieces apart.
What You Will Need
Printer paper and a printer (Cardstock paper would work best, so that you can't see the images through the back.)
Laminating pouches (Laminating is optional, but it does make the pieces last longer)
Scissors
How to Play
Mix up the pieces and lay them face down on a flat surface. It helps to arrange them in a grid.
Take turns flipping over two pieces.
If the pieces match, you get to keep them.
Keep playing until all the matches have been made.
To download this printable, simply click on the link below.
Please remember that, by downloading this printable, you are agreeing to abide by my Terms of Use. Thank you for visiting!