Walt Disney's Pinocchio, released in 1940, continues to be a favorite for children and adults alike. There is even a brand new live-action adaptation in the works. If your child enjoys fun Disney books based on the movies they love, check out one of these fabulous Pinocchio books for kids.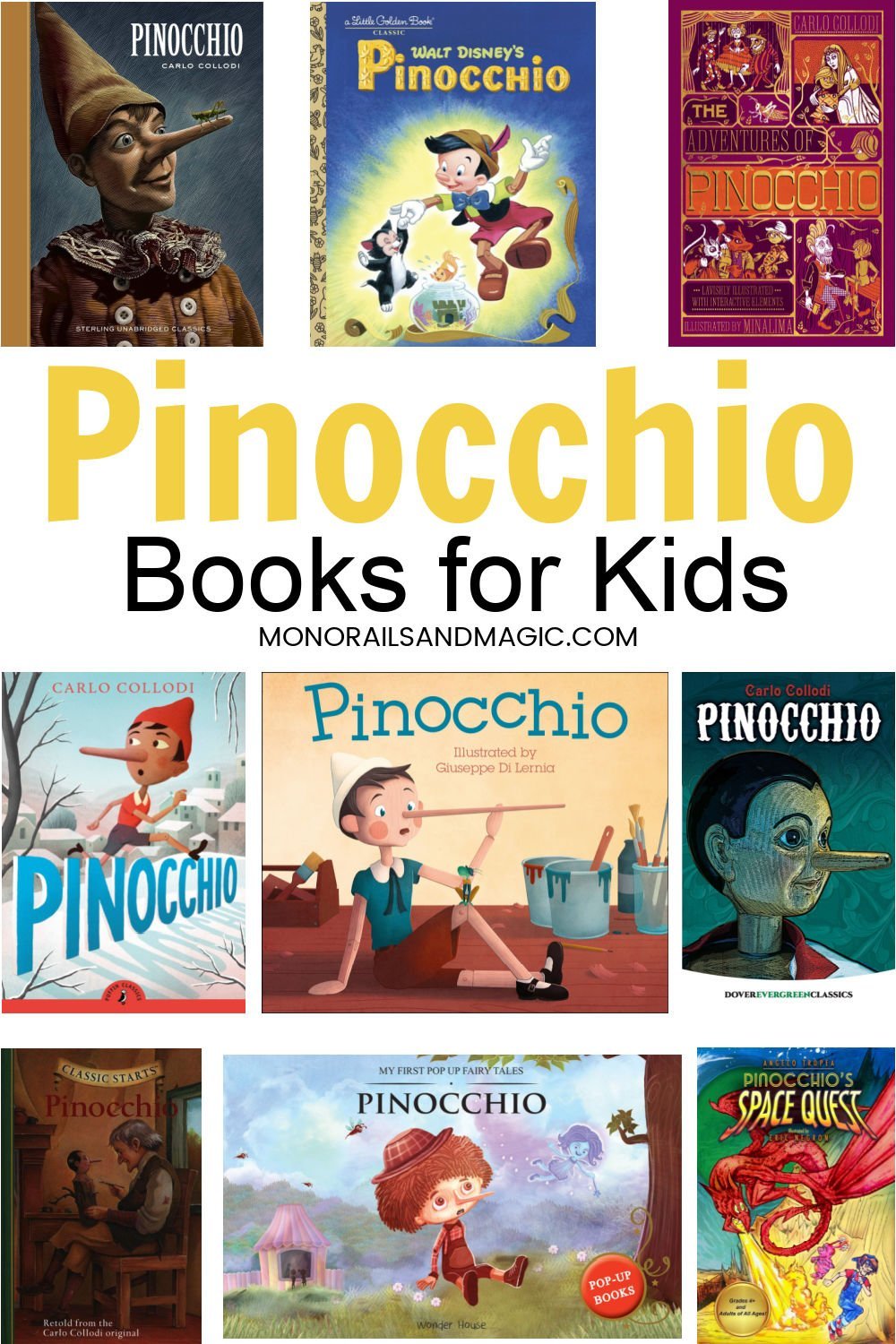 ***This post includes affiliate links. Please see my disclosure policy for more information.***
Pinocchio Books for Kids
The Walt Disney animated movies that are based on traditional stories provide a great starting point for parents to introduce their children to the classics. There are many adaptations of Pinocchio for children of all ages!
My First Pop Up Fairy Tales: Pinocchio by Wonder House Books
The adventurous tale of Pinocchio springs to life with this wonderfully illustrated pop-up book. Play with Geppetto's little wooden puppet Pinocchio and join him on his journey to becoming a real boy!
Pinocchio (Storytime Lap Books) by DK
With charming illustrations by Giuseppe Di Lernia, this book is sure to capture the imaginations of children and adults. The large format of this classic children's picture book makes it perfect for sharing and reading together at bedtime.
Pinocchio (Brighter Child Keepsake Stories) by Carol Ottolenghi
Children can enjoy the classic story of Pinocchio with simple text and beautiful original illustrations.
Pinocchio (Little Golden Book) by Steffi Fletcher
The beautiful, vintage illustrations in this Little Golden Book retelling of Pinocchio will charm children and collectors alike.
Disney Pinocchio (Disney Die-Cut Classics) by Editors of Studio Fun International
With colorful illustrations and a beautiful die-cut cover, this storybook is sure to be treasured and passed down as a collectible for years to come.
Classic Starts: Pinocchio by Tania Zamorsky
The classic Pinocchio tale is adapted for slightly younger readers in this version of the story that includes several illustrations.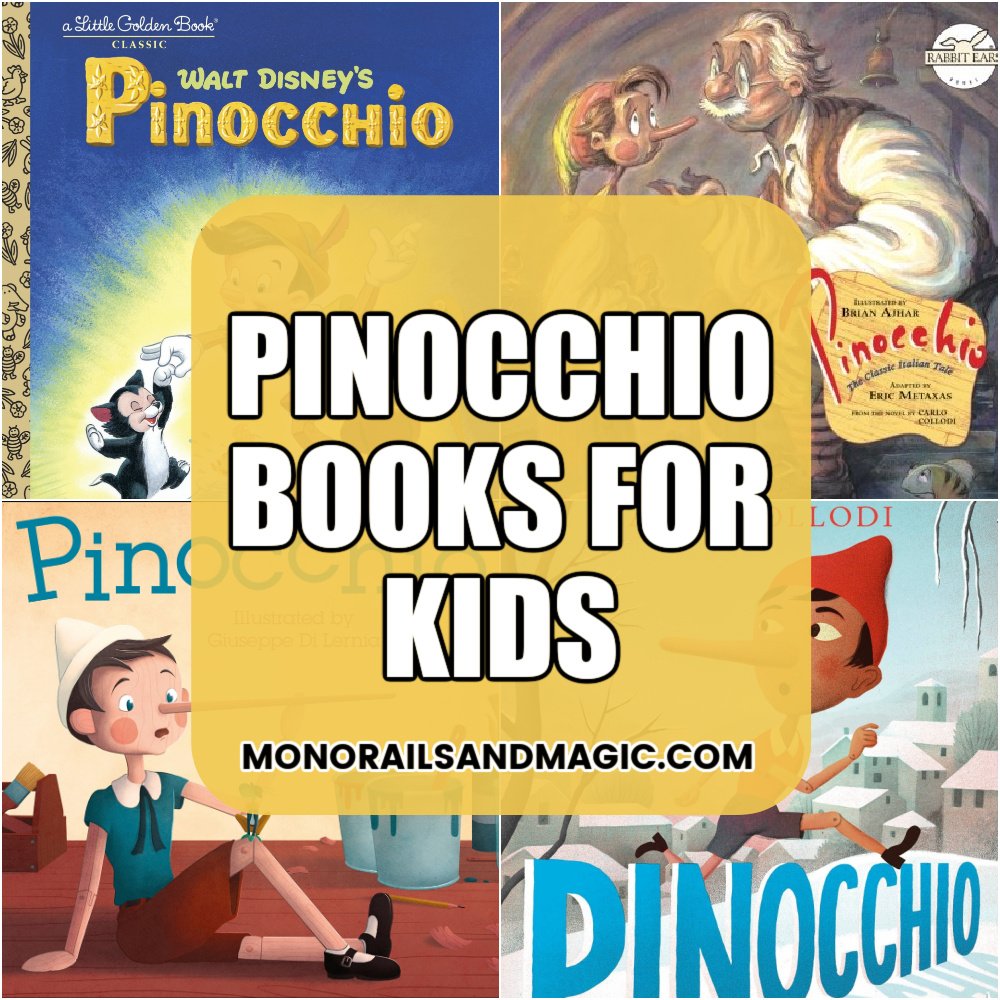 Pinocchio (Puffin Classics) by Carlo Collodi
Older children will enjoy reading the original, classic tale of Pinocchio. They will discover just how much of the story was changed for the Disney movie adaptation.
Pinocchio (Dover Children's Evergreen Classics) by Carlo Collodi
Readers of all ages will be enchanted by this new edition of the timeless tale of the mischievous marionette. This unabridged version would be perfect for older readers.
Pinocchio (Sterling Unabridged Classics) by Carlo Collodi
This collectible, unabridged version of the story of Pinocchio features beautiful illustrations and thoughtful reader's questions.
The Adventures of Pinocchio: Lavishly Illustrated with Interactive Elements by Carlo Collodi and MinaLima
The enduring children's tale The Adventures of Pinocchio, retold for a new generation in this spectacular full-color deluxe gift edition, packed with beautiful artwork and seven interactive features created by the award-winning design studio behind the graphics for the Harry Potter film franchise, MinaLima.
Pinocchio's Space Quest by Angelo Tropea
For something totally new and different, join Pinocchio and Geppetto on their adventure after they are swallowed by the whale a second time.
Are You Looking for More Pinocchio Fun?
There is a lot more Pinocchio themed fun to be had. Check out what else you can find on our website!
Pinocchio Word Search Free Printable
Pinocchio Memory Game Free Printable