3 Reasons Why You Should Eat at Epcot's American Pavilion
When most Walt Disney World lovers think of dining in World Showcase in Epcot, the American Pavilion is not the first place that comes to mind. After all, when you can enjoy cuisine from France or Morocco or Japan, why would you want American food? Well, as a World Showcase fan, I'm here to tell you that there are 3 reasons why you should eat at Epcot's American Pavilion! Picky eaters definitely need to keep reading.
3 Reasons to Eat at Epcot's American Pavilion
Before you stroll past the American Pavilion on your way to eat somewhere else, take a look at why you should give it a try.
1. The menu options are mostly simple food.
Every family is different. Some families enjoy couscous or sushi or fancy salads that are difficult to pronounce. And that's wonderful.
But some families do not. If you have picky eaters, then the American Pavilion is the place for you.
Your first option is the Regal Eagle Smokehouse. This quick service restaurant offers options, such as ribs, smoked chicken, beef brisket, and cheeseburgers as entrees. They also have macaroni and cheese, baked beans, and fries among their side dish options. Their homemade pickles are delicious!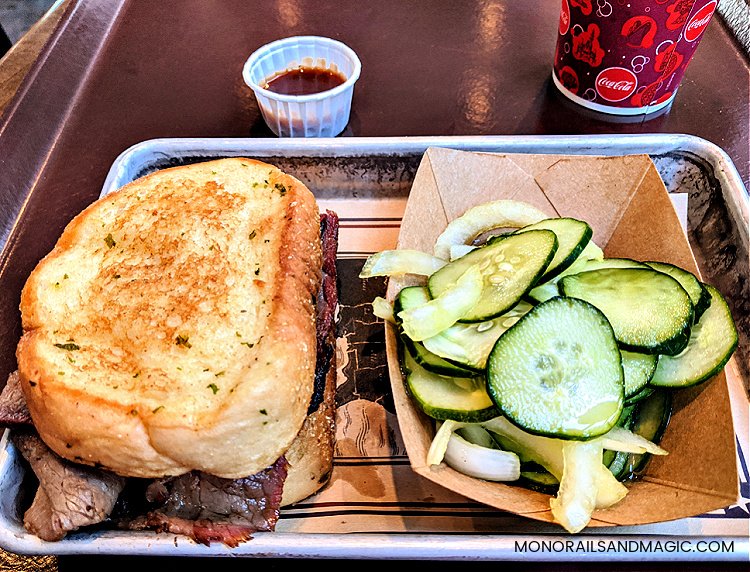 The Regal Eagle Smokehouse even has a walk-up bar just outside of the restaurant with beer, cider, wine, and some amazing cocktails.
Your second option is the Fife and Drum Tavern. This is an outdoor quick service stand, with options such as turkey legs, popcorn, and beverages. There are only a few choices unfortunately.
Adults have an additional option at the American Pavilion. Block & Hans offers a few different alcoholic beverages to choose from, including amazing craft beers.
Last, but certainly not least, is the Funnel Cake stand. They typically offer a few funnel cake options, including a special option during each of the festivals.
2. There is plenty of seating.
There is one thing you don't usually have to worry about when eating in the American Pavilion and that is finding a seat. The Regal Eagle Smokehouse is spacious, with plenty of tables. You can even sit by the front windows and people watch while you eat. Plus there are plenty of picnic tables out front if you prefer to eat outside.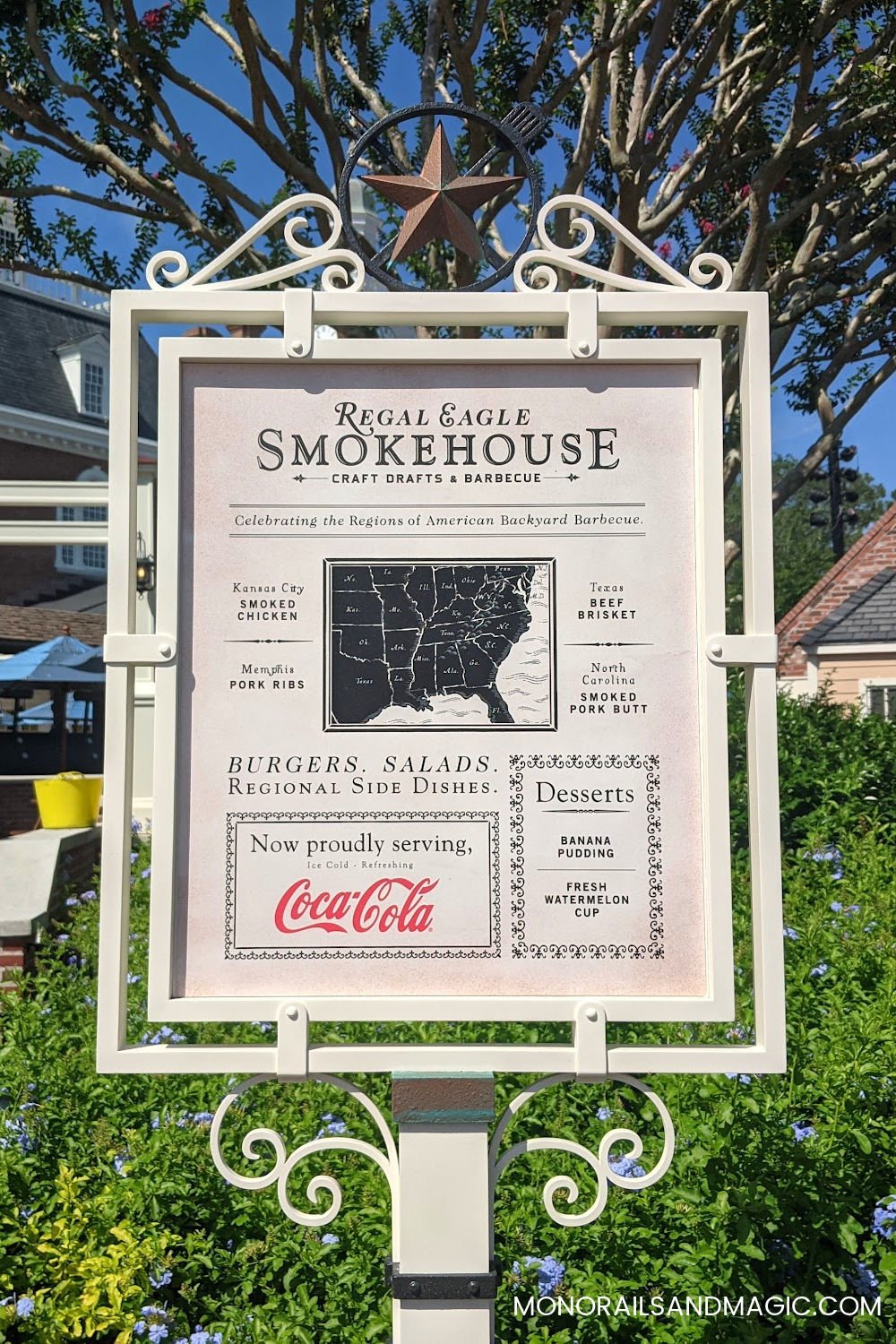 3. The American Gardens Theater is right there.
Just outside of the Regal Eagle Smokehouse at the American Pavilion is the American Gardens Theater. This large amphitheater hosts entertainment throughout the year, including the Voices of Liberty and entertainment for special events, such as Garden Rocks (during the Flower & Garden Festival) and Eat to the Beat (during the Food & Wine Festival).
Since it is an open theater, you are able to eat and drink while you watch and listen. So grab a drink or a turkey leg and have a seat!
You might also like: