Mickey Colors Tracing Practice Free Printable
Learning to write is such an important skill for young children, but it can also be very difficult. Practicing other fine motor skills, such as using scissors, can be very beneficial. But children need to learn to work with writing instruments too and tracing can help with that. If you have a young child just learning to write, download a copy of this Mickey colors tracing practice free printable today!
***This post includes affiliate links. Please see my disclosure policy for more information.***
Mickey Colors Tracing Practice
Tracing practice pages are a simple activity that is perfect for preschoolers or any child just learning to write.
These printable worksheets can help your child work on their handwriting skills and their fine motor skills at the same time. Learning how to use a writing tool and how to make basic writing strokes are two skills that are essential as your child gets older.
Don't feel like your child has to use a pencil for this. Any simple writing instrument will do!
What Is Included
This printable activity includes four pages.
The first two pages include different types of lines for your child to trace. The lines make individual shapes and are not connected to one another.
The last two pages include different types of lines to trace that are connected from left to right across the page.
What You Will Need
If you have a computer with a printer, you can create this activity for your child today. Here are some things you will need and a few additional suggestions.
The Mickey Colors Tracing Practice free printable (scroll to the bottom for the download link).
Printer paper and a printer.
Primary pencils are larger in diameter that regular pencils and can be easier for preschoolers to hold.
Colored pencils could make tracing worksheets a little more fun.
Magic markers are always lots of fun. Washable ones are usually a safer choice.
When in doubt, you could always use good old crayons!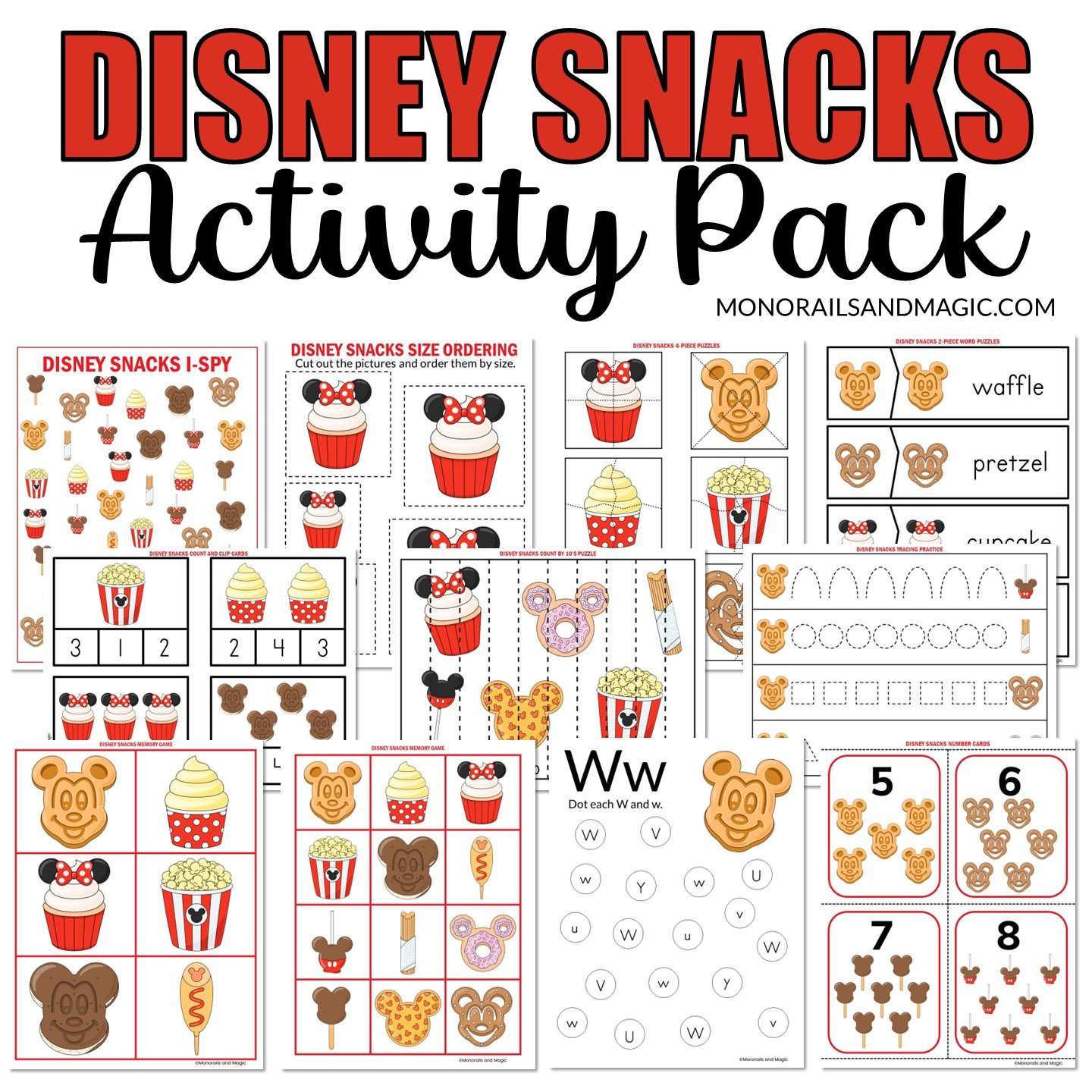 Are you looking for fun, Disney themed learning activities for your child?
Be sure to check out our Disney Snacks Activity Pack for over 40 pages of fun!
How to Use the Mickey Colors Tracing Practice Pages
Print out whatever pages you would like your child to work with.
You can give them an entire page or you can cut out the "strips" along the solid lines ahead of time for them.
Demonstrate how to use the pages. Have your child trace the lines with their finger first to help them understand what path to take.
When they're ready, have your child trace the lines using whatever writing instrument they want to use.
What Else Can You Do With the Mickey Colors Tracing Practice Pages?
The dashed lines on the tracing pages would also work well as a cutting activity. Just use scissors to cut the lines instead of tracing them.
Do You Want to Make the Tracing Practice Pages Reusable?
If you would like your child (or children) to be able to practice without having to print the pages out over and over again, you can put each page in a clear plastic page protector. Then they could use dry erase markers for the activity. These come in all sorts of fun colors.
More Mickey Colors Fun
---
To download this printable, simply click on the link below.
Mickey Colors Tracing Practice